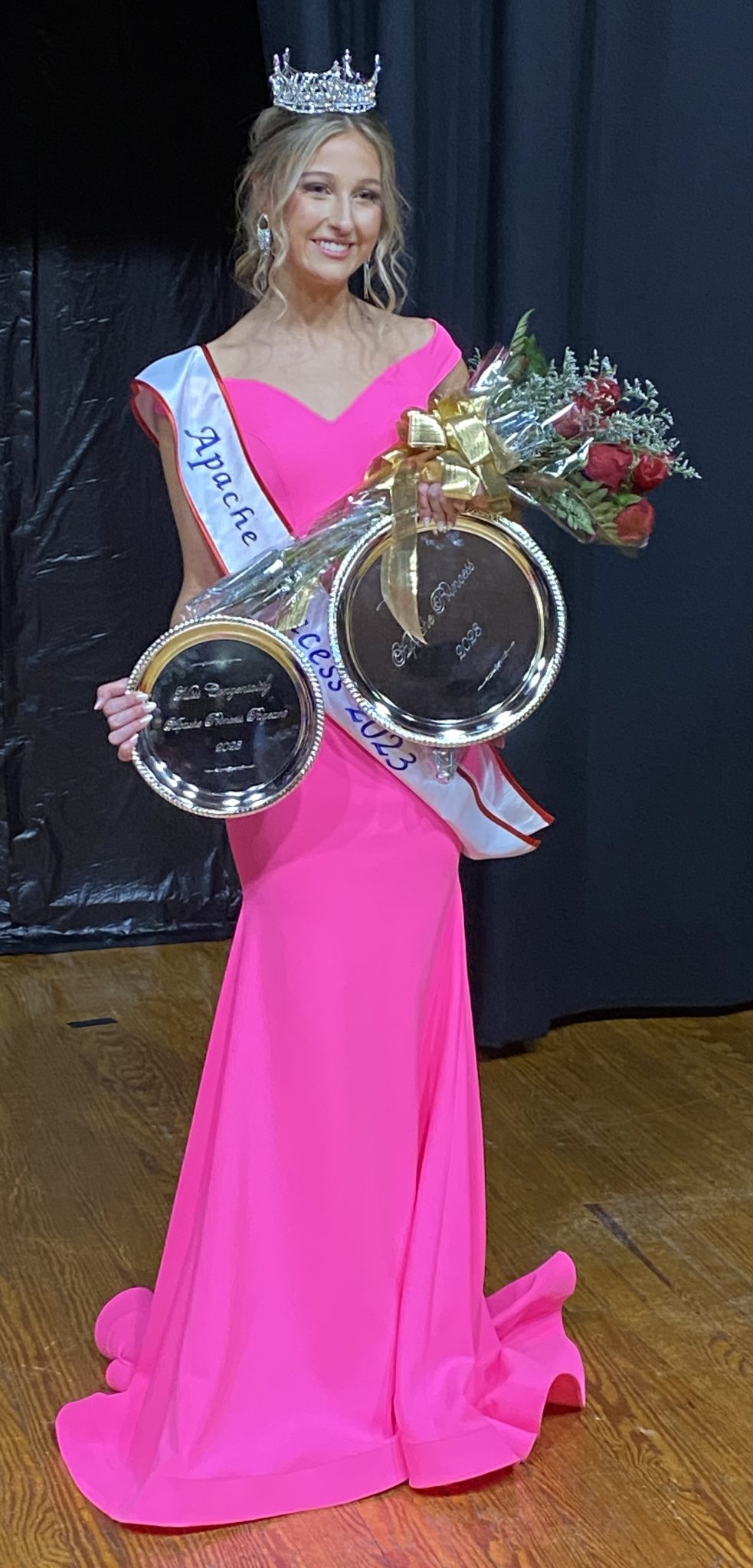 Sophie Spillers was crowned Apache Princess 2023 at the Civic Center on April 1. Seventeen young women competed to see which one would have the honor of representing their school for the upcoming year.
Maddy Whitehead won 1st runner up, Vivian Still won 2nd runner up, and Abigail Clark won 3rd runner up.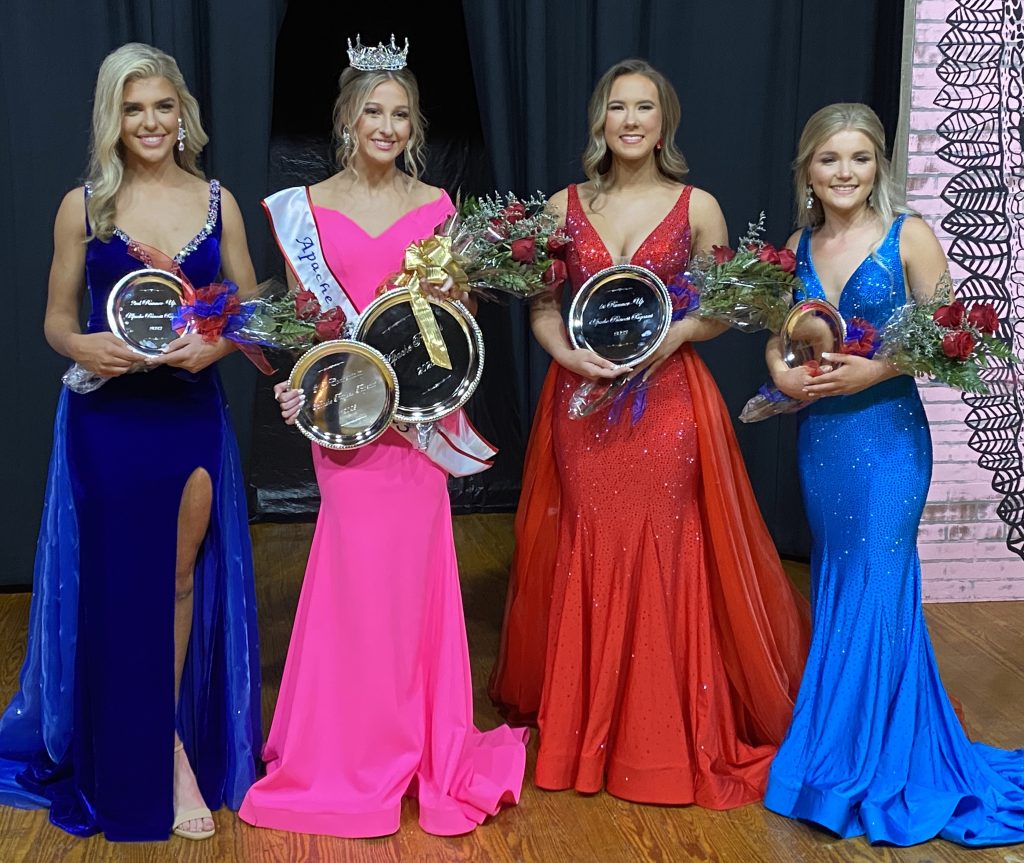 Sophie Spillers, the daughter of Scott and Laura Spillers and a junior at Glenbrook School, plans to major in kinesiology after graduation and become a physical therapist assistant. She is a member of the Sundancers, the track team, the swim team, FBLA, the yearbook staff, and the prom committee. She also serves as student council representative and junior class secretary. Spillers dances competitively and helps to teach others to dance as well.
Spillers was also awarded the title of Miss Congeniality by her fellow contestants.
"One of the most coveted awards in the pageant is Miss Congeniality," said Chris Scroggs, emcee for the pageant. "The young lady who deserves this award, in the opinion of her fellow contestants, has been the most genuinely courteous, thoughtful, and helpful."
The competition consisted of an opening Parade of Contestants, the Interview Attire Competition, and the Evening Gown Competition. And during the Parade of Escorts, young men of Glenbrook School showed off their escorting skills with the young ladies.
Also included in the program was the Introduction of Visiting Queens. Those queens were 2023 Mini Miss Minden Hadli Beck, 2022 PreTeen Fair Queen Scarlett O'Glee, 2023 Junior Miss Minden Kynzie Smith, 2019 Miss Minden and 2023 Miss Corpus Christi Sharity Brent, 2022 Miss Belle of the D'Arbonne Anna Claire Lemoine, 2023 Miss Minden Jacie Brent, and 2022 Apache Princess Olivia Blackwelder.
Entertainment between the competitions was provided by Lela Margaret Miller, Cydni's School of Dance, Scarlett O'Glee, Anna Claire Lemoine, and Jacie Brent.
At the end of the pageant, Sophie Spillers was crowned Apache Princess for 2023 by the former Princess, Olivia Blackwelder.