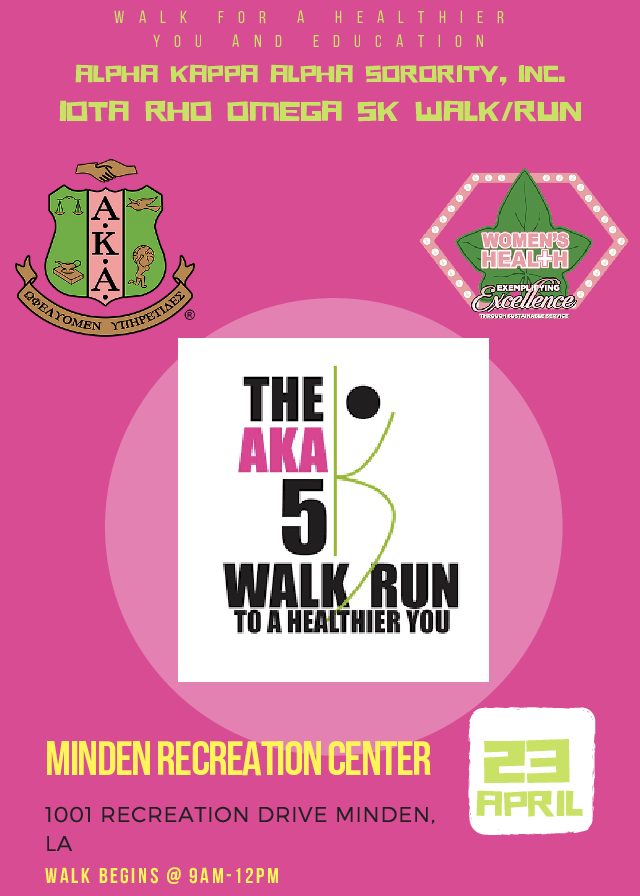 Local AKA Chapter Walks for a Healthier You and Education
The Iota Rho Omega Chapter of Alpha Kappa Alpha Sorority, Incorporated of Minden, LA will host The AKA 5K Walk-Run To A Healthier You on Saturday, April 23, 2022, 9 AM-12 Noon at the Minden Recreation Center—1001 Recreation Drive, Minden, LA. The purpose of this event is to support the chapter's annual scholarship fund for high school seniors.
This year's 5K Walk-Run focuses on the sorority's national target area of Women's Health. The walk includes chapter members walking to raise funds for higher education, COVID-19 safety kits will be given out the community, and more. The public is invited to support the walk by attending and making contributions online at: app.99pledges.com/fund/IotaRhoOmega. "Please join us in our first walk with a purpose. We can't wait to see you there," Chapter President, Adrienne Moore.