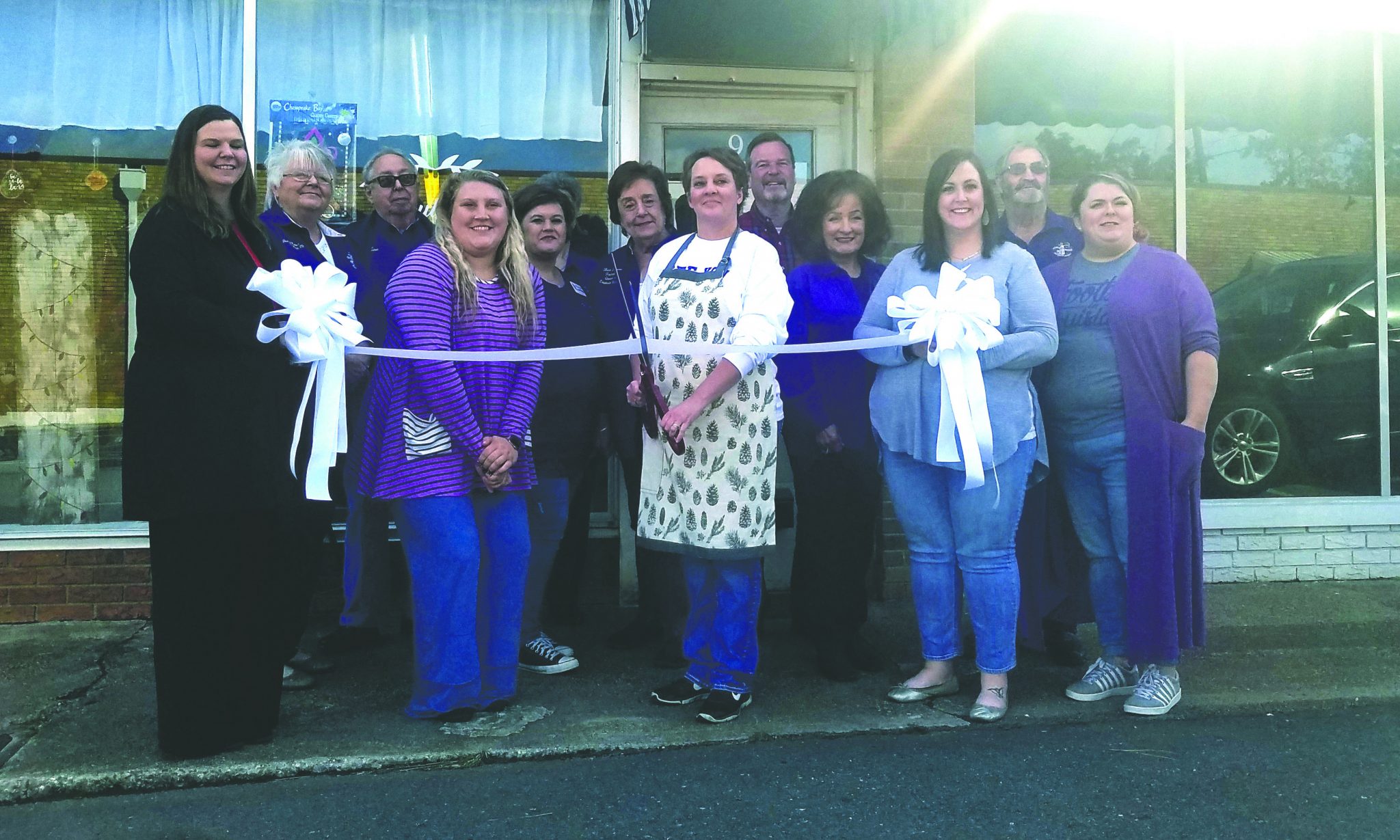 SPRINGHILL – Southern Hospitality Designs, owned and operated by Melisa Rudd, hosted a Ribbon Cutting Ceremony this past Friday, November 9, 2018.
Rudd offers 'maker's classes" for all ages, and works with a variety of crafts ranging from acrylic painting on canvas or wood, to mason jar designs, to wreath making.
She also offers customized classes for birthdays and other holidays, that may be booked outside of their normal business hours which will be Wednesday thru Saturday 9am-5pm, then on Tuesday and Thursday evenings from 5pm-8pm.
Additionally, Rudd's background in business management led her to be a licensed Public Notary, so she also offers notary services including signature notarization, cash sale deeds, donations, power of attorney, and affidavit preparation.
Southern Hospitality also promotes other artists from Northern Webster Parish through their 'Artist of the Month" program. The chosen artist gets an area to display and/or sale their masterpieces for an entire month, along with an artists reception held in their honor.
Novembers artist of the month is 18 year old, Madison Price.
"I've been into art since elementary school, I was probably 6 or 7. I've worked with watercolors, and pastels, a little charcoal, but my favorite is still just plain acrylic," said Price, pointing to an acrylic 4-square of Johnny Depp. "I'm so happy and honored that Mrs.Melisa [Rudd] thought enough of my talent to choose me for her first artist.
This is amazing."
To book a party call 318-578-1431, or simply visit Southern Hospitality at 9 West Church St. in Springhill.