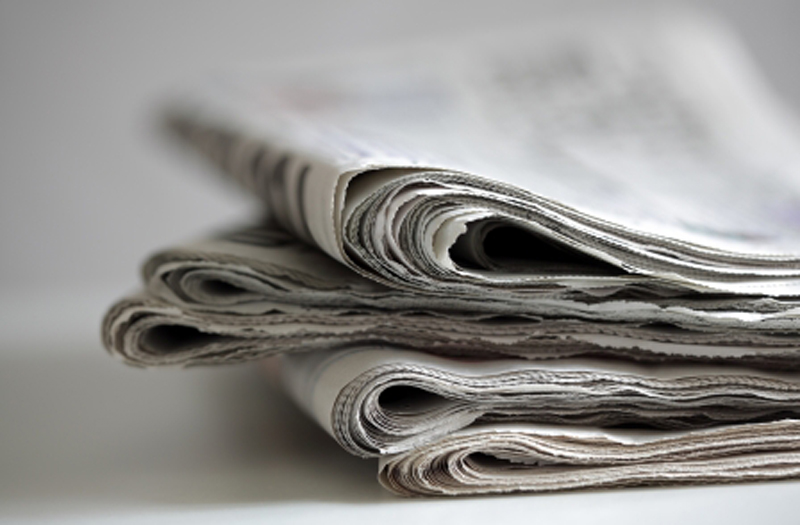 Nick Cox chairs first commission meeting
The first meeting of the Sparta Aquifer Commission for 2019 was held Wednesday at the Claiborne Parish Police Jury office. This was also the first meeting with Webster Parish's Nick Cox acting as chairperson of the commission.
Cox offered several suggestions for goals for 2019 including supporting Executive Director, Lindsay Goudey in pursuing a grant to reinstate real time monitoring of wells and an electronic model that covers all ground and surface water in the area.
The proposal for the grant will be a collaborative effort between the Sparta Commission, LSU, University of Louisiana at Lafayette, and The Water Institute of the Gulf. There would be three phases of the project. The first phase would be reinstating the wells, the second phase would be development of an interactive map of the water available in the region.
"It allows us, in almost a video-game format, to play with different concepts and ideas. We have concepts and ideas across all of our 16 parishes but a lot of times we don't understand what's the effect on groundwater or surface water," Goudey said.
The third phase would be developing a long-term regional strategy with The Water Institute. The grant would be $250,000 with a one to one match.
"The exciting thing is, there is actually an RFP (Request For Proposal) available for us that we can submit to, hopefully in mid-February if the government opens back up. If it does not, that submission date would be moved back," Goudey explained.
Cox also suggested developing a marketing campaign to raise awareness of the Sparta Aquifer and tabling Waterfest to focus on more contact with municipality leaders.
Tabling Waterfest was a point of concern for commissioner Zack Spivey.
"You've raised a very important issue. The only thing we have now that we can brag about our accomplishments is Waterfest," Spivey said.
Goudey said some parishes are not participating in Waterfest. Audience members talked of Claiborne Parish 4-H and Watershed District putting on their own Waterfest annually and it's success.
"Some of my parishes are wanting a change," Goudey said.
Commissioner Jerry Taylor provided input to support the idea of tabling.
"I don't think anyone could say that anyone is against Waterfest but I think where some of us are at is we've got a problem with mom and dad. They're the ones that are voting, they're the ones going to the polls. I'd like to see us put more out there so mom and dad understand what our problems are with water," Taylor said.
The commission voted to table the issue until the next quarterly meeting, hoping to have more information on if another organization would be willing to take on Waterfest.
The Sparta provides water for 16 parishes including Webster. Waterfest is an educational day of fun for students of the parishes served by the Sparta to learn about the aquifer and water conservation. The event is hosted annually by The Sparta Commission.