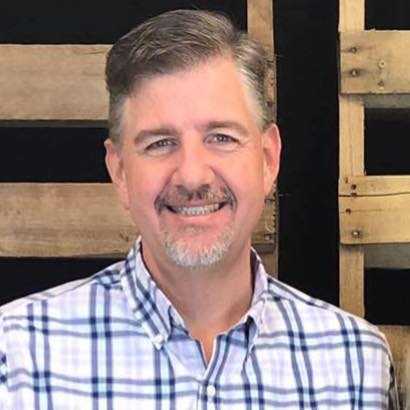 I am a huge fan of home remodeling/restoration shows. In fact, my wife might say I'm a HGTV junkie. It was no surprise, to those that know me, how excited I became when HGTV announced a project called "Hometown Takeover."
This project featured Ben and Erin Napier, stars of "My Hometown," the hit HGTV show. A nationwide call went out to find a community where the Napiers could come in and make a real difference. There was a good grassroots effort from folks in Minden to bring "Hometown Takeover" here.
According to HGTV, there were approximately 5,000 submissions, representing 2600 towns. Ultimately, the town of Wetumpka, Ala. was chosen for the six-episode project. The finale aired this past Sunday.
As I watched the series, I saw many similarities between Wetumpka and Minden. It had charming and helpful residents, an engaged mayor, chamber of commerce director, and main street director.
Local commerce in Wetumpka was impacted by "big box stores" in a neighboring city. While Minden has a relatively strong retail base, we still leak revenue to our neighbors to the west and east.
At a population of 8,371 (according to Census estimates,) Wetumpka is approximately two-thirds the size of Minden.
"It's too bad that small towns are so often undervalued because you can live a beautiful life in them," said Erin about why they took on the project. "People really want to believe in a bright future in the place where they live, but rebuilding a town is no small feat. It takes every member of that community using their gifts and skills coming together to make a difference."
During one the first episodes of "Hometown Takeover," Ben and Erin decided to paint a mural on one of the walls in the downtown area. They said it would instill a sense of pride and community, setting the pace for the project to follow. I couldn't help but think of the beautiful mural that was painted recently on Murrell Street across from Minden Medical Center and Geaux Fresh. It seems Wetumpka isn't the only town that is moving forward in a positive direction.
If you look around Minden, you see many positive things happening. The old Imperial Hotel is being renovated into a new space by The Gardner Group, there is activity at the former Stage store in the Towne East Shopping Center, and local events are back, including Grilling on Main this weekend.
If you haven't watched "Hometown Takeover," I encourage you to do so. However, don't merely watch it for the entertainment value. Allow these six episodes to be inspiration and motivation for you to do your part to move Minden forward. We all have skills, resources and abilities we can use for the greater good of our community. If we pool those things, we can really make a difference.
Ben, Erin, and all the HGTV stars that participated in "Hometown Takeover" said they hoped the show would spark a nationwide movement to improve smaller communities. I agree with them.
Improving any community takes more than a fresh coat of paint. That being said, we all have to start somewhere.
Minden is well on its way to bigger and better things. Let's keep the ball rolling.
David Specht is president of Specht Newspapers, Inc.