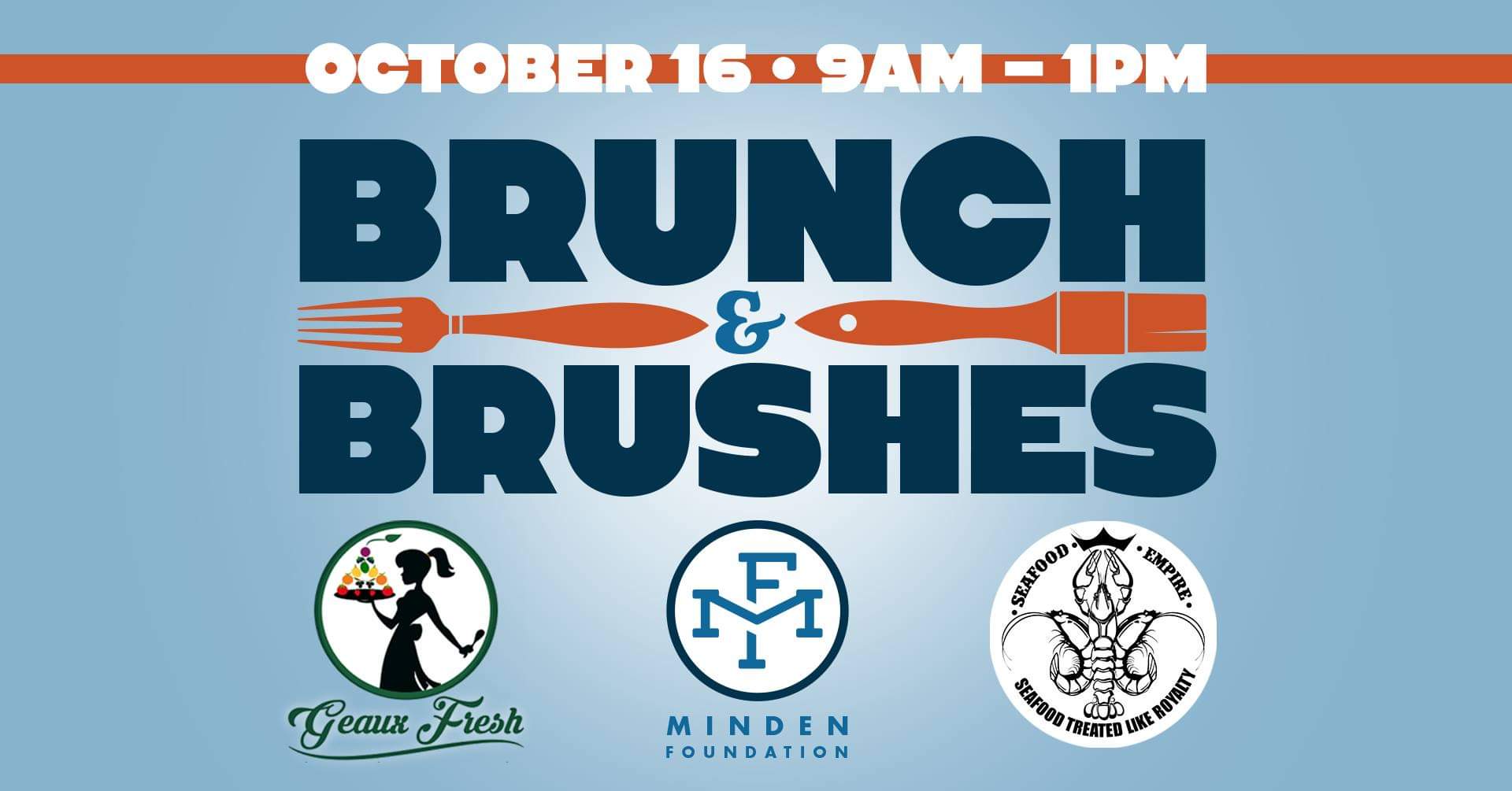 This Saturday, Seafood Empire and Geaux Fresh are collaborating to bring a one-of-a-kind event to Downtown Minden called Brunch & Brushes. The event itself will feature an array of unique dishes combining the expertise of restaurant owners Buddy Myles and Jodie Martin, as well as a community mural where anyone can pick up a brush and help contribute to brighten up the downtown area. The event will take place this Saturday, Oct. 16, from 9 AM to 1 PM.
Speaking about the origins of the event, Martin said, "A group of us met and were talking one night about community unity, all kind of strategizing about things that bring people together." As a chef, one particular thing came to Martin's mind, food.
She went on to say that the Minden Foundation and other community members had already been planning a mural across the street of Geaux Fresh, and Martin herself was planning on having one painted on the side of her building as well. "So it kind of all fell into place like that," said Martin.
"Buddy, Coach Mike Dick, and I all worked together to come up with the recipes, to incorporate both restaurants. It was really fun to work with him and his wife when we were running on the trials," said Martin.
Myles stated, "What we've done is create collaborative dishes to bring together some of her and my cuisine, to put out some good food together."
They went into detail about some of the unique dishes that were specially made for Brunch & Brushes.
The first being what they call a Cajun Pileup. It comes with a base of a made from scratch savory waffle, boudin, and andouille sausages on it with eggs and Seafood Empire's signature crawfish cheese sauce, with a blackened shrimp on top of that with crumbled bacon and green onions. "Nothing healthy about it, but it's all real, no preservatives," said Martin.
They will also be making some specialty Shrimp & Grits. "Myles has a signature blend that he uses for blackening shrimps, so it will have blackened shrimp over a two cheese grit with bacon, eggs, and green onion on top."
For those with more of a sweet tooth, there will also be a Funfetti Stack, which will be house-made funfetti stacked waffles with fresh whip cream and white chocolate and strawberries. They will also have a Donut Shortcake Shortstack. "Donuts filled with whip cream and sugar strawberries. So a decadent way to eat a donut," said Martin.
Myles and Martin also wanted to thank Minden Foundation, Rachel and Patrick Miller, Jennifer Heard, and Coach Mike Dick for helping to make this event possible. 
"I'm glad there are still people who want to be together and show togetherness," said Myles. "People who come together in these times show that we can work together and make things happen. Even though we're not in the best place as far as the city, this is a way for people in the community to show we are together, no matter what goes on. It's a way to spread positivity and spread love in the community."
"I think it's a great opportunity. Food always makes people happy, music makes people happy, so I think when you do that it creates an environment for comradery, for unity. It creates an opportunity for people to work alongside each other and be nice to each other," said Martin.
"I just think those are really good opportunities in the midst of everything that's going on, if you can focus on something positive, it helps your overall morale, and it's good for the city, good for the town to do something happy."