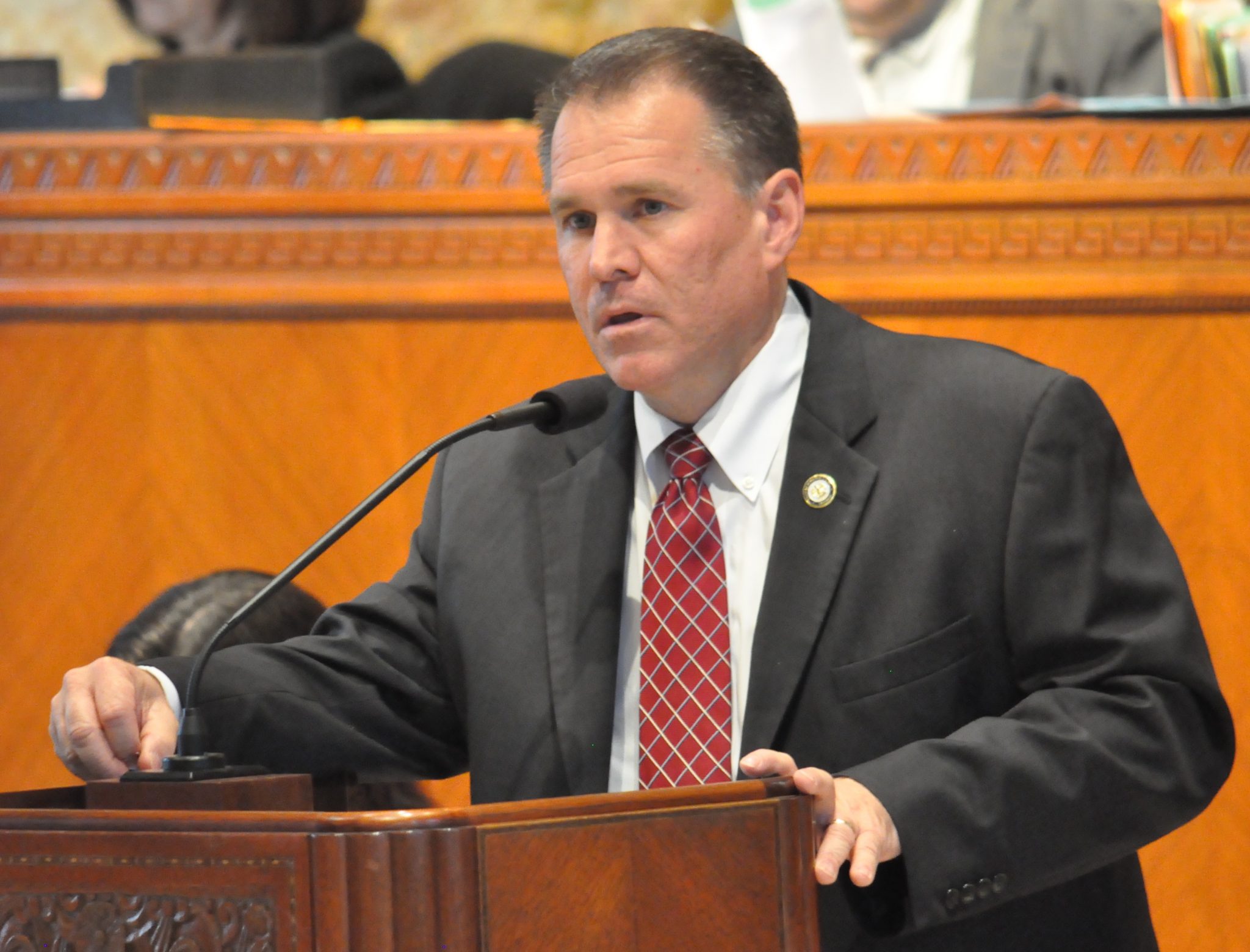 Ryan Noonan, Natalie Anderson and Kaylee Poche
LSU Manship School News Service
BATON ROUGE — When the state faced a huge budget shortfall in 2016, Kenny Havard and Alan Seabaugh were among the Republican representatives who voted for a temporary penny increase in the state sales tax to fill the gap.
But now with that extra penny about to expire, Havard and Seabaugh were among the 27 Republicans who voted last Wednesday against a bill by a fellow Republican to extend just a quarter-cent of the sales tax.
Gov. John Bel Edwards said after the special legislative session collapsed on Monday that
House Speaker Taylor Barras, R-New Iberia, had reneged on a promise to deliver 40 GOP votes for proposals to raise $572 million of revenue.
Barras responded that he and Edwards had a framework, not a deal, for reaching a compromise and that Edwards did not do his part in gathering enough Democratic votes to pass two bills that were at the core of the possible agreement.
But since 60 of the 105 House members are Republicans, the speaker would not have had to worry about the Democrats if his own members had not been so divided over whether to approve any revenue-raising measures.
To win support from some of the Republicans, the House Ways and Means Committee attached GOP proposals to tighten Medicaid eligibility and encourage Medicaid recipients to work to both of the revenue bills. But that angered Democrats in the Legislative Black Caucus and prompted some of them to oppose the revenue bills at key junctures.
Havard, who is from St. Francisville, said he was hoping to find a compromise, while Seabaugh, from Shreveport, said he did not think the budget problems were as urgent or severe as the governor says and questioned why he called the special session.
But while their views on the negotiations differed, both also said they thought circumstances were different now than in 2016 since nothing more substantial had been accomplished since that temporary fix was made.
"I think everybody generally wants to do the right thing," Havard said. "You had the Republican Caucus, you got the Democratic Caucus, now you have the Black Caucus, and you got this group, I would call us in the middle 'the middle caucus,' trying to get things done. What really scares me is the extremes in both parties."
Seabaugh disputed the actual amount of the budget shortfall and estimated that it could be as low as $400 million. Edwards has said that the state needs to replace $994 million in revenue to avoid spending cuts, though he has acknowledged that recent federal tax changes will end up adding $302 million to the state's coffers, reducing the gap to $692 million.
Seabaugh said Edwards' "doomsday" budget did not account for the nearly $300 million in revenue from the federal government, surpluses from this year and last year and another almost $140 million from oil trading.
The special session centered on two main bills: one authored by Rep. Walt Leger, D-New Orleans, that would limit the income tax deductions Louisianans could claim, and another by Rep. Stephen Dwight, R-Lake Charles, that would have extended a quarter of the fifth penny of sales tax, which is set to expire July 1.
Both failed in floor votes last week, and on Sunday night, once it became clear that neither bill had the votes to pass, 14 more Republicans voted against Dwight's bill, bringing the total to 41.
It also became clear in that vote that attaching the Medicaid amendments to the revenue bills had been crucial to the effort to round up more Republican votes for the compromise.
After the House stripped the amendments before voting on Dwight's bill on Sunday, Rep. Nancy Landry, R-Lafayette, who had voted for the bill on Wednesday, tweeted that she could no longer support it.
Seabaugh had amended Dwight's bill with a "sunset" stipulation, making the tax increase effective until 2021. He then voted against the bill each time it came up.
"If it's going to pass, I would rather it pass as temporary, but I never agreed to vote for it," Seabaugh said. "My theory is make it as good as possible, and then if it passes over my objection, at least we're not passing a bad bill — we're passing a slightly more tolerable bill. I don't see that as being inconsistent."
Seabaugh said part of the deal from the House before the special session was to include the Medicaid changes and other spending control measures in any broader deal to raise revenue.
"All those amendments attaching those bills were doing was holding up our end of the bargain," he said.
Seabaugh said lawmakers can make cuts across state agencies while fully funding higher education and TOPS and preventing any hospitals from being closed — a combination that Edwards says is not possible without raising more revenue.
"We told him no in the regular session last year, and we told him no again in the special session this year," Seabaugh said. "Unless he's dense, I think he might have gotten the point that we're not going to raise taxes."
Seabaugh said the governor is to blame for calling the unneeded special session in the first place.
"I don't think the session was a flop and we didn't do anything — we didn't raise taxes unnecessarily," he said. "We stood up for our constituents who very clearly told us they did not want to pay more taxes. Since there's pretty much nothing else to tax in Louisiana, it's time to have a discussion about budget reform and spending, which is what Republicans have been saying for years."
Havard, however, stated that he opposed some of the corporate tax exemptions that his colleagues had approved and would not have minded voting for the sales tax if businesses took the same hit as individual taxpayers.
"It's not because I feel like we don't need to raise any revenue, I just think that industry, particularly big industry in Louisiana, is not paying their fair share," Havard said. "Businesses could have cared less if we put three more pennies on there because they don't pay it. They're exempt from most of it, and that's what's not fair."
According to Havard, the House was not always this divided.
"I can remember when I first got here six years ago, I would go over there and sit and talk to John Bel because his district touched mine," Havard said. "And heck, we would be in recess, and we would be talking about fishing or hunting or baseball or whatever — it wasn't a big deal."
"Now when you walk over there, you get a text from delegation going, 'What are you doing over there talking to them? What are y'all cooking up?'" he added. "It's just nuts."