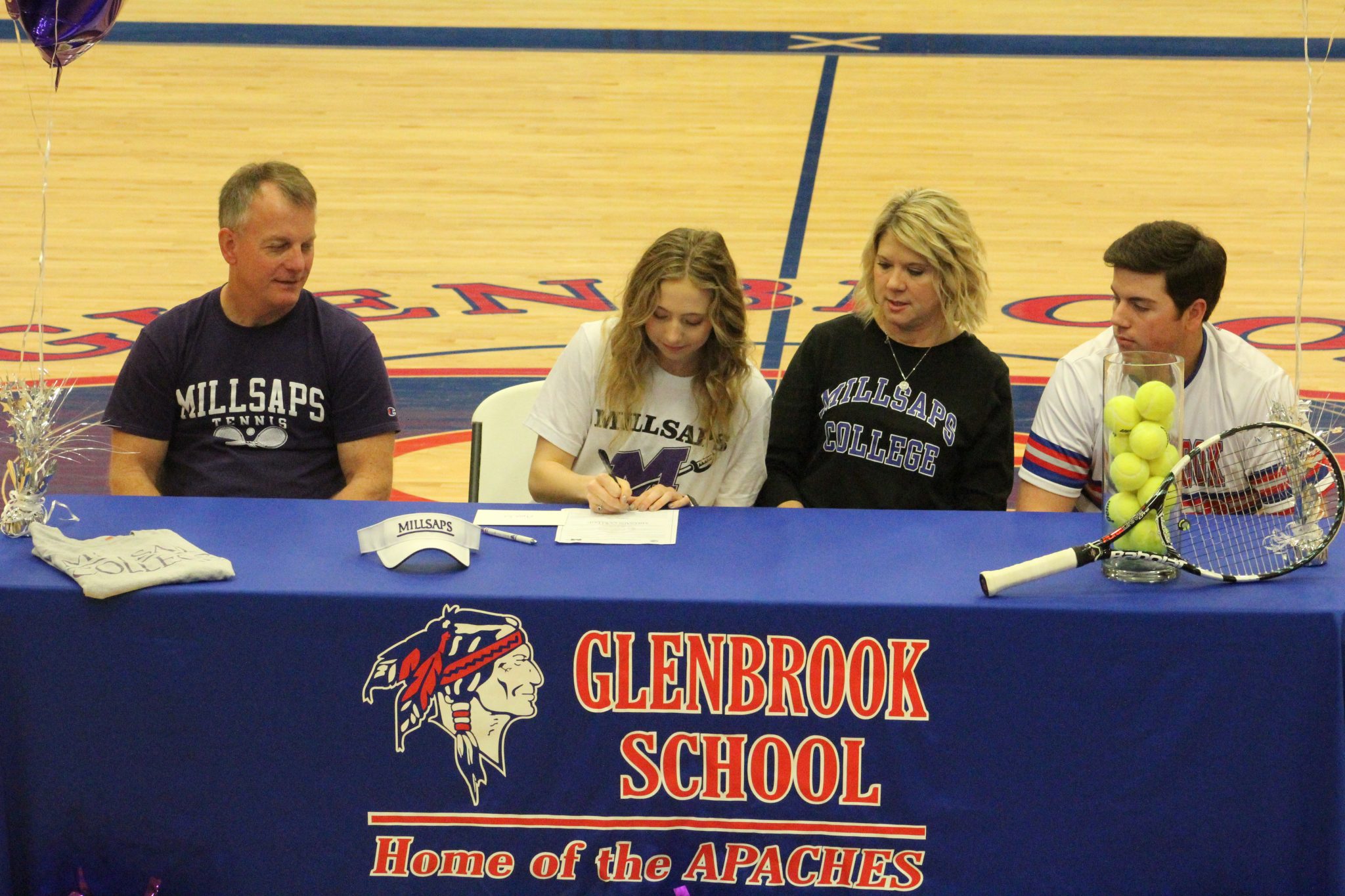 A phenomenal local tennis talent has put pen to paper and announced where she will continue her playing days.
Glenbrook School senior Amelia Christy signed a letter of intent Tuesday inside the Glenbrook Gym to play tennis next season at Millsaps College.
Christy, joined by her family, Glenbrook tennis coach Wayne Orr, school administrators and the high-school student body, thanked those who helped her reach this point and made it official by signing on the dotted line and dawning a Millsaps visor.
Glenbrook Athletic Director Gary Harris and Orr both gave shining endorsements of Christy before signing, and for good reason.
Christy is a three-time state champion and a two-time South State Champion entering her senior season.
Christy was selected All-District in 2015, 2016 and 2017, while garnering All-MAIS honors in 2016 and 2017; she was also chose to the Shreveport Times' All-Region tennis team in 2016.
Millsaps is a D-III school, meaning she could not earn an athletic scholarship. Christy earned her spot based off her 3.89 GPA.
With her signing behind her, Christy can now look forward to her senior season.