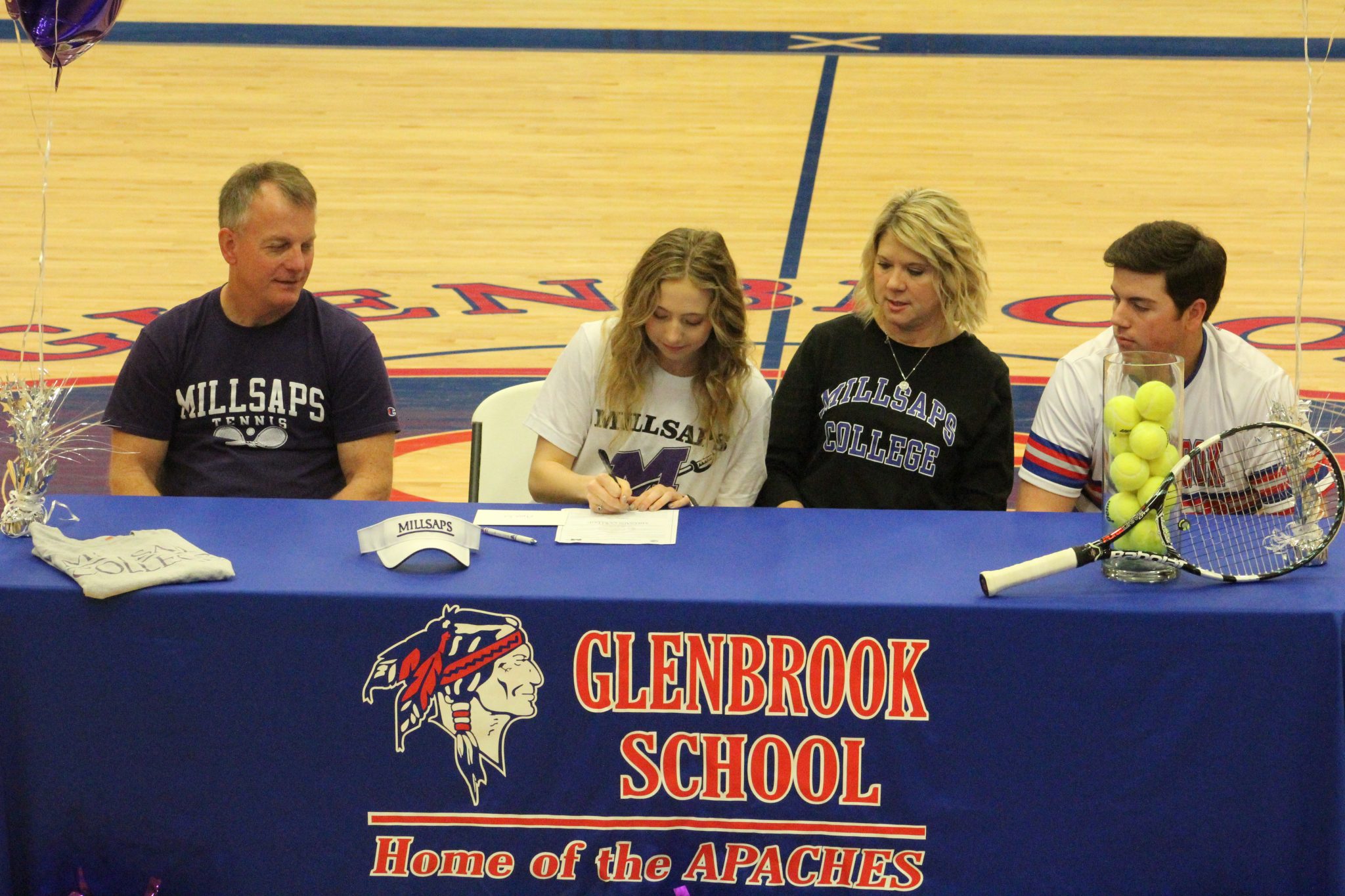 A phenomenal local tennis talent has put pen to paper and announced where she will continue her playing days.
Glenbrook School senior Amelia Christy signed a letter of intent Tuesday inside the Glenbrook Gym to play tennis next season at Millsaps College.
Christy, joined by her family, Glenbrook tennis coach Wayne Orr, school administrators and the high-school student body, thanked those who helped her reach this point and made it official by signing on the dotted line and dawning a Millsaps visor.
Glenbrook Athletic Director Gary Harris and Orr both gave shining