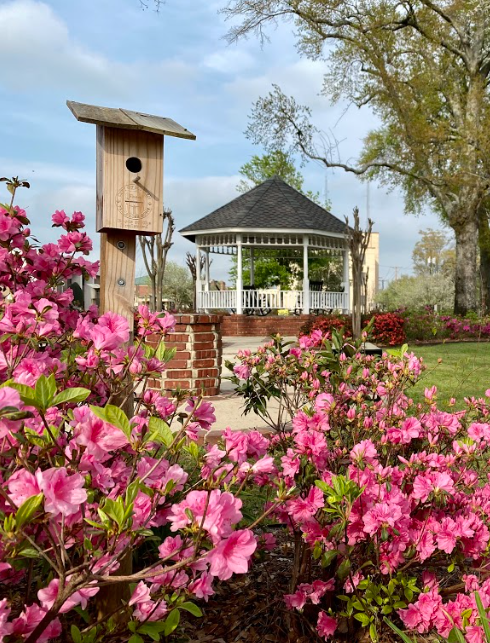 Spring officially begins March 20, and now is a good time to be working in the garden.
According to the LSU Ag Center, you should make your first lawn mowing at a low setting and then remove the grass clippings. Then let your lawn "green up" before you start fertilizing, which shouldn't be until the beginning of April.
Spring is an excellent time to plant new trees and shrubs. If you didn't fertilize in February, then March is still a good time. March is also the perfect time to begin a preventative rose spraying program. Alternate fungicides to control blackspot and powdery mildew. Copper is a great organic alternative to other traditional fungicides.
Starting in April, it will be time to watch out for fungal diseases on your lawn such as gray leaf spot. This fungus is particularly attracted to St. Augustine grass.
April is also a good time to begin planting warm-season annuals, perennials, and caladium bulbs. And if you've been wondering when to prune your trees and shrubs, April is a great time for azaleas, camellias, and spireas. Wait until they have finished flowering before pruning, then fertilize afterwards.
The Master Gardeners will also be hosting their annual Spring Plant Sale on Saturday, April 1,
from 8 a.m. until noon at the Red River Research Center, located at 262 Research Road, Bossier City off Highway 71-South, just past Parkway High School. They will have a wide selection of perennials, shade plants, unique vines, and fragrant herbs for sale. In addition, many varieties of native plants grown by Master Gardeners will also be available. Some of these include hydrangea, Louisiana iris, angel trumpet, pollinator plants, hanging baskets, and Louisiana super plants.If you enjoy gardening and want to meet other people who do, consider joining the Piney Hills Louisiana Master Gardeners. A new class will be starting on June 13. They provide invaluable training and educational opportunities. For more information, contact the LSU Ag Center at (318) 371-1371, or the Master Gardeners website at www.phlmg.com.