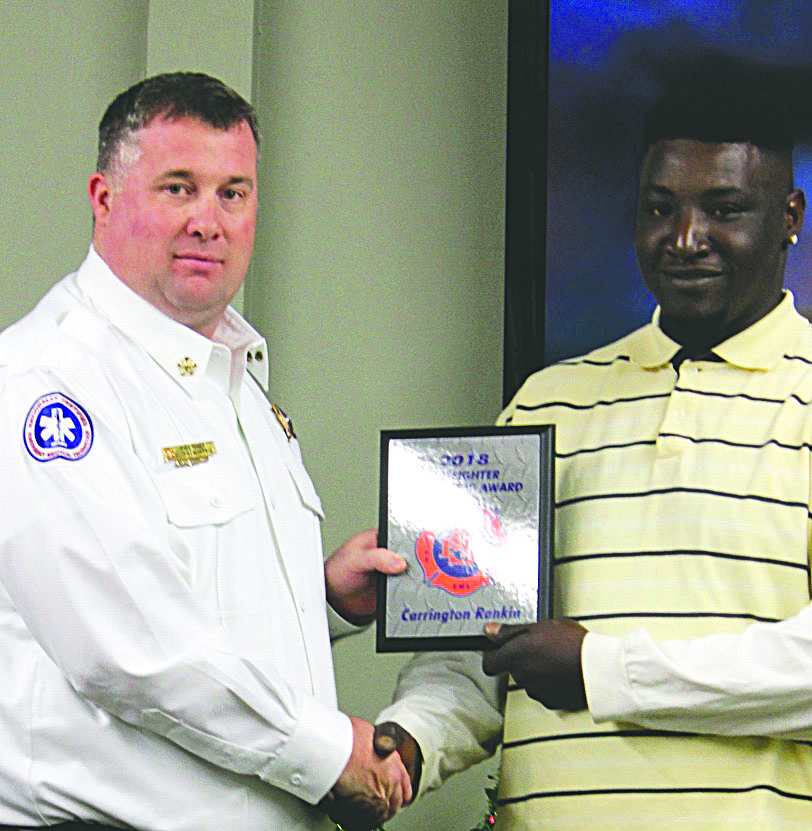 SPRINGHILL – Carrington Rankin has been named the Springhill Fire Department's Firefighter of the Year.
Some may remember Rankin as being donned a hero back in October, after rescuing 2 family dogs from a blazing house fire in Shongaloo.
Rankin has been with the SFD for 5 years, 4 years as a volunteer and this year as a paid employee.
"I started because I wanted to help the people that have helped me for so many years," said Rankin. "And now it's just sort of coming full circle. Receiving this award is a great honor. We're family here [at the firehouse] and for my brothers to pick me just blew me away."
"Becoming a Springhill Firefighter is the best choice I've ever made. I love it. It's the best job in the world."
Fire Chief Billy Rasberry Jr. spoke very highly of Rankin.
"He's an all-around great guy, and an awesome fireman," said Rasberry. "He most definitely earned the title."