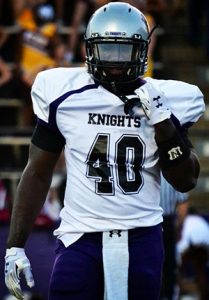 SPRINGHILL – With football season in sight, the the top player in Webster Parish and one of the top players in the country is ready to roll following a busy summer on the camp circuit.
Devin White has been on all over the country this summer, including stops in Beaverton, Oregon, for the Opening and Baltimore for the the Rivals Five Star Challenge.
"I visited Alabama, LSU, Florida State, Texas A&M, Arkansas, Ole Miss and TCU," White said. "Then the Opening was one of the best experiences of my life.