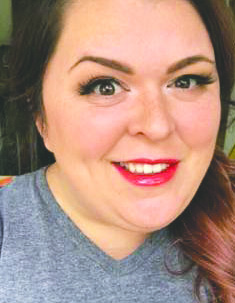 MARIA GONZALEZ
Special to the Minden Press-Herald
SPRINGHILL – Big things seem to be in store for Springhill, as the city recently introduced its new Main Street Director Amber Cobb.
Cobb is a lifelong resident of Springhill. She graduated from Springhill High School in 2004 and continued on to receive a Bachelors in Marketing from Louisiana Tech University. She married her high school sweetheart back in 2011, and they have since added a beautifully rambunctious set of twins to the mix, Cooper and Carol Avery.
"If you know me personally, you know how much this town means to me and my family," Cobb said. "I am dedicated to bringing light and life back here and to preserve this community for future generations."
You can spot Cobb out and about this week, as she decorates Main Street with flags and patriotic banners to celebrate the 4th of July.
She encourages anyone who would like to volunteer for city projects, or who has an idea for an event that may be beneficial to the city, to seek her out through Facebook or visit her office located at the south end of the Springhill-North Webster Chamber of Commerce building.