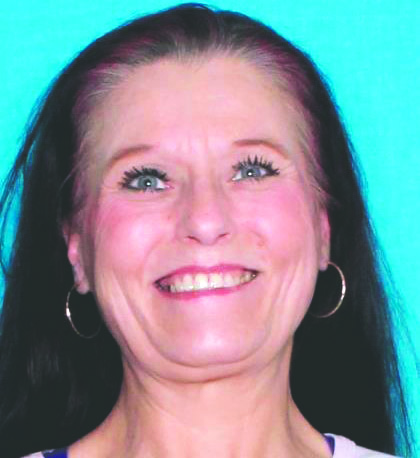 A Minden woman was arrested Tuesday afternoon after she allegedly shoplifted from Walmart while leaving two young children in her truck with the ignition off in the heat.
Minden police officers investigated a complaint regarding Patricia Stevens, 50, leaving two small children, ages 8 and 4, inside her vehicle in 100 degree weather. The children were hot and sweating when officers contacted them. The children were taken to the patrol unit in the air conditioning.
Witnesses described seeing the children being left unattended for around half an hour. Stevens was placed under arrest for cruelty to juveniles and advised of her rights. She then admitted that she used to use methamphetamine, at which point officers asked for her consent to search the truck. With permission granted, they found four clear plastic baggies containing 10 grams of crystal meth in a tin can inside her purse.
Also found were 53 pills and tablets of various legend and controlled substances. These included decorated ecstasy pills with imprints such as the Chicago Cubs and Volkswagen logos.
Stevens did not possess a prescription for any of the narcotics located inside the passenger compartment.
In addition, Stevens admitted she stole several clothing items while she was inside the Walmart store. Walmart employees confirmed the items had been shoplifted.
The children were released into the custody of their father. Stevens was booked on two counts of cruelty to juveniles, possession of crystal meth with intent to distribute, three counts of possession of Schedule IV controlled substances, possession of drug paraphernalia, three counts of possession of a legend drug, possession of Schedule II controlled substances, theft by shoplifting, and two counts of possession of controlled substances in the presence of minors.