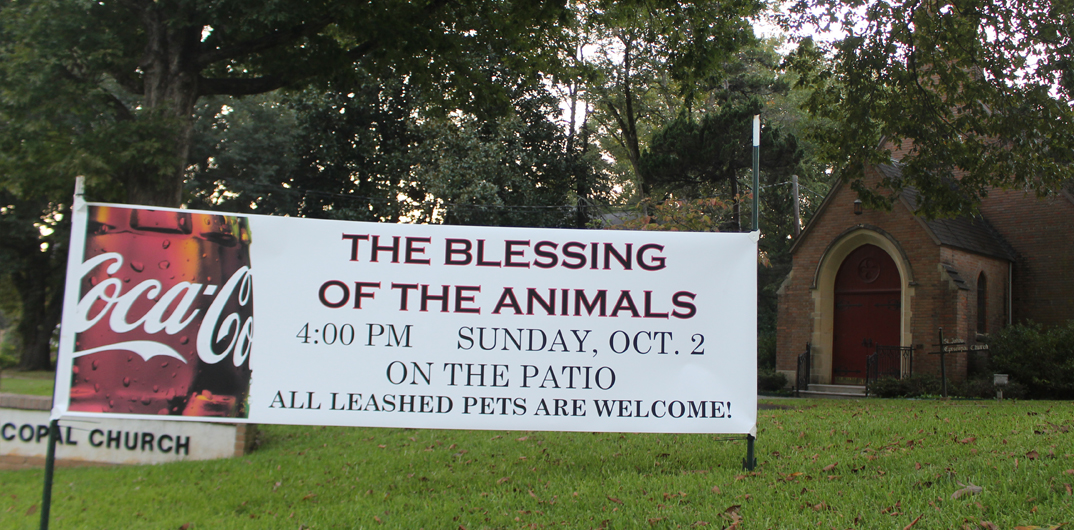 St. John's Episcopal Church will offer a service for The Blessing of the Animals in honor of St. Francis of Assisi at 4 p.m. Sunday.
St. Francis is honored in the church calendar on Oct. 4. He is the Patron of Animals, Merchants and Ecology.
"This is a tradition that we have done for a long time," church member Laura Hollingsworth said. "It will be a very relaxed service, the animals will be blessed and receive a bandanna and treat bag."
Members of the community are invited to bring their furry or scaly family members, large and small, to St. Luke's patio for the service. Animals must be on a leash, in a box or secured carrier.
Hollingsworth said a picture of the animal could be brought to be included in the blessing if the animal is too large to transport or doesn't get along well with others.
A photographer will be present to capture the service and provide photographs free of charge. Cookies and lemonade will also be served.
St. Francis, who died in 1226, is remembered as one who took the greatest delight in the creation. His spirit of joyous faith comes through most truly in his famous hymn, "Canticle to Brother Sun." The text in the Episcopal Church hymnal begins: "Most high, omnipotent, good Lord, to thee be ceaseless praise outpoured and blessing without measure," and concludes, "Let creatures all give thanks to thee and serve in great humility."
Many consider him as one of the boldest and most spirited figures in history, and was one of the great preachers of all time due to his concern with simplicity of life and ecology.
St. John's Episcopal Church is located at 1107 Broadway St in downtown Minden. Sunday services are at 10:30 a.m.