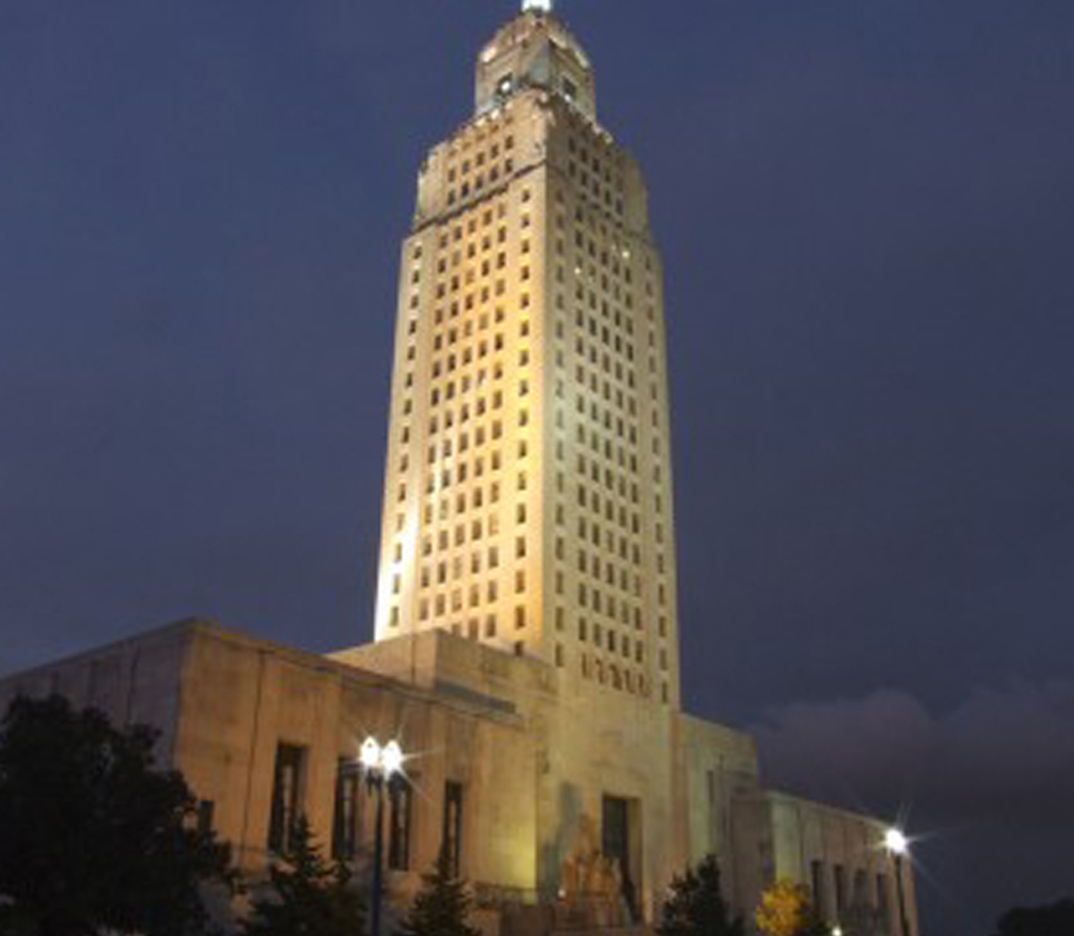 After spending the week hearing bills in committee, State Representative of District 10 Wayne McMahen took the time to share the progress that the Louisiana House of Representatives has been making towards trying to get Louisiana's economy back up and running again.
"It was a productive week. Everybody is being safe, everybody is wearing their masks, taking precautions, and social distancing. Instead of having a committee meeting in one room, we're doing it in two committee rooms and spreading everybody out. It's a little cumbersome, but it's working, and we heard a lot of bills in committee this week. It was a pretty good first week back, I think we accomplished a lot," said McMahen.
One of the main things McMahen and other State Representatives are focused on is ensuring that Louisiana gets back to work as quickly and as safely as possible.
"I think the majority of the Republicans are ready to start opening the state up to some extent. Not necessarily everywhere, but we gotta do that at some point in time. I don't think we can wait this thing out until we get a cure, but we have to do it in a manner where we don't take any risks," said McMahen.
"I think there's an opportunity to open up parts of the state where the incidents are low. I don't think we can do it overnight. I don't think we can flip a switch and expect everything to go back to normal. We have to do it slowly and we have to do it cautiously in a manner where we don't jeopardize people's health."
While keeping people's health a priority, McMahen also stressed that if Louisiana takes too long to open back up, it will only make the process of doing so more difficult.
"The unemployment rate jumped up, and I think that can go back down fairly quickly, but the longer we put things off, the harder it's going to be to get things going again, and the more debt we will incur. It's going to be a bigger hole we have to dig out of.
If I thought we could wait two more weeks and things would change a lot, I would be for that, but I just don't see two to four weeks of sheltering in and not opening businesses making a lot of difference in the course of this disease right now. I think the curve is pretty flat and the numbers are trending in the right direction. I just think it's time we start going back to work."
McMahen also stated that on Monday, the Revenue Estimating Conference will meet and will start getting some projections of what the State's budget will look like for this year, and as expected, the spending Louisiana has had to do in order to help its citizens in the wake of the pandemic has increased drastically.
"They're projecting somewhere between a 500 million and 1.2 billion dollar deficit just because of COVID-19 this year," said McMahen.
He also stated that the federal and state government have done a good job of helping Louisiana get through the Pandemic, and is optimistic that Gov. John Bel Edwards will announce plans to start reopening Louisiana on Monday.
"The federal government has been a big help, and the state has stepped up and helped unemployment and helped the businesses with PPP loans and EIDL loans. I really can't fault the governor. I think he's done a good job. I just hope he realizes that now is the time that we have to start transitioning back to work. I'm sure he's working hard at that, so I'm going to be optimistic until we see something different," said McMahen.
He did note that while parts of Louisiana may be opening back up, things won't immediately go back to how they were before the pandemic. Businesses like restaurants may have to be at significantly reduced occupancy and people will still need to adhere to the health guidelines that the state has announced such as wearing a mask in public and standing six feet apart.
"We're going to have to continue to do that going forward until there's a vaccine for this disease. We could be a year away from being able to let up on that. We still have to do what we've been doing. We've got to wear a mask, we've got to social distance, we've got to wash our hands, we've got to disinfect surfaces regularly, and be cautious," said McMahen.
"I don't like wearing a mask, but I've been wearing one in Baton Rouge. If you are in a conversation, it's been proven that if both of you have a mask on, the chance of one of you being sick and spreading it to the other goes down. So we definitely can't let up on that. We can't give this virus any advantage over us that we can prevent."
The 2020 Regular Session for the Louisiana House of Representatives began on May 4 and will have Final Adjournment no later than Monday, June 1.