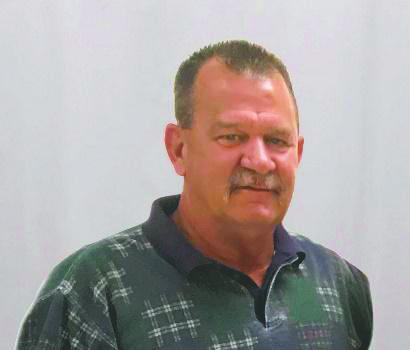 Mr. Steve Sanders, 59, passed away Saturday, May 18, 2019, 13 days after an avoidable motorcycle accident on Lewisville Road. He was wearing a helmet. His family urges you to share the road and look twice for motorcycles.
Steve was born November 27, 1959 in Shreveport, Louisiana, the first child of parents Perry Sanders and Bobbie (Langheld) Herford. Growing up in Minden, Steve was well known for his country boy shenanigans along with partners in crime Johnny Reed and Otha Gordon. Steve loved playing football, a passion which began in little league and followed him through high school at MHS where he graduated in 1977.
After high school, Steve lived in Tampa briefly before he moved back in 1978 and called Minden home for the remainder of his life.
Steve built his home in 2001 where his door was always open day or night to his family and friends. He took great pride and care of his home and surrounding acreage, a trait he learned from his Mama. Steve was a jack-of-all trades and was always tinkering with a project or indulging his love for history and collecting antiques.
For fun, Steve went fishing every chance he got, often taking his beloved dog, Roxy, with him. In 2010, he purchased his Harley-Davidson and enjoyed riding with friends.
Steve was married to Carla (Hutchins) Gray from 1986 to 1989 and together they created Steve's most cherished accomplishment, his daughter Ashley Ryann Sanders born in 1988.
Steve's daughter was the light of his life. Ashley stood by her Daddy all 13 days in ICU, ensuring she was by his side six times a day at every visitation beginning at 5:30am and ending near midnight. It was clear to the family that Steve knew she was there and was fighting for his life to one day walk her down the aisle and see her have kids of her own. He loved Ashley deeply.
A true southern gentleman, Steve was kind, tenderhearted and fiercely protective over the ones he loved. He never met a stranger, was an amazing storyteller and just an all-around great guy.
Steve is survived by his daughter, Ashley Ryann Sanders; mother Bobbie (Langheld) Herford; step-father Jim Herford; sister Cindy (Sanders) Smith; brother-in-law Ken Smith, niece Tiffany (Smith) Costello and his sweet dog, Roxy Rue. He is preceded in death by his father Perry Sanders and step-mother Ruby Sanders.
A Celebration of Life service will be held at the Lakeview United Methodist Church in Minden on May 24, 2019 at 2p.m. Friends and family are invited to meet at Steve's home afterwards to share favorite stories and memories of Steve.
In lieu of flowers, Steve would want donations made to St. Jude.