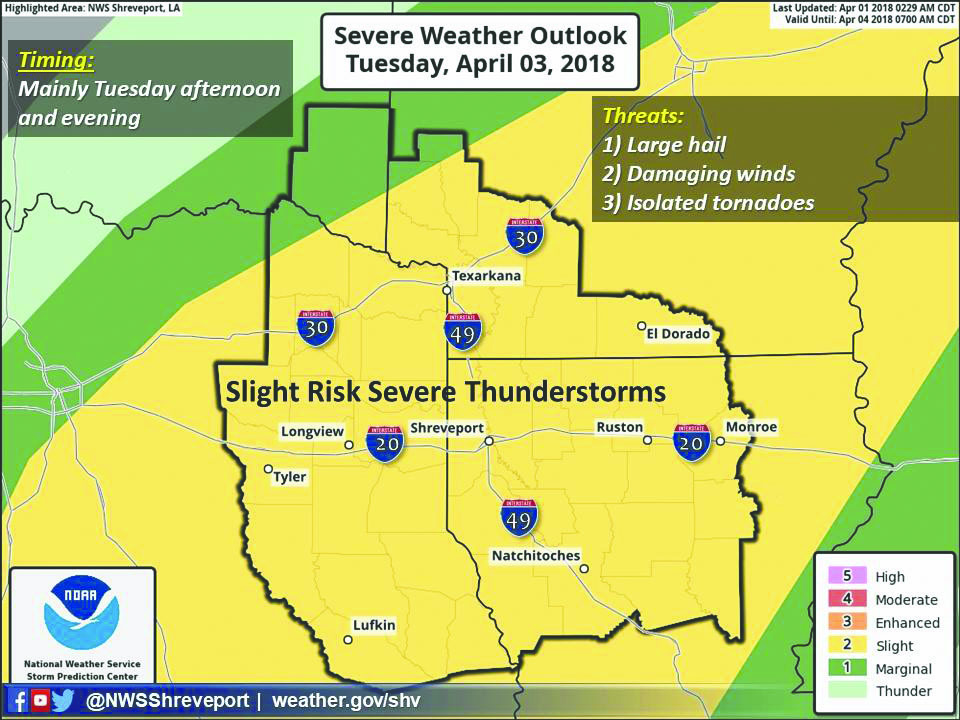 The National Weather Service in Shreveport is forecasting some severe weather for the Minden area this afternoon and evening.
"Strong to severe thunderstorms along and near a cold front possible this afternoon and overnight," the Weather Service posted on Facebook Tuesday morning.
"Large hail, damaging wind, gusts, and tornadoes main threats – deadly lightning and brief but heavy rain is also likely," the Weather Service said.
Minden falls in the "slight risk" category for severe weather.