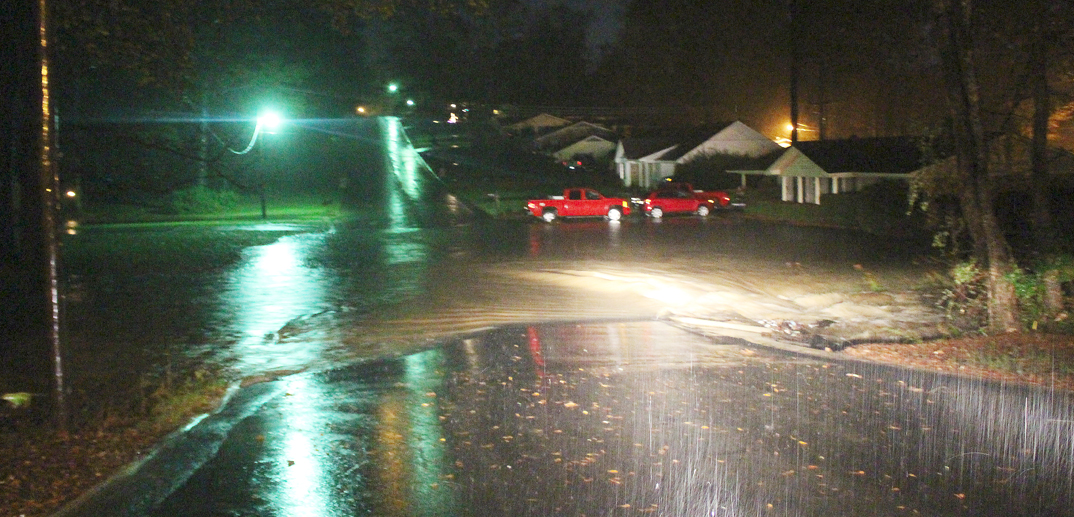 Mother Nature spared Webster Parish as strong storms moved through the region Sunday.
No significant damages or fatalities were reported as the storm system moved through.
Officials say the worst in the parish were the multiple car crashes throughout the parish.
Multiple homes were reported damaged and destroyed in north Caddo Parish.
In Texas, at least 11 people died and dozens were injured in the tornadoes that swept through the Dallas area and caused substantial damage. The storms and flooding in Missouri and Illinois were the latest in a succession of severe weather events across the country that have led to at least 43 deaths in less than a week.
The damage began to come into view Sunday in North Texas, where local officials estimated as many as 1,450 homes were damaged or destroyed. Vehicles were mangled, power lines fell and trees were toppled. Heavy rain, wind and falling temperatures hampered cleanup efforts Sunday afternoon.
"This is a huge impact on our community and we're all suffering," Garland Police Lt. Pedro Barineau said of the suburb about 20 miles northeast of Dallas, where eight people died, 15 were injured and about 600 structures, mostly single-family homes, were damaged.
The weather service said an EF-4 tornado, which is the second-most powerful with winds up to more than 200 mph, hit the community at about 6:45 p.m. Saturday.
Natalie Guzman, 33, took photos of her family's home in a Garland neighborhood. The garage wall had collapsed and the roof fell in. The only part of the house that appeared to be spared was the master bathroom, where her brother-in-law took shelter Saturday night. He was the only one at home and told her he had just enough time to get himself and his dogs into the bathroom.
"It was worse than I thought," Guzman said, comparing the scene to the photos he had sent Saturday.
In the nearby town of Rowlett, City Manager Brian Funderburk said Sunday morning that 23 people were injured, but that there were no deaths and no reports of missing people. The weather service said damage indicated it was likely an EF-3 tornado, which has winds up to 165 mph.
Dallas County Judge Clay Jenkins said in a statement Sunday night that as many as 600 homes were damaged in Rowlett.
Homes in the neighborhood that had been searched by emergency responders were marked with a black "X." In some instances, it looked like homes had been picked up and set back down in a big pile. State troopers blocked off roads, utility crews restored power and people walked around, hushed and dazed.
Three other people died in Collin County, about 45 miles northeast of Dallas, according to sheriff's deputy Chris Havey, although the circumstances were not immediately clear.
Texas Gov. Greg Abbott made disaster declarations Sunday for four counties — Dallas, Collin, Rockwall and Ellis — and warned that the number of victims could rise.
On the other side of the state, the Department of Public Safety in Amarillo strongly discouraged travel throughout the entire Texas Panhandle — a 26-county area covering nearly 26,000 square miles — because blowing and drifting snow had made the roads impassable. Interstate 40, the main east-west highway across the Panhandle, was almost completely shut down. DPS said only a small section of the highway in Amarillo remained open.