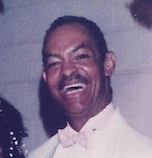 Stradford (Strad) Arthur Hill was born February 2, 1947 and entered eternal rest on August 30, 2023. Stradford served in the U.S. Military and was a retired Navy Veteran. Being a musician was his true passion and his musical talents were always on full display as he played music with his flute, saxophone, and/or trumpet while home and in various business establishments/venues.
He was preceded in death by his parents, Johnnie Pearl Feltus Hill and Arthur Hill; brother, Gregory Hill.
Stradford is survived by his loving and devoted wife, Gloria (Gigi) Hill; daughters, Chumeka LaCour Owadas of Fort Worth, TX and India Hill Jones (Michael) of Jacksonville, FL; granddaughters, Shai and BJ'hon (Marcus); and one great-granddaughter.
Funeral arrangements – Heavenly Gates Funeral Home; 1339 Jewell Street, Shreveport, La 71101. Date and time – TBD