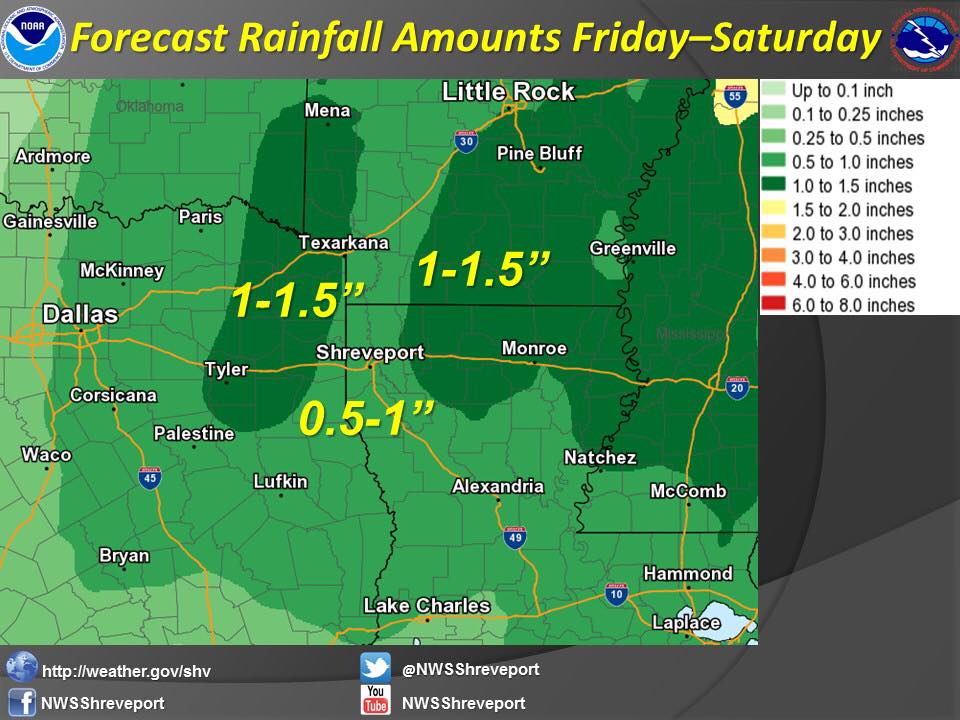 Officials with the National Weather Service are predicting severe weather Friday night as thunderstorms move through the area.
Meteorologist Davyon Hill said a cool front is expected to move through the area bringing with it a risk of damaging straight-line winds and possible hail.
"The primary threat is a slight risk of thunderstorms across the area," he said. "We can't rule out an isolated tornado."
He said the front is expected to move through sometime between 7 p.m. and midnight. He explained an upper level low will move across the area, dragging a cool front across the area. Storms will develop just ahead along that front.
With the storm moving through, he advised people to stay indoors and don't plan any outdoor activities. Keep a weather radio or scanner close at hand, and keep up with local media for the latest severe weather information, he recommended.
"There's going to be some heavy rain as the line moves through, and develop along the squall line," he said.
"It'll come in as a big swoop, and sometimes you can get some isolated storms ahead of it and some isolated tornadoes with that. Right now, the major threat is going to be damaging winds and hail, but again, we can't rule out a tornado."
Temperatures are expected to be in the mid-50s for lows this weekend and highs in the 70s. It will begin to warm up again Sunday, he said.
"Once it moves out Friday night, it should clear out for the rest of the weekend," he said.