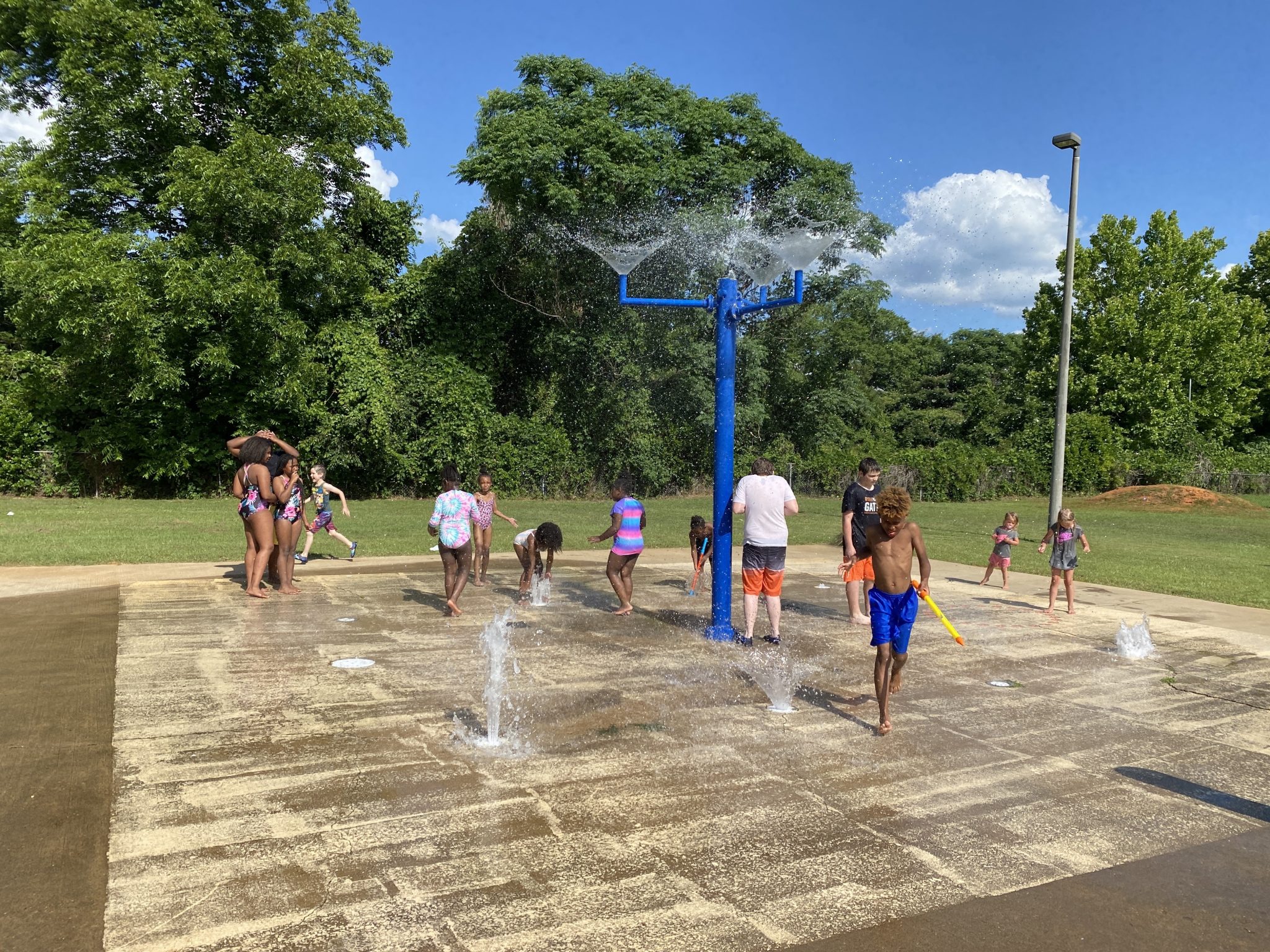 Summer weather is definitely here, and the Minden REC has many enjoyable activities scheduled for the people of Minden.
Two of the city's water parks are open for use. On Memorial Day weekend, children enjoyed cooling down and having fun at Babbs Park and Victory Park. Victory's water park was not working part of the day on Monday, but it is now back up and running again. Ewell Park will be opening for the season after some repairs have been completed.
The swimming pool at the REC will be available on June 15. For the first week, the pool will have open swim from 9 a.m. until 7 p.m. For the following three weeks, open swim will only be available from 1 p.m. until 7 p.m., with swimming lessons being offered from 9 a.m. until noon. Beginning, intermediate, and advanced swimming classes will be offered each week. The cost is $25 per week, and students can sign up for one, two, or all three weeks of classes.
Children in Springhill will also have an opportunity to take swimming lessons this summer thanks to Alderman Ronnie Hearnsberger who, with the assistance of the Springhill Country Club, will be providing free swimming lessons to children ages 5-10 who live in Springhill. This is a basic water survival safety program that will take place on June 15 and July 5. There are a limited number of spots available, so sign up quickly. They will be giving higher priority to the younger children. For information or an application, contact Ronda Taylor at the Springhill Chamber of Commerce after June 5 at (318) 539-4714.
Adult softball has returned to the REC after a long hiatus. "Adult softball is back," said Mike Aguilar, Assistant Director of the REC. "It hasn't happened in like ten years." If you're interested in joining an adult softball team, contact the REC soon because registration is almost over.
Of note for soccer fans, Minden will be hosting a U.S. soccer "D" license coaching course June 10-12. These dates are the field component of a longer program, with these coaches already having completed online and virtual classes. "In the soccer world, if you have an "A" license, you're cream of the crop," said Aguilar. "The only thing higher is a pro license. That's what I have. I'm actually the instructor for that. We have 15 candidates coming in from Arkansas, Texas, Louisiana, and Mississippi."
Kids will be busy with softball tournaments this summer. "We're hosting the Dixie Boys and Dixie Girls softball district tournament the 23rd through 26th [of June]," Aguilar said. "And we're hosting the state softball 11- and 12-year old Ponytails division July 15-22. One of our Minden teams will be in that one."
In preparation for the fall season, tackle football will be returning. "On July 1, tackle football registration opens," said Aguilar. "We're bringing it back."
For more information on any of these programs, contact the Minden REC at (318) 371-4235.