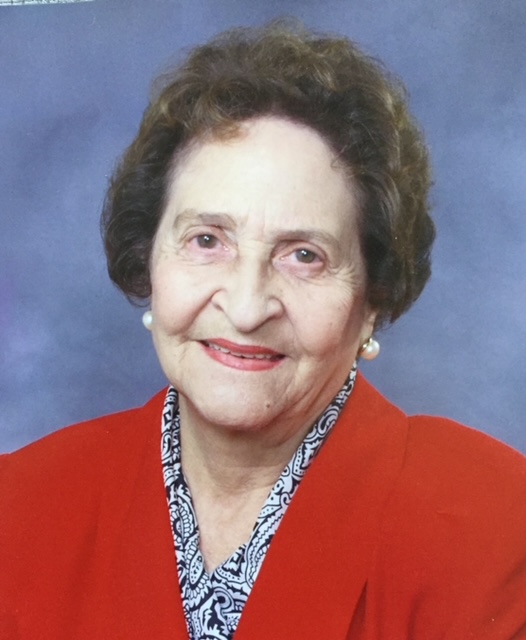 Minden, LA – Susan LaCour Dogens, 91, was born on August 23, 1931 in Natchitoches Parish to Francois "Frank" and Susan Beaudoin LaCour. As the ninth child born to this union – "Baby Sue", as she was affectionately called, quickly became the delight of her family. Raised as strict Catholics, the entire family attended and were members of the St. Augustine Catholic Church on Cane River. Sue loved education and demonstrated it by becoming an honor graduate from Natchitoches Central High School, then immediately began matriculating at Southern University in Baton Rouge.
Sue was initiated in the spring of 1953 as a bold soul member of the Alpha Tau Chapter of Delta Sigma Theta Sorority, Incorporated. After graduation from college with a Bachelor of Arts in Education, Sue entered the honored profession of becoming a frontline Louisiana Educator. Her entire list of assigned teaching locations were in the public arena of Webster Parish Schools where she spent 32 years of teaching at Webster High School, J.L. Jones Elementary, E.S. Richardson and J.E. Harper Elementary School. As a lifelong educator, she planted seeds of knowledge and encouragement that continue to reap dividends through several generations.
On August 20, 1955, Sue married the love of her life, Ernest David Dogens, from New Orleans, LA. To this union two beautiful children were born – Robert Frank and Angela Bridget. Sue's devotion to her husband and children was nothing short of awesome.
In 1985, Mrs. Dogens retired and spent her time traveling around the world from Italy to Alaska, cruising the Caribbean to countless hours volunteering at such organizations as The United Christian Appeal, Cultural Crossroads, The American Cancer Society, Ladies Altar Society of St. Paul's Catholic Church, The Retired Teachers of Webster Parish, The National Educational Association and, of course, her beloved sisterhood of Delta Sigma Theta Sorority. Sue was a charter member of the Minden Alumnae Chapter (1960) where she served as Treasurer, President, and held numerous other positions. Sue was a Diamond Life Member. Her Distinguished honors include her receiving the 2015 Diocesan Medal of Honor from the Shreveport Catholic Diocese and numerous honors and awards bestowed throughout her teaching career.
On Wednesday, January 11, 2023, Susan LaCour Dogens departed this life peacefully. She has joined her parents, Frank and Susan LaCour, her husband, Ernest David Dogens, and eight of her siblings.
She leaves to cherish her memory one son, Robert Frank Dogens of Charlotte, North Carolina, one daughter, Angela Dogens Patton (Lawrence) of Stone Mountain, Georgia, one granddaughter, Elizabeth Claire Patton of Ashville, North Carolina, and surviving nieces and nephews: Joseph Raggio (Janie), Margie Raggio Sylvia (Franklin), Patricia Raggio Balthazar (Andrew), Lucille Morgan Metoyer, Catherine Morgan Cotton, John L. Morgan, Frances Balthazar Sylvia (Christopher), Jean Balthazar, John Balthazar (Deborah), Vivian LaCour Dillard (Jake), Valencia LaCour, Patricia LaCour Pichon (Michael), Samuel LaCour, Daniel LaCour (Patrice), Broderick Franklin; Godchildren: Donald Bostick (Houston, Texas) and LaKica Amos, DDS (New Orleans, LA).
The family wishes to express their gratitude and sincere appreciation for the many acts of kindness bestowed on their loved one. Special Thanks are extended to Frances (Laney) Sylvia, Millicent Heard Martin, Dorothy Nell Robinson, Janet Winzer, Marilyn Johnson Walker, Juanita Billard, Kathy Holloway, Ethel Waller, Southern Care Hospice and the staff at the Highland Clinic of Minden.
Those wishing to honor Sue are encouraged to make donations to either the American Cancer Society or St. Jude Children's Research Hospital.