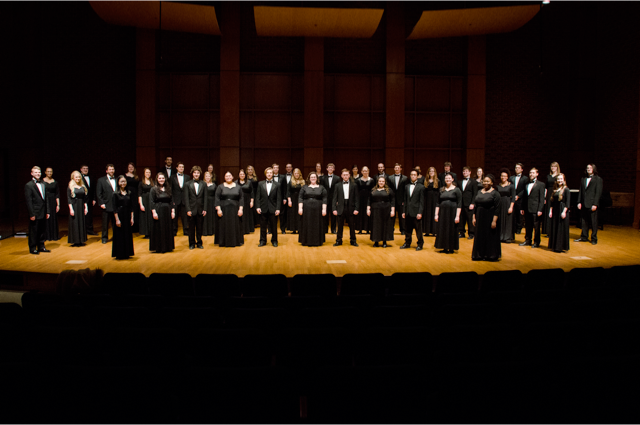 First United Methodist Church of Minden will host the critically acclaimed Susquehanna University Choir Thursday.
Set to begin at 7 p.m. in the church sanctuary, the choir will perform a variety of music from folk songs, spirituals and hymn arrangements to music of the theater. Beloved composers, Bach, Haydn and Victoria will be complimented by music of artists that are actively writing today.
"The Susquehanna University Choral Ensemble is one of the premier collegiate choirs in the country," Gay Grosz, FUMC minister of music said. "Composed of 51 singers, this group is dedicated to the highest standards of choral excellence. I had the privilege of working with Dr. Julia Thorn as a fellow faculty member at the Hurley School of Music at Centenary College for 12 years. As a former accompanist for her choral groups, I can attest to the exceptional quality that she is able to get from her singers. The singers are actively engaged during rehearsals and musical excellence is always their primary goal."
The Susquehanna University Choir, an ensemble of gifted musicians, represents the best of students from the Lutheran Liberal Arts University in Selinsgrove, Pennsylvania. The choir, conducted by Thorn, who is the director of choral activities, and Cyril Stretansky Distinguished Professorship Chair in Choral Music, is looking forward to performing their music for the church and high school audiences in Alabama, Louisiana, Texas, Arkansas, Kentucky, Ohio, Maryland and Pennsylvania.
Thorn graduated with a bachelor of music and masters of music degrees in vocal performance from Loyola University in New Orleans with a DMA degree in choral conducting from the University of Alabama. She was professor of music at Centenary College in Shreveport for 15 years before moving to Susquehanna.
In addition to the University Choir, the SU Chamber Singers will perform a segment of the concert. Chamber Singers consist of 16 musicians that are a subset of the University Choir and perform music appropriate to the small ensemble, often without a conductor. This versatile group of singers will be performing music with great sensitivity in every imaginable style.
"I have enjoyed my work with the students of the choir throughout my five years at SU," Thorn said. "They are an incredible group of young musicians that are dedicated to learning to sing to the best of their abilities. They are bright individuals who bring to the ensemble a sense of pride in belonging to this musical organization. Their love of singing is evident in every rehearsal as they have the opportunity to share through choral music something far greater than they could do as individuals. As the conductor, I am happy to be a part of the very special musical community that is Susquehanna."
The choirs were invited recently to perform at the National Association for Music Education Conference, the Pennsylvania Music Education Association Convention, and the Pennsylvania American Choral Directors Association Conference. The ensembles received critical acclaim and standing ovations at each of these prestigious concert venues.
"I am constantly reminded of the joy we bring to our audiences and each other in making music together," Thorn said, "and I hope that many individuals in the area will be a part of this event."
"Continuing the legacy of her mentor, the late great Robert Shaw, she accepts nothing less than the best from her singers, and this is definitely obvious in her work with the Susquehanna choirs," Grosz said. "Those who attend Thursday night's concert will be treated to a group of college students who have accepted Dr. Thorn's challenge of musical excellence in everything they perform."
Admission is free; however, a free-will offering will be collected to support the students with the tour expenses.