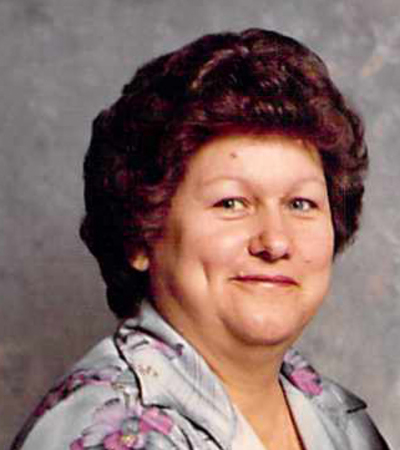 Mrs. Syble Irene Tyler, age 86 of Cotton Valley, was escorted to Heaven and into the presence of her Lord and Savior on August 1, 2021. Mrs. Tyler was born in the Saline area and was a loving wife, mother, grandmother, and sister to her family. She enjoyed cooking and spent a lifetime making biscuits and gravy from scratch for her houseguests. An avid sports fan, she coached softball for many years and was a devoted San Antonio Spurs and LSU fan. She loved playing games and was a worthy opponent, dominating Rook, Canasta, Skip-Bo, and any challenge that allowed her to bluff and think several steps ahead. For all other things, she was usually running just a little behind. She enjoyed tending to her flowers, listening to gospel music, and shopping, filling her home with beloved treasures and showering gifts on her loved ones. Her family adored her mischievous nature and inherited her sense of humor, loving spirit, strong will, and determination. She passed away in her home surrounded by her four daughters and will be greatly missed by all her family and friends.
Those left to cherish her memory include her children, Johnnita Kaye Tyler-Tillery & Mike, Belinda Irene Reed & Randy, Naomi Gale Adkins & Scott, and Regina Darlene Pryor & Mark; her special chosen son, Jessie Keen & Darlene; her grandchildren, Michelle Canipe & Josh, Andria Tenry & Zach, Kacie Czapla & Ty, Whitney Hargis & Casey, Clint Adkins & Tera, Shane Pryor & Gladys, and Dana Pryor; her six great-grandchildren; and her siblings, Aline Tyler and Murle Cheatwood. Mrs. Tyler was preceded in death by her loving husband, Eldon Ray Tyler; her parents, Noah Franklin & Gracie Lee (Phillips) Cheatwood; and her siblings, Nellie, Ellie, Bobbie, Christine, William, Willie, Barbara, and Frankie.
Friends visited with the family 3-5 pm on Thursday, August 5, 2021, at Old Saline Baptist Church. Funeral services were held at 5 pm with Reverend Oliver Marson officiating. Interment was in the Old Saline Cemetery under the direction of Southern-Edmonds Funeral Home.
Honoring Mrs. Tyler by serving as pallbearers were Shane Pryor, Clint Adkins, Josh Canipe, Ty Czapla, Zack Tenry, and Casey Hargis