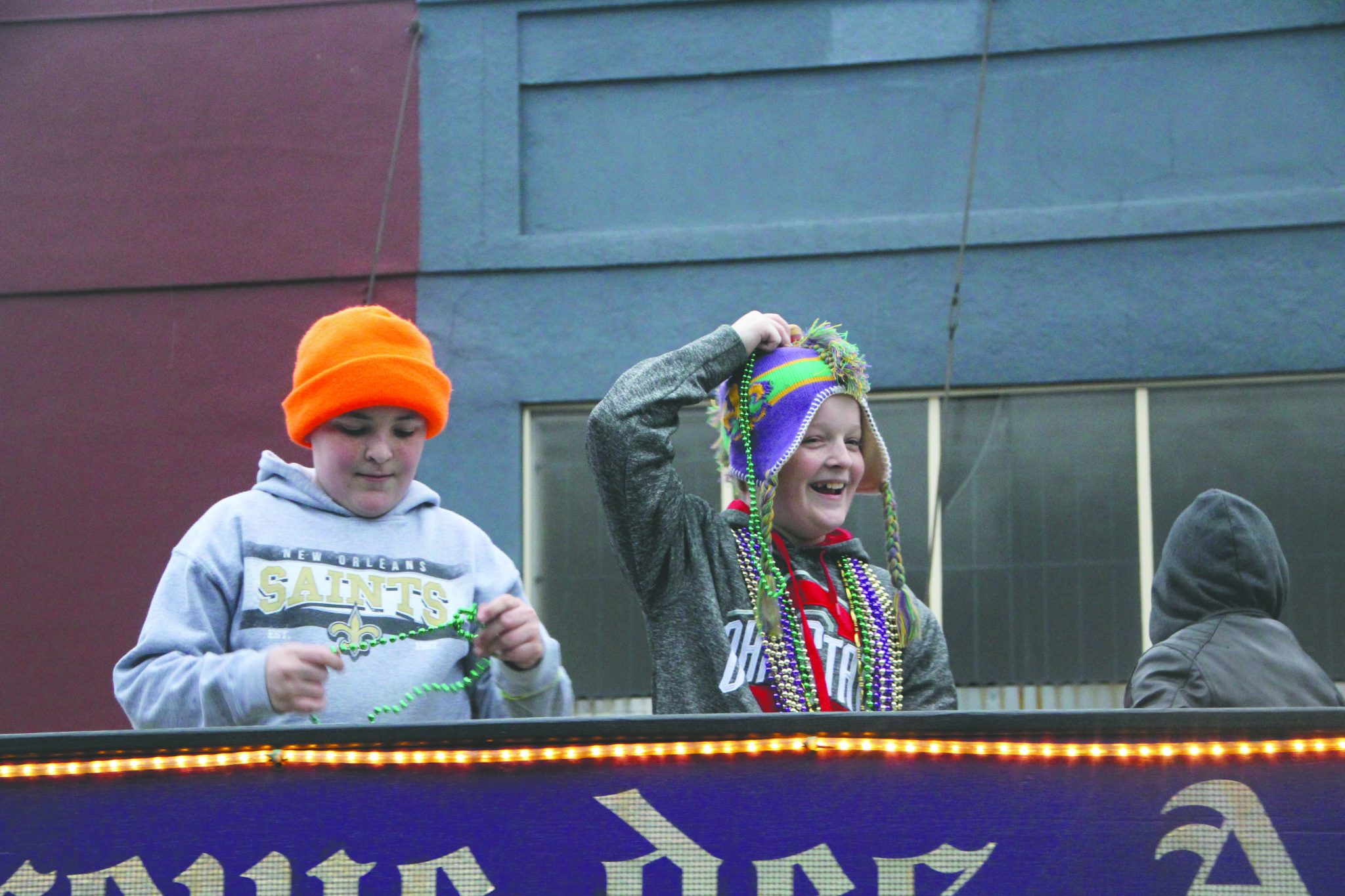 Weekend filled with Mardi Gras activities, parade
People of Minden and surrounding areas lined the streets to celebrate the twenty-second annual Mardi Gras Parade and Fasching Festival Saturday.
Fasching began with a brunch at Geaux Fresh with Mardi Gras themed meals like King Cake Pancakes and Mardi Gras French Toast. Children visited City Artworks to make colorful Mardi Gras masks with feathers and sparkles. Face painters were available throughout downtown for children to decorate their faces as creatures such as unicorns and tigers. The Germantown Colony Museum was also open from 10am to 4pm for free tours to celebrate Fasching's German heritage.
The Johnson's Brother Carnival provided games and rides for the families and carnival foods like funnel cakes and corn dogs. Food trucks were also available for a meal on the go with the 318 Food Co. at the Minden Medical Center parking lot and the LSU food truck on Pearl Street.
The parade rolled at 5:30 pm from the fairgrounds while many families who lived along the route held Mardi Gras parties. The parade began at Germantown Road and Elm Street and wound through the Minden Historic District, Downtown and back to Germantown Road.
"It's exciting and it gets the community together," said Downtown Development Director Becky White of the celebrations that come with the parade.
There were over 50 entries in the parade, throwing candy, beads, stuffed animals and even hula hoops. Mardi Gras Krewes, Krewe des Ambassadeurs and Krewe of Nemesis participated in the parade. Nemesis' pirate themed float won the Most Original Award while Ambassadeurs won the overall Sweepstakes prize for their float. The Vintage Car Club won the best small float with their boat bursting with music. The winner of the Most Spirited Award was the Fanci Feet Cloggers. The Best Marching group went to Minden High School's ROTC.