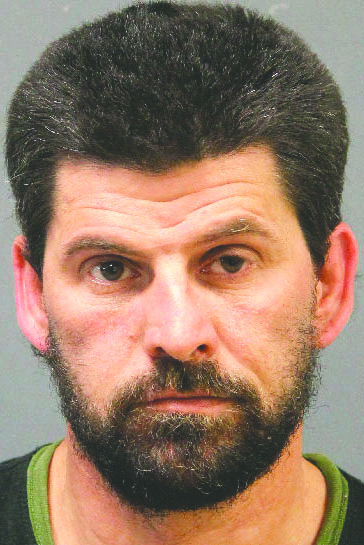 Todd Vining, 41, of the 500 block of Freight Entrance Road near Camp Minden was arrested Thursday February 14 for First Degree Rape and Human Trafficking.
Following an investigation into a reported rape of a mentally infirm female, Vining was interviewed by the Webster Parish Sheriff's Office. During the interview, Vining Admitted that he and his girlfriend of 8 years transported her mentally infirm 20 year old daughter to Minden with the purpose of Vining impregnating her so they could raise the baby as their own. Vining admitted to knowing that the victim was mentally infirm.
Vining also admitted to having sex with the victim since August of 2018. The victim is currently 12 weeks pregnant.
Vining is a registered Sex Offender with a past conviction for Molestation of Juveniles. Vining had not reported the victim living with him in his Sexual Registration.
After being interviewed, Vining was transported to Bayou Dorcheat Correctional Center. Also arrested was Vining's girlfriend, Heather Reinhold, 45, of the 500 block of Freight Entrance Road for Principal to First Degree Rape and Principal to Human Trafficking. Reinhold also admitted to knowing that Vining is a Registered Sex Offender.