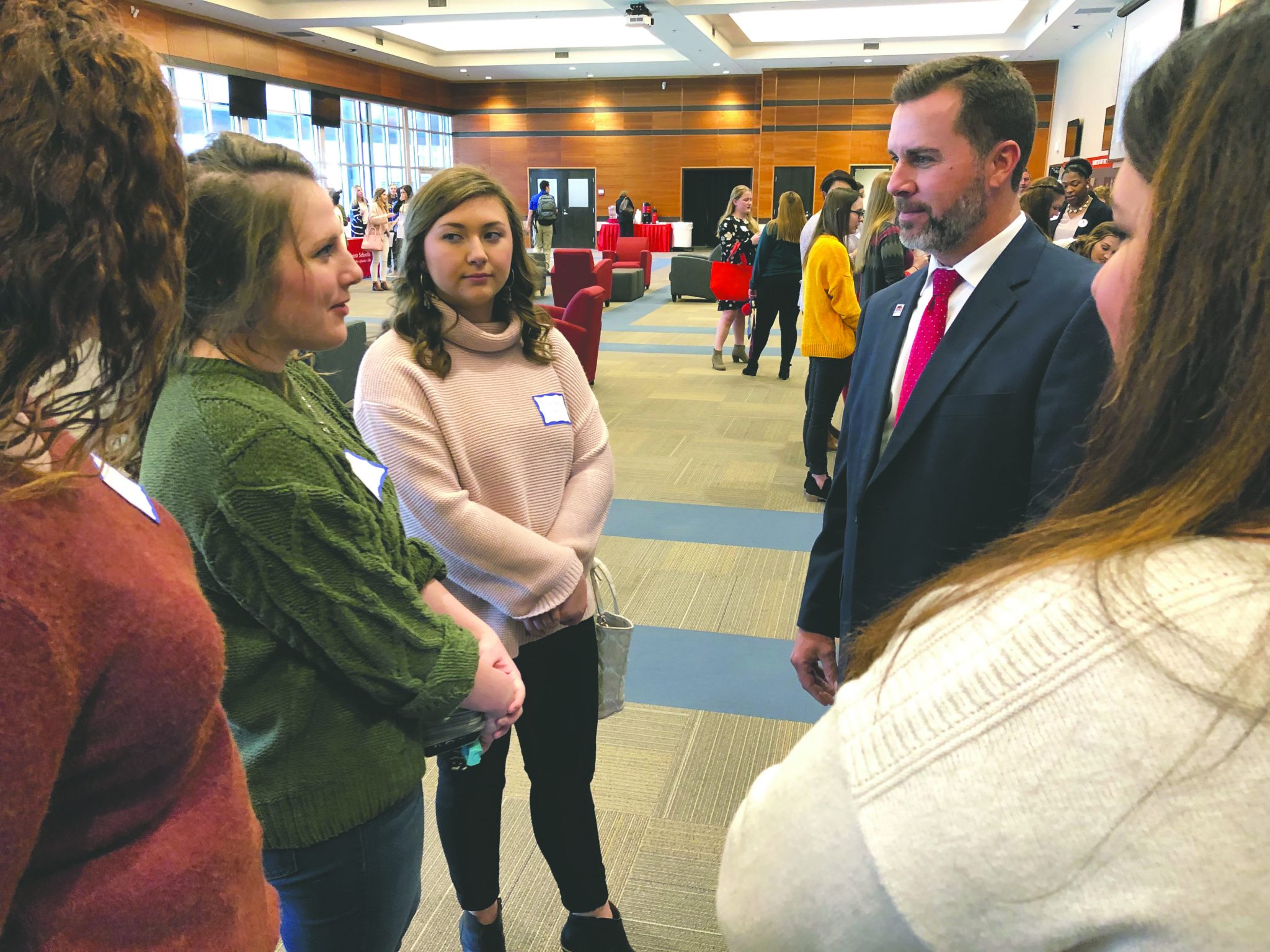 Lakeside principal, others talk to potential teachers
Lakeside staff members were in Ruston Thursday, January 10 representing the Webster Parish School District in efforts to attract a new batch of young teachers to the parish.
Staff members joined school districts from across the state at Louisiana Tech's Mid-year Teacher Recruitment Event. More than 100 upcoming education majors were in attendance. The group included juniors seeking student teaching opportunities as well as seniors who will graduate in May and need employment this fall.
Britney Kelley, a Baton Rouge native who