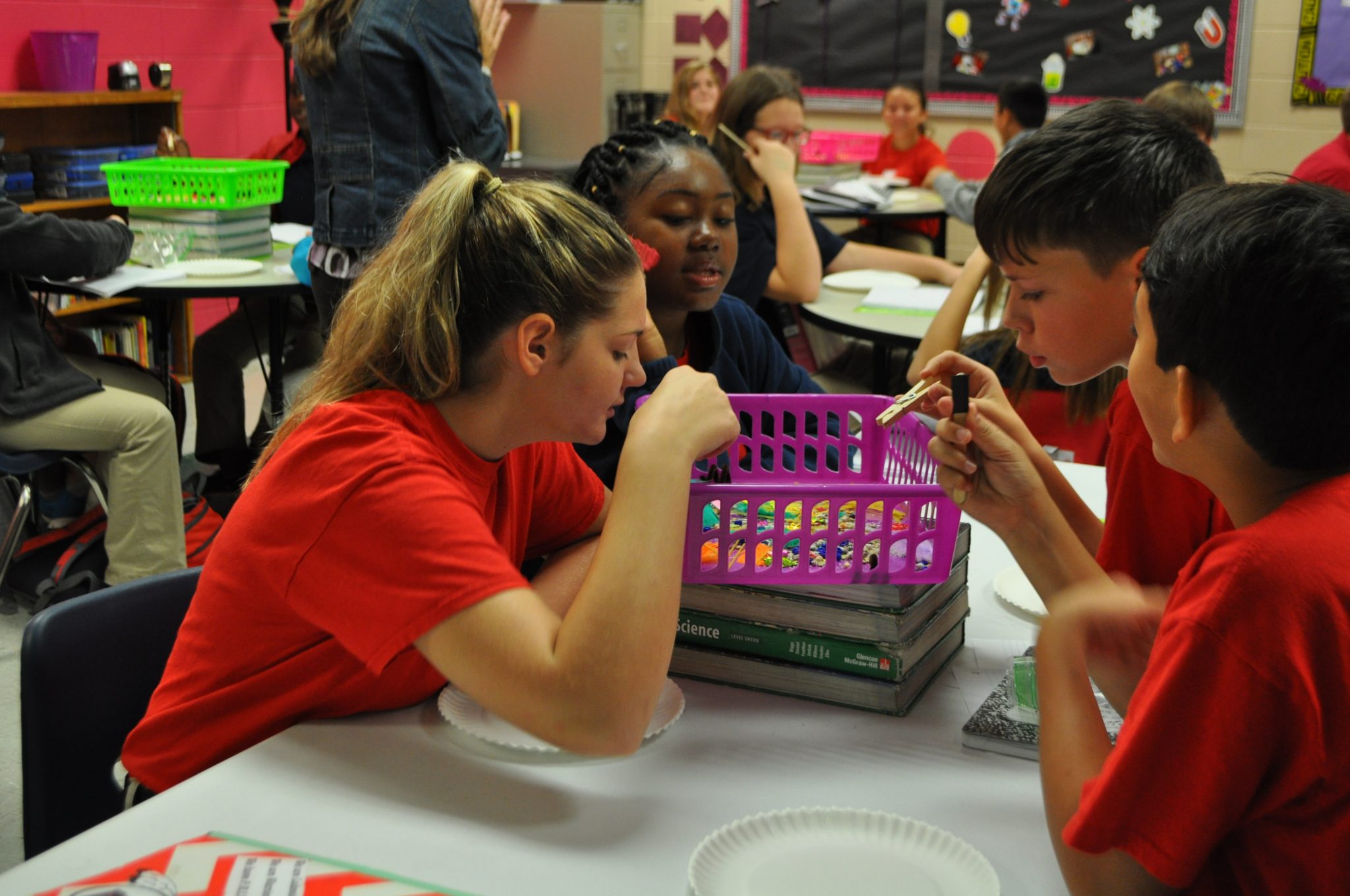 Teachers are looking for innovative ways to teach science now that the new state science standards have been implemented.
Angela Glasscock, a seventh grade science teacher at Lakeside Jr./Sr. High School, said everything she does teaches students the concepts they will need to know for state testing. While they complete worksheets and take notes with pencil and paper, she incorporates activities that gives them hands-on learning.
Glasscock and the students created a data wall using decorated clothespins for class averages each week.
"To get students excited about science, you have to give them stuff to do with it," she said, adding she created a wall with photos of their first activity. "Those pictures are from our first activity we did, and they got to see if there was a correlation between the amount of rock salt and ice and if something happened with the temperature. They had a lot of fun with it."
On the state testing, students will have to be able to analyze data, she said, and the activities help them not only grasp the concepts but the vocabulary and science "jargon" they will have to know on the tests. Students have to answer questions and analyze the data after each activity.
The new standards focus on more depth and teaching students how to develop and apply the knowledge in new situations, according to the Louisiana Department of Education.
The standards are guides for what students must know in basic science, physical science, physics, biology, chemistry and earth science by the end of each grade. The idea is to prepare students for science and technology jobs.
Before, the standards focused on acquiring content; now it's about applying that knowledge not only in science but across core subjects English Language Arts and Mathematics, according to the standards.
It pairs science and engineering, such asking questions (science) and defining problems (engineering), LDOE officials said.
"Louisiana's students deserve standards based on the latest scientific research and knowledge," State Superintendent John White said. "In developing Louisiana student standards for science, educators have set ambitious expectations for students who soon will be the leaders of our state and its economy."
Glasscock said she is building her curriculum right now with the new standards.
"I'm having to pull from all branches of science," she said. "Used to, when I would teach, I knew exactly what I was doing next, but now my planning doesn't go as far out."
Some of the activities she will have students participate in will be geared toward the standards, such as looking at a cell under a microscope and analyzing the data from what they see.
They will also conduct experiments with radish seeds, she said.