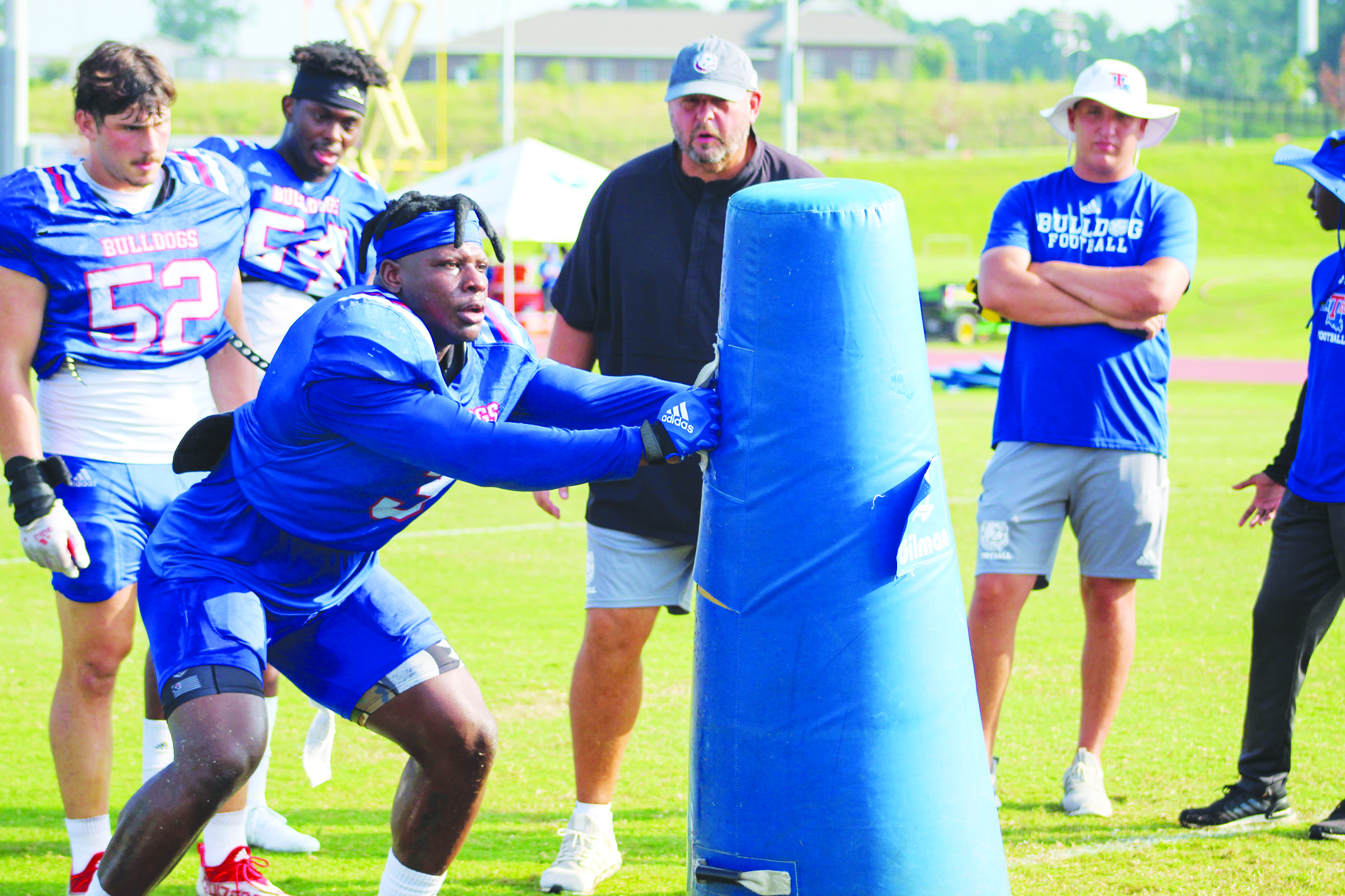 Louisiana Tech senior linebacker Trey Baldwin and graduate running back Marcus Williams Jr. have been named to the 2021-22 NFLPA Collegiate Bowl Preseason Big Board it was announced on Friday.
This January, the NFL Players Association will produce the 10th annual NFLPA Collegiate Bowl game at the historic Rose Bowl Stadium in Pasadena, Califo
Since 2011, the NFLPA Bowl has provided senior NFL prospects with an exceptional platform to showcase their talents to all 32 NFL teams as well as a one-of-a-kind experience that educates participants about the business of football.
In the past two years alone, 87 NFLPA Bowl participants have been invited to the NFL Combine and 58 were drafted by NFL clubs.
Baldwin has also been named to the Rotary Lombardi Award Watch List along with the 2021 Conference USA Preseason Watch List.
He was named second team all-C-USA and earned a spot on the Phil Steele All-Conference USA third team in 2020. The Orange, Texas, native finished the 2020 season second on the team with 85 total tackles, including a team-best 53 solo tackles.
Baldwin posted a career-high 18 tackles, including 14 solo, at UTSA on Oct. 24.
His 18 tackles tied for the 11th most nationally in the season, while his 14 solo tackles ranked second in the nation. He ranked first in C-USA and 11th in the FBS in solo tackles with 5.9 per game and was third in the conference in tackles per game at 9.4.
Baldwin also registered 7.0 tackles for loss, including 1.0 sacks, five pass breakups, one interception and one quarterback hurry during the 2020 campaign.
Williams has been named to both the C-USA Preseason and the 2022 Reese's Senior Bowl watch lists. Williams transferred to Louisiana Tech from App State where he appeared in 42 games and made six starts.
The Rocky Mount, aorth Carolina, native rushed for more than 500 yards in each of his four seasons played (2017-20).
He finished his App State career with 2,216 rushing yards and 14 touchdowns, averaging 5.5 yards per carry, and had six career-games with 100-plus rushing yards.
Williams appeared in eight games with two starts as senior in 2020, registering 503 rushing yards on 68 attempts for three touchdowns.
Louisiana Tech opens the 2021 season at Mississippi Stat at 3 p.m. Saturday. Tech will then open a three-game home stretch against Southeastern on at 6 p.m. Sept. 11 inside Joe Aillet Stadium.