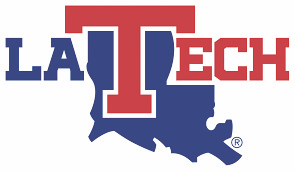 RUSTON — Louisiana Tech Director of Athletics Eric Wood on Wednesday announced changes to the 2022 and 2023 Bulldog football schedules.
The Bulldogs were originally slated to open the 2022 season in Waco against Baylor, but will instead open against the Missouri Tigers in Columbia, Missouri on Sept. 3.
In addition to the season opener against Missouri, Louisiana Tech's non-conference schedule includes Stephen F. Austin (Home, Sept. 10), Clemson (Road, Sept. 17) and South Alabama (Road, Sept. 24).
"We want to do everything we can to schedule six home games every year moving forward," Wood said. "Our philosophy will be to schedule one Power Five, two Group of Fives and one FCS each year. We realize that next year we will only have five home games, but we will have six starting in 2023.
"Our plan is to try to make that the standard every season providing our fans an opportunity to watch the Bulldogs in The Joe."
The entire three-game series with Baylor has been cancelled.
Tech was supposed to open the 2020 season in Waco, but the game was canceled due to COVID-1919 issues within the Bulldogs' program.
The remaining two games on the contract included the 2022 opener and a 2023 home date against the Bears. Tech is looking for a replacement home game for the 2023 home date.
LA Tech's 2023 non-conference schedule currently includes SMU (Road, Sept. 2), Northwestern State (Home, Sept. 9) and Nebraska (Road, Sept. 23).