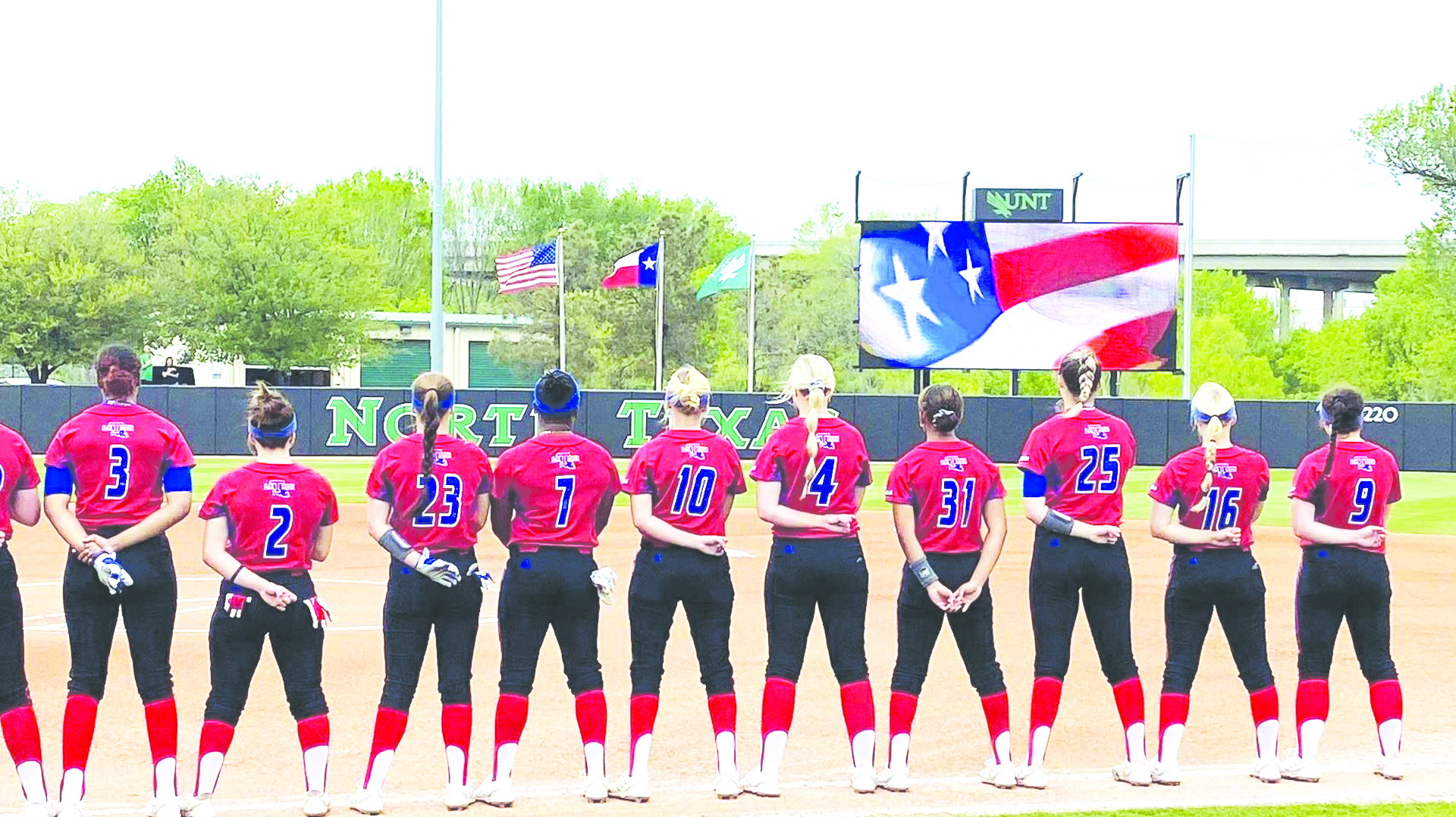 DENTON, Texas — With the tying run on second and the winning run on first, Louisiana Tech sophomore Emma Hutchinson induced a fly ball out to seal the Lady Techsters series-clinching 6-5 win over North Texas Saturday afternoon at Lovelace Stadium.
Tech (29-16, 9-6 C-USA) handed North Texas (26-10, 13-5) its first conference series loss since the 2019 season and its first home conference series loss since 2018.
"This was a big series as coming into the weekend North Texas sat at the top of the C-USA standings," said Tech coach Josh Taylor. "They have been very tough at home for a while now, and it was fantastic how our girls competed.
"Our offense was able to string together quality at bats and score runs early in our wins. This allowed our pitchers to settle into their outings and throw quality pitches. I am proud of this team's passion. I am proud of this team's heart and proud of this team's fight."
Saturday's win didn't come without some stressful pitches.
After building a 6-0 lead through three innings, Tech withstood a five-run sixth inning by the Mean Green as Hutchinson came on in relief for Audrey Pickett and closed the door for the second straight day.
"I was pumped to have the opportunity to slam the door and just went out with a mentality that I wasn't going to lose this game," said Hutchinson. "I wasn't going to let them take this series from us. I wasn't trying to do too much; just doing what I do and pounding the zone, getting fly balls and pop ups to letting my defense work behind me."
Tech, which lost the opener 8-2 on Thursday night before bouncing back to win 9-3 on Friday, won for the eighth time in the last nine games and did it in impressive fashion.