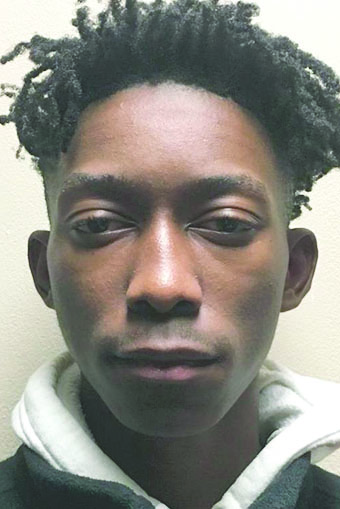 Joshua Lewis will spend the rest of his life in prison, convicted of killing his classmate, and former North Webster High School student, Jaylon Thomas in 2017.
The sentence was handed down in Webster Parish District Court Monday, according to court documents. Lewis, 18, of Cotton Valley was found guilty in January in the second degree murder of Thomas.
During sentencing, Thomas' mother and younger brother testified. Lewis refused to make a statement. He was later sentenced to life in prison with the ability for parole.
Thomas was murdered in November of 2017 in Springhill. His body was found in the parking lot of a local church. The shooting stemmed from a disagreement between friends of Thomas and Lewis over a girl. The victim was on his lunch break from his job at Sonic when the murder occurred.
During the trial, Assistant District Attorney Hugo Holland submitted into evidence a recorded interview with police, and provided jurors with a transcript.
Lewis admitted to shooting Thomas in the interview. The defense called no witnesses and submitted no evidence.
Lewis' codefendant, Keshawn Johnson was back in court as well. His status conference has been rescheduled for June 24, and trial for July 8. His trial had been set for April 22.