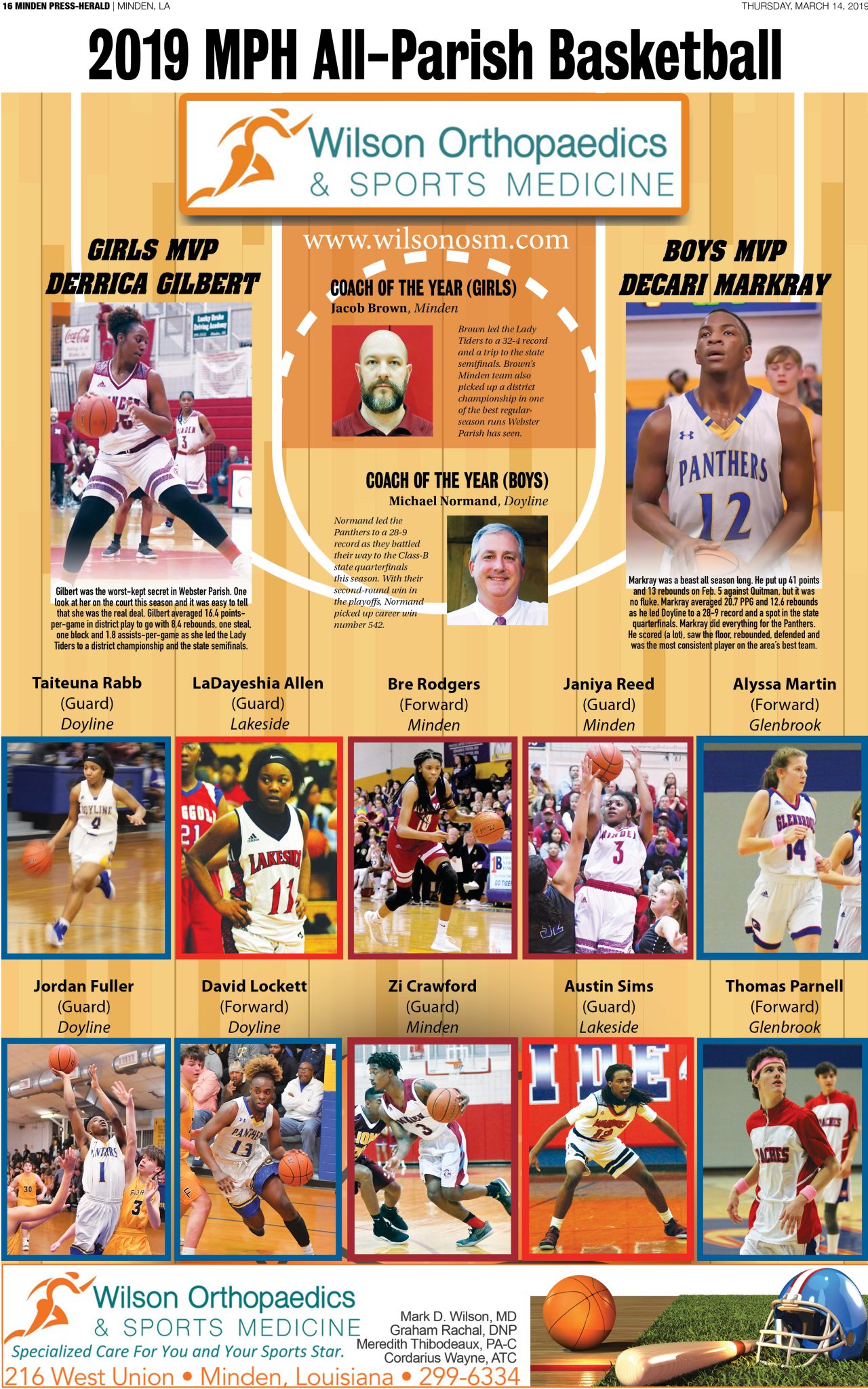 The 2019 Wilson Orthopaedics/Minden Press-Herald All-Parish Basketball Team has been announced.
The two Most Valuable Players were Derrica Gilbert (Minden High) and Decari Markray (Doyline)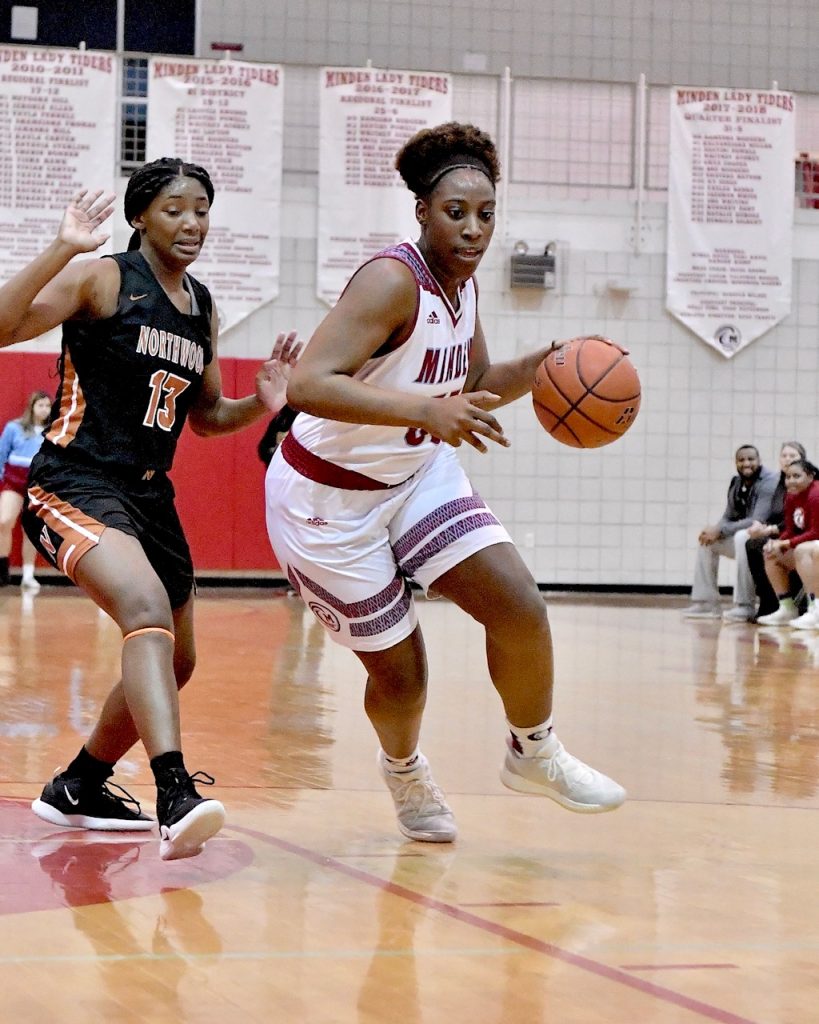 Gilbert was the worst-kept secret in Webster Parish. One look at her on the court this season and it was easy to tell that she was the real deal. She averaged 16.4 points-per-game in district play to go with 8.4 rebounds, one steal, one block and 1.8 assists-per-game as she led the Lady Tiders to a district championship and the state semifinals.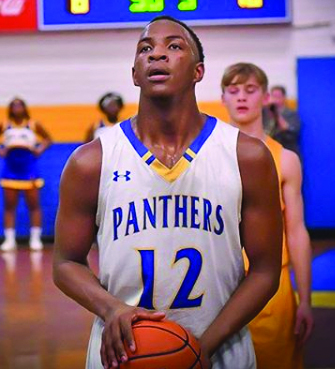 Markray was a beast all season long. He put up 41 points and 13 rebounds on Feb. 5 against Quitman, but it was no fluke. Markray averaged 20.7 points-per-game and 12.6 rebounds as he led Doyline to a 28-9 record and a spot in the state quarterfinals. Markray did everything for the Panthers. He scored (a lot), saw the floor, rebounded, defended and was the most consistent player on the area's best team.
The coaches of the year were Jacob Brown (Minden) and Michael Normand (Doyline).
Brown led the Lady Tiders to a 32-4 record and a trip to the state semifinals. Brown's Minden team also picked up a district championship in one of the best regular-season runs Webster Parish has seen.
Normand led the Panthers to a 28-9 record as they battled their way to the Class-B state quarterfinals this season. With their second-round win in the playoffs, Normand picked up career win number 542.
The 2019 All-Parish Girls Team:
Taiteuna Rabb – Guard – Doyline
LaDayeshia Allen – Guard – Lakeside
Bre Rodgers – Forward – Minden
Janiya Reed – Guard – Minden
Alyssa Martin – Forward – Glenbrook
The 2019 All-Parish Boys Team:
Jordan Fuller – Guard – Doyline
David Lockett – Forward – Doyline
Zi Crawford – Guard – Minden
Austin Sims – Guard – Lakeside
Thomas Parnell – Forward – Glenbrook