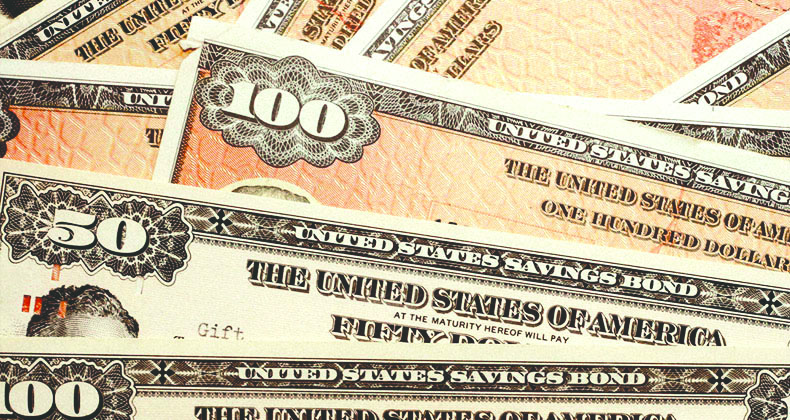 Those old enough to remember may recall savings bonds being purchased to help finance World War II.
Others may know of savings bonds their grandparents bought for them many years ago. There are some cases, however, where the bonds were either lost at some point or simply forgotten about.
Without the specific information needed to claim the bonds, such as serial numbers or when they were issued, they can't be cashed. Even worse, U.S. Treasury Department won't disclose that information.
Things sometimes get misplaced. We are talking decades here. If those bonds were lost, how are people expected to remember such detailed information?
All told, the Treasury has $25 billion in savings bonds that are either gaining interest or have matured over time. One U.S. senator from Louisiana is determined to make sure residents have access to those earnings.
Republican John Kennedy said Louisiana residents make up $337 million of the savings bonds being held by the Treasury. He's backing legislation, the Unclaimed Savings Bond Act of 2019, to help people get that money in their hands.
"This money — much of it generated through the financial sacrifice of the 'Greatest Generation' — shouldn't sit in the U.S. Treasury," Kennedy wrote in a guest column for The Advocate. "It should be given to the families who are entitled to it."
This type of crusade isn't new for Kennedy. Before his move to the Senate, he served as Louisiana's treasurer for 17 years. During that time, he said 600,000 people statewide got more than $400 million in unclaimed property.
Kennedy said states do a good job of making sure money gets back to its rightful owners. Searching for unclaimed property in Louisiana is a cinch. Entering the name of an individual or business online is usually all that is needed to bring up a searchable database.
Unclaimed property amounts can vary. Most get small amounts of money, while others' lives can be forever changed. Kennedy mentioned savings bonds purchased in the 1940s by the Segal sisters of Missouri that grew over time to be worth more than $670,000.
If Kennedy gets his way, records of the more than $300 million in stashed-away bonds would go to Unclaimed Property programs.
The Treasury has held on to these savings bonds for too long. Louisiana residents should be free to access the money generated from them.
Online: https://www.americanpress.com