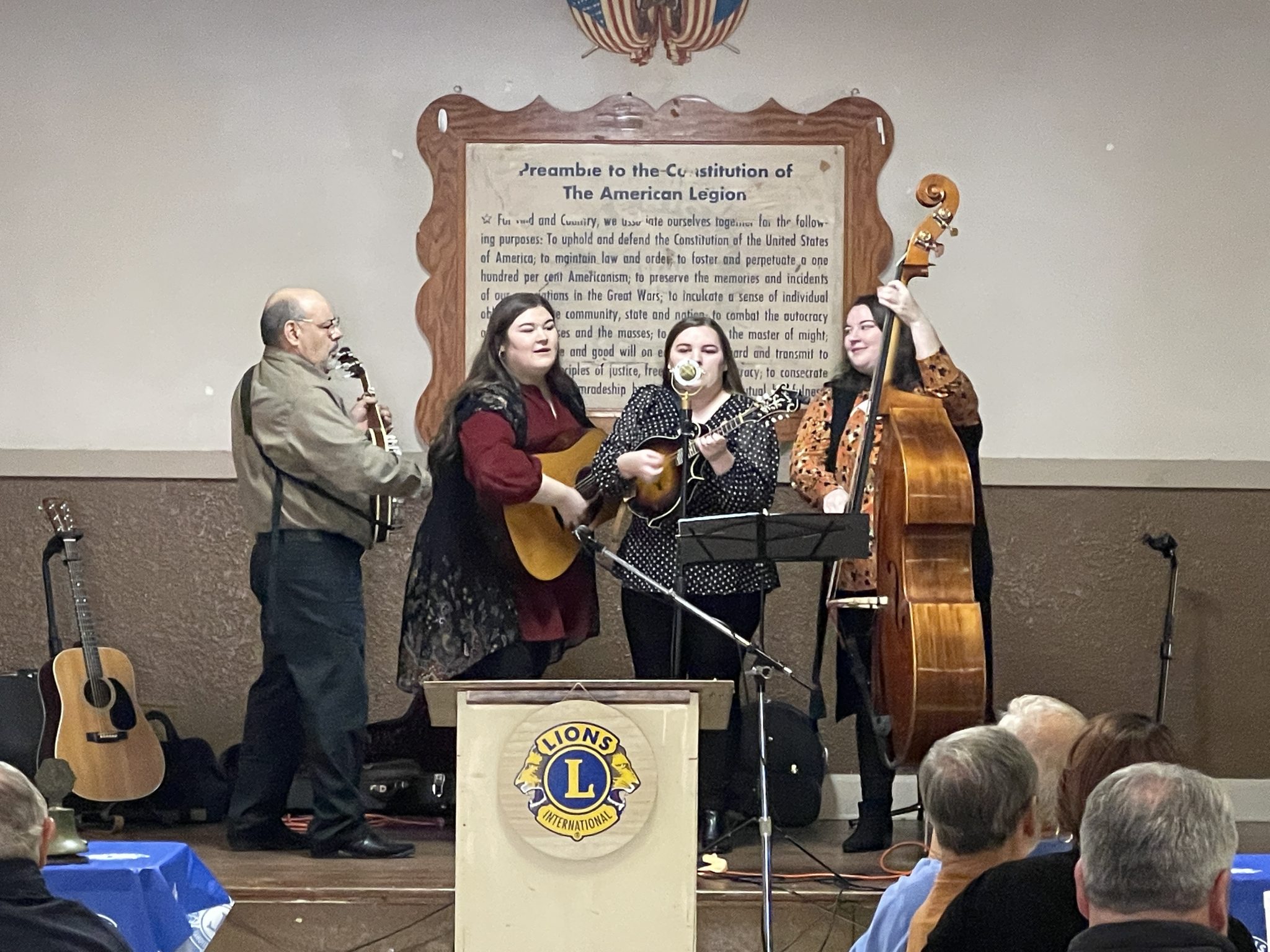 Thursday Afternoon the Noon Minden Lions Club was treated to a live performance from The Cox Family. This musical family originates from Cotton Valley and while the original members may no longer be manning the instruments, their legacy is carried on by a new generation of the Cox Family.
Introducing them to his fellow Lions was Tracey Campbell, saying of the last original member Sidney Cox, "One of them shares three grammy awards and has written songs with Garth Brooks, and written songs that have been recorded by Alan Jackson, Aaron Lewis, and Reba McIntyre. They also performed in one of my all time favorite movies, O' Brother, "Where Art Thou?"
"Today's Cox Family looks a little bit different than the Cox Family that I remember as a kid growing up in Springhill. Mr. Willard has gone on to his heavenly reward, and the microphones and instruments that Susanne and Evelynn and Lynn once held are now held by Lydia, Sarah, and Anna," said Campbell, speaking about Sidney's daughters.
"Although the family composition is different, that trademark sound of southern gospel bluegrass and country music, that hasn't changed."