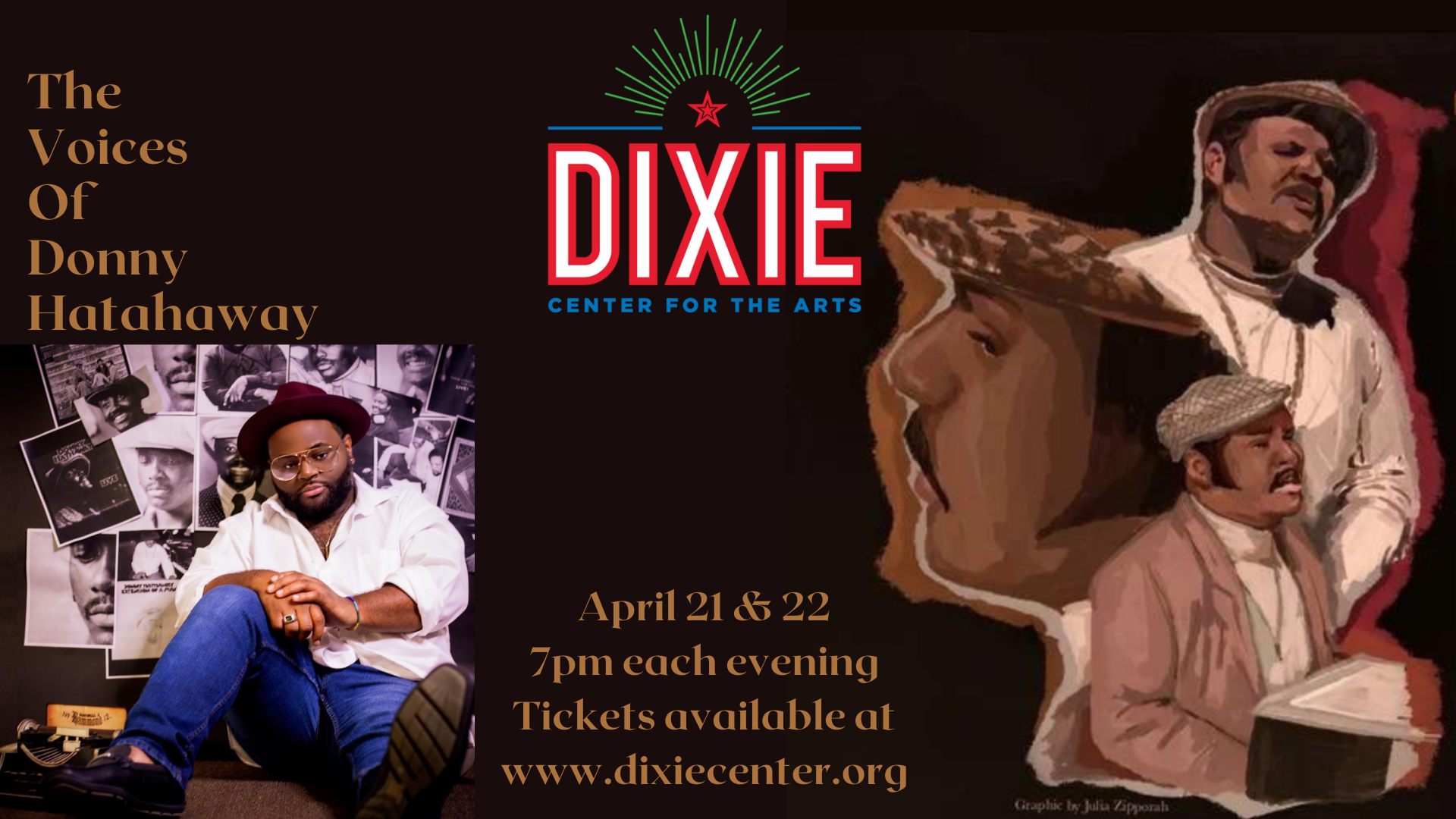 The Dixie Center for the Arts in Ruston, Louisiana will host a production of Voices of Donny Hathaway April 21-22, 2023. The play follows the soul legend on the final night of his life.
Some subject matter may not be suitable for all audiences.
Written By: Robert King Jr.
Directed By: Pamela Miller
Robert King's production has had numerous successful runs in Texas theatres as well as St. James Live and Encore Film and Music Stages in Atlanta, GA. The play features the dynamic and timeless music of Donny Hathaway, a gifted musician of the 70's whose life ended tragically at the age 35. King, the playwright, and actor, stars as the title role of Donny Hathaway, and Pamela Miller, the director, co-stars as Pamela Robinson. In the show, Pamela asks Donny what songs he would perform if he knew that he had one last time to perform. Together, they take us on a soulful journey through music and time as we relive January 13, 1979, at the Essex House Hotel in New York City.
WHO WAS DONNY HATHWAY?
By the mid-1970s, Hathaway established himself as one of the most in-demand producers on the planet and worked with artists such as Roberta Flack, Aretha Franklin, and Carla Thomas. He recorded his last pop hit, a duet with Roberta Flack, "The Closer I Get To You", in 1978. Hathaway was diagnosed with paranoid schizophrenia at the peak of his career. In 1973, Donny Hathaway won the Grammy Award for "Where Is the Love", his 1972 duet with Roberta Flack. He is ranked #49 on Rolling Stone's list of the "100 Greatest Singers Of All Time". He died in 1979 after jumping from a 15th-floor window of the Essex House Hotel in New York City. Hathaway was only 33 years old at the time of his death.
The play is being performed with the blessing of Hathaway's daughter Donnita.
Tickets are available at www.dixiecenter.org
The Dixie Center for the Arts is a 501(c)(3) nonprofit organization and restored historic theater in Ruston, LA that also serves as a rental venue. Our mission is "To be the home and heart of the arts in North Central Louisiana. For more information about the Dixie Center please visit our website at www.dixiecenter.org
Dixie Center For The Arts
212 N. Vienna
Ruston, La 71270
318-255-1450