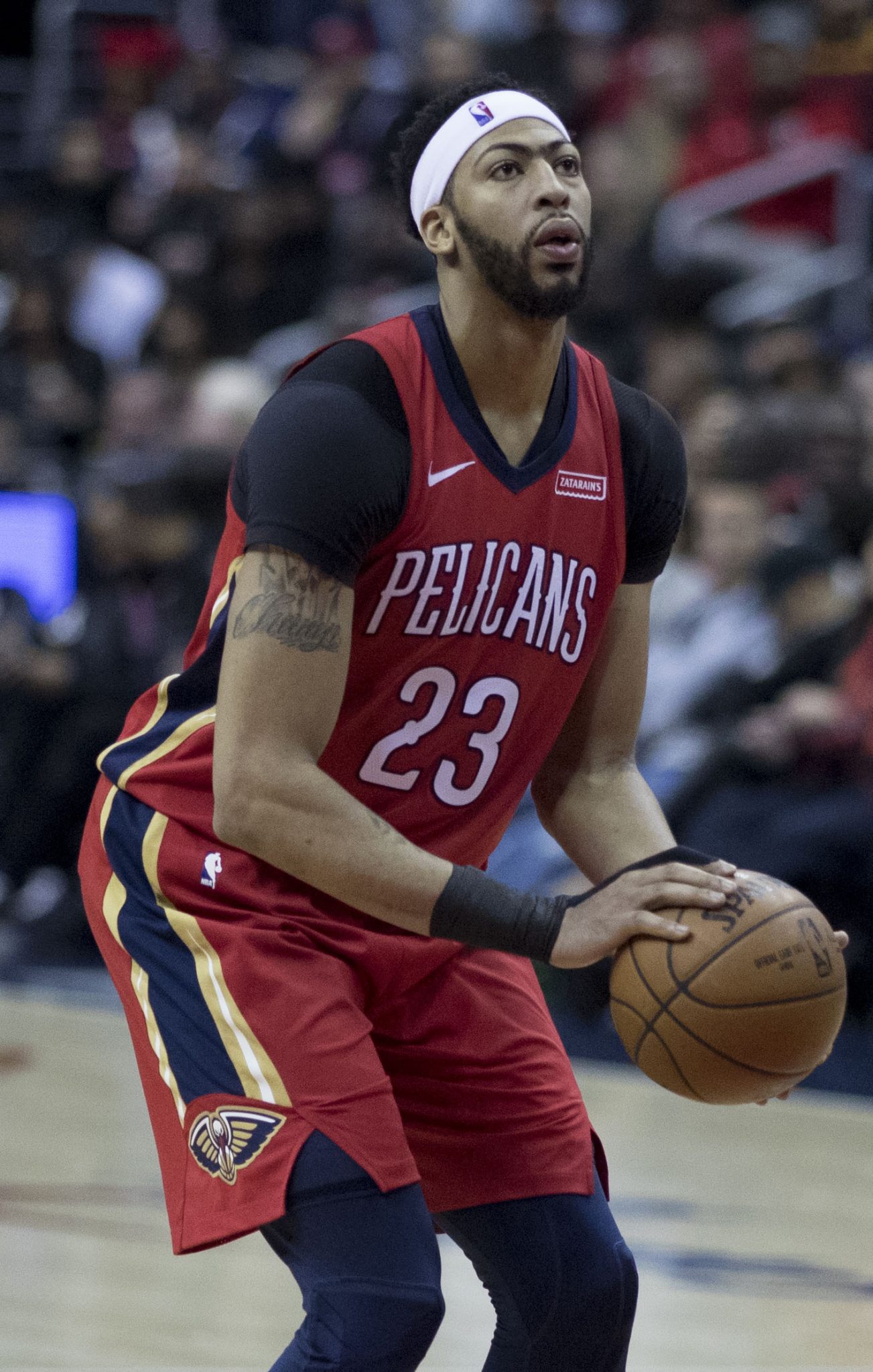 The NBA tips off this week, and I couldn't be happier. The offseason is becoming more and more important, but there's nothing like having football, basketball, baseball and soccer all going on at the same time.
I'll be breaking down my favorite teams and players the next few weeks to get you as excited as I am about the season. I have to start with my beloved Pelicans. If you read my columns on Designated Writers dating back to last season, you will see that I correctly predicted the Pellies would get better after Boogie got hurt, as well as that New Orleans would breeze by Portland in the playoffs. I don't know much, but I know my Pels.
If you listen to podcasts or watch ESPN with any regularity, you have heard the myth surrounding Anthony Davis: that New Orleans has done a historically bad job building around the once-in-a-lifetime talent. This narrative is false.
The Pelicans have been in a dramatic merry-go-round since Chris Paul took us deep in the playoffs back when the Rick Flair "WOOO" would sound every time CP3 made a basket in the Smoothie King Center. Paul wanted out of New Orleans, so the Pelicans traded him to the Clippers.
New Orleans received Eric Gordon, Al Farouq-Aminu, and Minnesota's 2012 unprotected first round pick. At the time, people laughed at New Orleans and thought we had gotten robbed.
The pick turned into Anthony Davis, quite arguably the best player in the NBA today.
Without going into why Davis is so good, let's break the myth that New Orleans did such a bad job surrounding Davis with talent.
The Pelicans drafted Davis and surrounded him with a few key players they believed could develop alongside him and contend: Eric Gordon, Jrue Holiday, Tyreke Evans, and Ryan Anderson.
While it's true that all of those players didn't necessarily pan out for them while playing for the Pelicans, you can't just reduce the whole situation down to how the Pelicans' front office built the team.
They acquired talent and, more often than not, made the right decision. The problem was that they faced pressure from the media and from outside their offices, then succumbed to that pressure by being reactionary, impatient, and ultimately had to keep hitting the reset button every year.
Gordon has gone on to be the best sixth man in the game. Evans just signed with Indiana after putting up a 20-4-4 year for Memphis. Holiday is one of the best two-way guards in the league and, thankfully, is still in New Orleans (though many in the media scoffed at his five year, $126 million contract a few years ago). Anderson stinks, but he is just an older version of current Pelicans forward Nicola Mirotic.
New Orleans regrouped and went all in again, this time trading Buddy Hield and draft picks for Demarcus Cousins. Boogie was great for New Orleans last year, but tore his Achilles and finished all of 2018 in a boot.
Don't tell me New Orleans has been so bad to Davis that he deserves to leave the franchise for malpractice. If he wants to leave, fine, he's under contract for a few more years and he can do whatever he wants. But New Orleans has done what they can to build a contender. They have done all this while going through changing owners as well.
This season is the year we get to see what Davis is made of.
He was unbelievable last season, averaging 28 points on .534 percent shooting with 11 rebounds, 2.6 blocks and only turns the ball over two times a game. His eFG% was .552 and he played in 75 games each of the past two seasons. The idea that he is injury-prone is overdone. He's simply been resting himself for the prime of his career.
New Orleans lost Rajon Rondo, and that was a blow. Rondo played great for the Pelicans last year, but just like Boogie turned the ball over five times a game and clogged the paint, Rondo had his flaws and could be addition by subtraction by losing him.
New Orleans signed Julius Randle for nine million dollars per year and still have Mirotic. The frontcourt gets thin after that, but if Davis, Mirotic and Randle stay healthy, we won't have to watch too many Solomon Hill air-balls this season.
They also signed Elfrid Payton from Phoenix. He's not an all-star, but he is a serviceable guard and not a huge drop-off from Rondo's production on offense. Payton is an above-average defender with a good assist-to-turnover ratio.
Holiday is a special player. He absolutely locked down Damian Lillard in the playoffs last season. He is still too indecisive with the ball at times, preferring to pull up for a mid-range jumper instead of going to finish at the basket. He is at his best on offense when he punishes defenders with his ball-handling and finishing. His jumper should be a last-ditch option. Not that he can't shoot, he's just that good going at the rim.
Davis alone is enough to get you to the playoffs. Holiday's defense is elite. The Pelicans need to continue building on their identity and go back to where they left off last season.
After the Boogie injury, the Pelicans started playing at a league-high pace. After misses or makes, New Orleans was pushing the ball up the court. Davis often found himself as the trailer, and started hitting pull-up three pointers at a decent clip.
New Orleans won't win the title this season, but they have an identity, they have defense, and they have the best player in the league with Anthony Davis.
Instead of reacting early, they should allow this team time to grow. They pulled the trigger too early on guys like Gordon and Evans. I think Randle and Payton could both have breakout seasons this year with the Pellies.
Best-case scenario is that everyone stays healthy, and New Orleans becomes one of the most fun, high-flying fast-paced teams in the league. Davis wins MVP, the Pels win 56 games, and get knocked out in six games by the Warriors in the playoffs. That's one game better than last season, when the Dubs beat us in five. I'll take it.