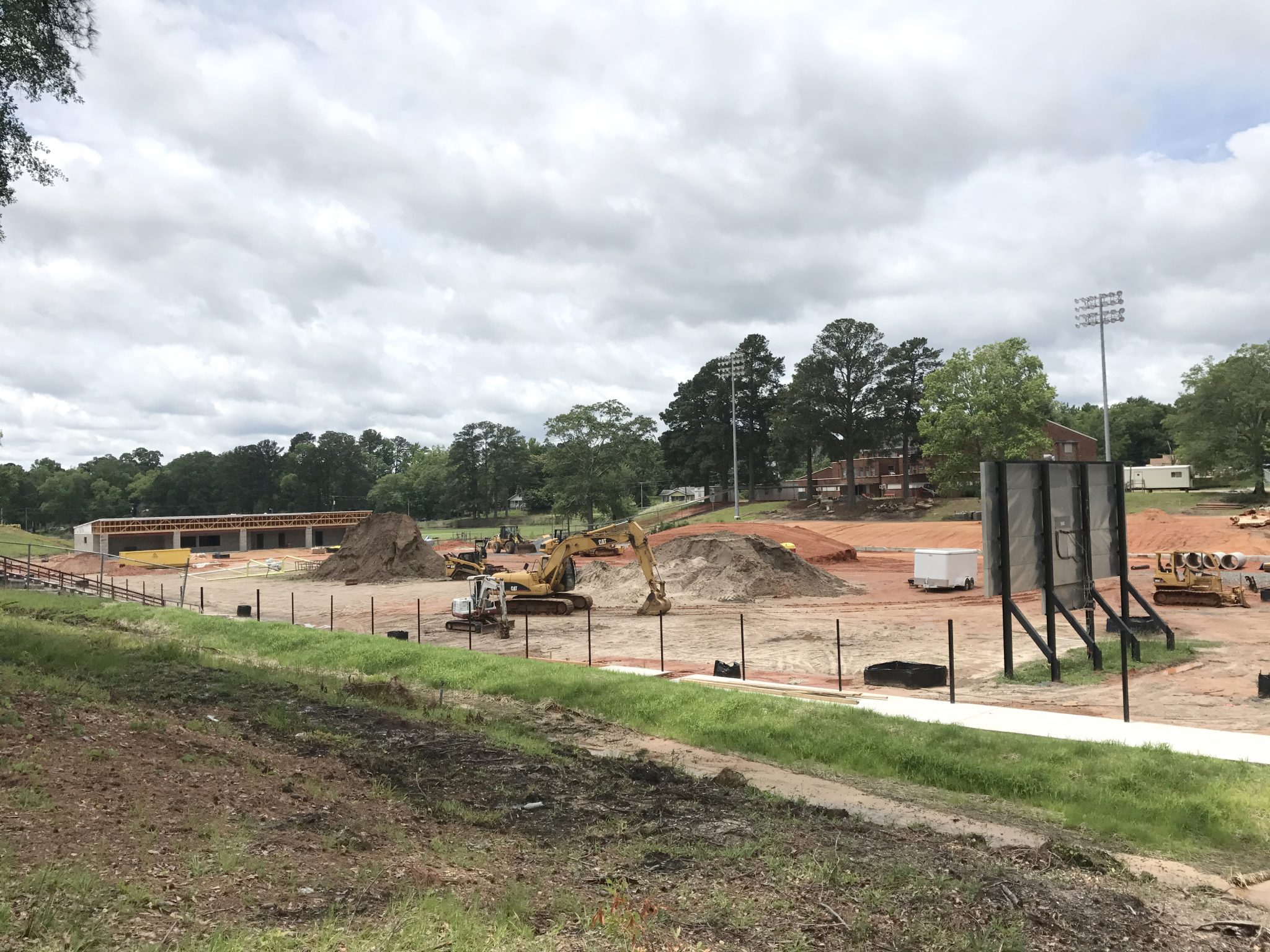 Construction on Minden High's new home grandstand is running smoothly.
Crews began working to tear down the dilapidated home stands at the conclusion of the 2016 season and have hit no snags, with Minden Athletic Director Todd Patterson saying the finished product will be ready for the Tide's home opener Sept. 1 against Haughton.
"It's all still looking good," Patterson said. "The big thing they're working on right now is the ditch. Not many people understand what an undertaking that is. They are almost through concreting it, and once they get done they will be able to start doing field work."
Patterson said the home grandstands themselves cannot be constructed until the ditch work is completed, adding the builders will have to drill more than 40 holes in the ground to begin the process of building up the grandstands.
"It will probably be late June before they start going up," Patterson said. "But we're within a few days of our target and they're working hard, piecing it together."
The old home grandstands were condemned following extreme flooding in March 2016 and Minden played last football season using the away bleachers as a temporary home side.