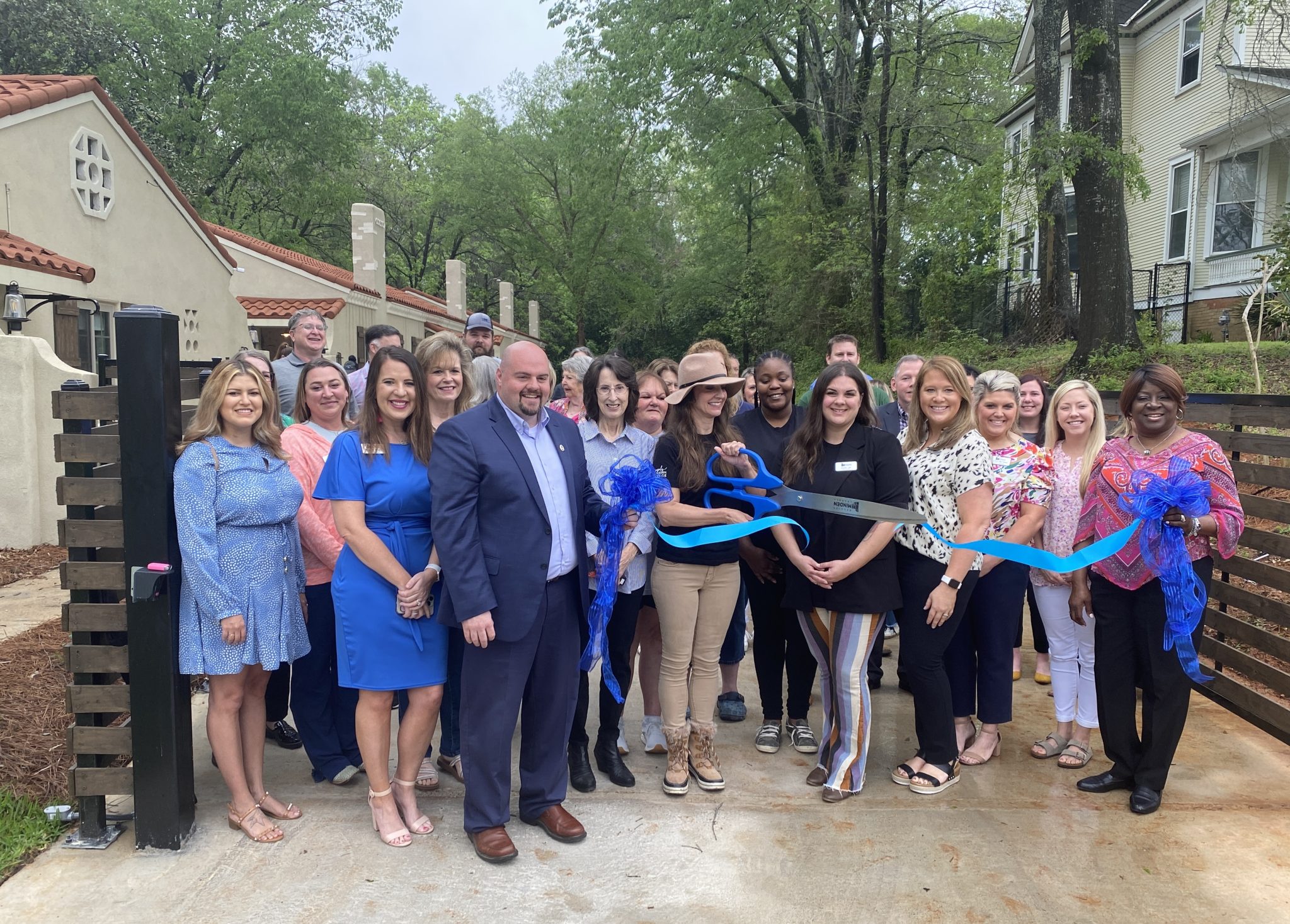 The Villas at Spanish Court held grand tours of the property during their S'mores n More event on March 25, and they had their grand opening on April 3.
The Villas, which are located at 224 W Union Street, were originally built in 1931, and they were occupied until somewhere around the early 1980s. They had fallen into desperate disrepair until Sara McDaniel of Simply Southern Cottage decided to take them on and rehabilitate them. After over a year of hard work and persistence, the Villas are finally open for use again as short term rentals.
During 2022, the Villas were a featured project house that appeared in every issue of American Farmhouse Style magazine and Cottages & Bungalows magazine. As a result, people are coming from all over the United States to see the finished project, stay in a villa, and see the rest of Minden.
"We've had people come from Colorado, Massachusetts, Montana, Texas, California, Arkansas," said McDaniel. "It's been great."
People are already making arrangements to book the entire property for family reunions or retreats.
Each villa is decorated with its own unique yet stylish theme, and many of the architectural features were saved or replicated, so they retain a sense of the 1930s style.
On the weekend of March 25, a Simply Southern Saturday was held in downtown Minden to celebrate, and McDaniel offered ticketed tours of the property for the many people who had been greatly anticipating seeing the insides.
"We had about 400 people come through [to tour villas]," said McDaniel. "The furthest was from Houston. It's people that have watched the restoration process and wanted to come see it. I'm just so grateful people want to come see it."
The proceeds from these events were donated to Teen Challenge and the 2024 St. Jude Auction.
At the grand opening, Stephanie Barnette of the Greater Minden Chamber said, "We're so excited to be here with Sara today. At our gala this past week, she was honored as our first Spirit of Hospitality award winner. We cannot think of anyone more deserving right now. You are putting your heart and soul into this community, and putting it out for the world to see, and we appreciate everything you're doing."
Mayor Nick Cox said, "I was one of the first people who walked in here and told her she was nuts. This is a testament that she can pull off anything." To see more of the Villas or to book a stay, go to https://mindenstays.com/the-villas-at-spanish-court-minden-la.