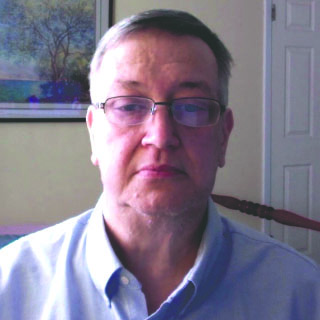 Editor's Note: This is the conclusion of part of John Agan's article about Gene Austin.
With his new contract signed, Gene received his first royalty check under the new agreement for sales of his previous recordings. That payment shows just how much of a moneymaker Austin had been for Victor records. The check was for $96,000. Gene decided it was time to go back to Minden and in his own words, "preen himself before the home folks." His return was greeted by a large crowd and a reception at the depot for the local boy who had become a star. The Minden Lions Club sent local jeweler Luke Garland to Shreveport to purchase a special silver service set, since they had decided that none in Minden was suitable as a gift for a star of Austin's stature. While Gene was in town, the new Brownie (later the Rex) Theater opened downtown and Austin performed a show on the opening night of the theater. Austin went to his parents' home and had an interesting encounter while looking over horses in the barn with his stepfather. Gene related this story in the Saturday Evening Post article: "Old Jim Austin the music hater said, 'Gene, I hear tell that these here people that sings makes as much jack as a hunnerd, hunnerd 'n' fifty dollars a week. I figger that's all newspaper talk, It is, ain't it?' 'Sometimes it is,' said Gene, pulling the $96,000 check from his pocket, 'and sometimes it ain't. This is what I got for about three months of singin'. Old Jim Austin's eyes popped out of his head when he read the figure on the check. He was about to say something when Gene's mother called from the kitchen door. Some folks had dropped in and wanted to see him and wanted him to sing a few songs for them. Gene went in and greeted the people and sat down at the old square piano and began singing. Suddenly he sensed an alien presence in the room. Out of the corner of his eye he saw Old Jim Austin, head cocked to one side, forefinger alongside his nose, listening intently. 'I think,' says Gene, 'that his head was bobbin' to the beat; just a trifle, mind you, but bobbin' just the same.'"
Gene used this time back home to buy a comfortable home for his family and to visit with old friends. Even as his success grew in the next few years, he continued to make periodic visits to Minden. The Webster Sentinel of October 18, 1928, carried the following news item: "Gene Austin and Mrs. Austin arrived in Minden from New York, making the trip all the way to Monroe on his yacht. Gene will be here a few days and then will leave on a concert tour. Friends are glad to see him." As his career waned during the 1930s, Austin made several visits to Minden with his traveling tent shows. He also continued to visit old friends and many local residents recall hearing Austin sing and play in the living rooms and parlors of homes during those visits.
Upon returning to New York after his first trip back home, Gene began a recording session in the fall of 1927 that would produce the record that made him an international star. Interestingly, that song, "My Blue Heaven," was not one of the songs Victor had on the list of songs for the album. The song had been written around 1920 by George Whiting and Walter Donaldson but had never even been copyrighted. Gene liked the tune and carried it to the recording session. He put it last on the day's agenda and the session ran long — the orchestra left when the company's official slate of songs had been recorded. Austin persuaded one cello player to remain and he recruited a song plugger to play the piano and an agent to provide bird calls. Those four men then made a recording that became the first ever to sell 1 million copies. The September 1927 version of "My Blue Heaven" became a landmark in recording history. Gene Austin eventually sold more than 12 million copies of "My Blue Heaven" and recorded 14 different versions of the song. No song would even reach 1 million in sales again until Glenn Miller recorded "Chattanooga Choo Choo" in 1941.
Austin's recording remains the largest selling non-holiday song before the rock and roll era, surpassed only by Bing Crosby's 1942 version of "White Christmas." "My Blue Heaven" created a sensation across the country. The author of the Saturday
Evening Post article recalled Austin's visit to Denver promoting that song. He remembered the entire downtown block around the record store where Austin was to appear being blocked to traffic for an hour before Gene arrived and the streets being decorated with banners bearing his name in letters four feet high. The royalties from that song dwarfed any ever received by a recording artist and enabled Austin to live a fabulous lifestyle. At the peak of his popularity from this song, Austin owned 6 cars, the 75-foot yacht named "My Blue Heaven," that was mentioned in the Minden newspaper, and a mansion on the coast of New Jersey. However, it also was a climax to his career.
Several factors intervened and caused Austin's career to begin a decline. He spent the remaining 4 decades of his life attempting to regain the stature he attained in 1927-28. Failing this, he used the fame rising out of "My Blue Heaven" to support him economically for all of those years. The first factor that caused a decline in Gene's was the onset of the Great Depression. People no longer had the extra money to buy recordings as they had in the Roaring Twenties. Austin's sales of records fell along with the rest of the industry. Eventually he lost his contract with RCA Victor and began singing for other labels, such as Decca. Another factor that prompted a decline in Austin's fortunes was the growth of radio. Austin's unique style of singing in a distinctive tenor voice did not seem to translate well to the new medium. Even though he made several attempts to master the medium, even receiving his own network radio show for a brief period, Gene Austin's efforts as a radio artist were not successful. Perhaps the most important causes of Austin's fall from fame were personal characteristics of the man himself. Austin, like his stepfather, had developed a fondness for drinking, and drinking heavily. During those years of Prohibition this occasionally got him into trouble with the law. He also developed a group of companions that were more than willing to play on the generosity that always seemed to be a part of Gene's nature. He was always willing to help these "friends" even during times when he could no longer support himself, much less an entourage. Just before the Stock Market crashed in 1929, he financed two of these friends in starting a luxury automobile dealership in New York City that proved a complete failure. He also was partner in an automobile dealership here in Minden. One of the other partners was the father of the late country singer David Houston. Another weakness was Austin's fondness for gambling and particularly betting on horse races. He admitted: "I like the race track as much as anything I know." The money earned from singing came easily to the boy raised where earnings came through sweat and pain. Gene seemed to adopt an easy-come, easy-go philosophy. In his later years he lived in Las Vegas and his description of that city exemplified his outlook on money. Austin said, "Vegas is like Fort Knox — Every time you want to make some money you just go into town." These factors combined to make Austin seem to disappear from the national scene by the mid-1930s. In reality, he was busier than ever and continued to make money. He simply could not make enough to finance the lifestyle he had come to enjoy. In next week's Echo, we will see some of the many moneymaking schemes and enterprises Gene Austin became involved with in the last 40 years of his life.
Webster Parish Historian John Agan's column appears Tuesdays in the Minden Press-Herald.