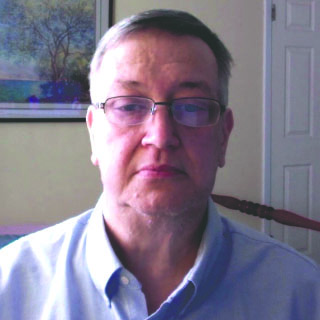 Northwest Louisiana has gained a well-deserved reputation for producing many outstanding performers in the fields of country music and the blues. Artists such as Huddie Ledbetter and the many stars that performed at the Louisiana Hayride have worldwide reputations. However, few people seem to be aware that a man known as the one of the most "popular crooners of the nineteen twenties" who received the first "gold record" ever presented for his 1927 recording of "My Blue Heaven," claimed Minden as home. Gene Austin sold 86 million records for RCA-Victor during the years between 1924 and 1934, and at the time of his death in 1971, had sold more records than any other artist before the rock and roll era. Austin, in public statements and interviews, never hesitated to call this area as home and credited the musical influences of his childhood in Webster Parish as shaping his unique style.
Gene Austin was born Eugene Lucas in Gainesville, Texas on June 24, 1900. Among his ancestors was Sacajawea, the famed Indian guide for the Lewis and Clark expedition, who was Gene's great-great-great-grandmother. His parents divorced when he was three and his mother remarried an itinerant blacksmith named Jim Austin. Gene considered Austin as his father and Jim Austin's opinions and lifestyle had a profound influence on the course of the singer's life. In a 1957 interview with the Saturday Evening Post, Austin provided the following description of Jim Austin and his effect on the child's early years: "My old man was quite a horseshoer in his better days. He worked around the trotting tracks, used to shoe Dan Patch regularly, but he had a hankerin' for that ole whiskey bottle, and the good times didn't last, and we found ourselves in Louisiana, roamin' around the lumber country. The old man shoed the mules at the saw mills and I think you might say we could have qualified as poor folks.
Those wanderings brought the Austin family to the lumber mill town of Yellow Pine, Louisiana, in 1907 or 1908. This thriving community in southern Webster Parish near Lake Bistineau is only a memory today; with the only physical reminder being the historic Yellow Pine Christian Church built in 1902. However, during the first two decades of this century the town had a commercial district, including stores, hotels, and a bank, built around the lumber mill. The Austins moved into an old house that included among its furnishings a beat-up old piano, dating from the Civil War era. Gene Austin began his musical career "fooling around with that piano." Austin explained his first musical training in this way: "There was a little colored gal, used to come around and do some work for us when we could afford it. I knew she used to sneak into the colored church on weekdays and play the little organ they had out there. So one day I told her I'd give her two bits is she'd show me how to play a song called "Hard Times." She did it, and that's the first piece of music I ever learned.
In a few years the family relocated to Minden, a few miles north of Yellow Pine, home of the huge Minden Bodcaw Lumber Mill. The old piano accompanied the family on the move, over the objections of Jim Austin who thought, "Music is jest for ladies." Once again the move exposed Austin to new musical styles and influences coming from the African-American community:
"What little music I knew I learned from the colored folks. I used to wander out to the quarters at night and snoop around and listen to them playin' their guitars and their pianos and singin'. Minden was one of those towns where the only music the white folks knew was church music — hymns. Oh, once in a while some white gal would get up at a church supper and sing a soprano solo, somethin' like "The Little Dickeybird is Climbin' Up My Garden Wall, Tra-la, Tra-lee." I didn't go much for that type of jazz. I liked the way the colored folks sang, especially their blues songs.
This was the extent of Gene's musical training. He never learned to read music, but eventually became proficient at playing several musical instruments and in his lifetime composed over 100 songs, all by ear. Gene's interest in music and entertainment and dislike for manual labor caused friction in the family, and at the age of 15, Gene ran away, literally, to join the circus, after his parents told him to forget a career in show business. He traveled around the South with the circus and learned to play the steam calliope. At the age of 16, he illegally joined the Army and was sent on the expedition to capture Pancho Villa in Mexico. When Gene's parents learned of this they complained to the Army and Gene was released from service and sent back home. When the
United States entered World War I, Gene again joined the Army. He was assigned to guard duty on the New Orleans docks, where spent his free time playing piano in the "sportin' houses" in Storyville. Eventually, he was reassigned to a base in New Jersey and finally, Austin was sent to France. His aversion to manual labor again played a part in this assignment. Gene was working on a detail baling hay. When an extra man was needed to join a unit being shipped out for France, Gene volunteered to get out of the hay baling.
In France, music opened the doors of opportunity to Gene Austin. Besides earning an assignment as a bugler, Gene seized every opportunity to show off his musical skills on the piano and his singing. One night, an Army dentist heard Austin playing the piano and singing a blues song. The dentist liked music and also needed a dental assistant, so he hired Gene and trained him as a "dental mechanic." The dentist's influence shaped the next phase of Gene's life. After the end of the war, the dentist settled in Baltimore, Maryland and offered to pay for Gene's enrollment in dental college in Baltimore. As the dentist found he was having problems collecting delinquent bills, Gene suggested that instead of dentistry he should study law, more suited to his already obvious skills as a showman. Following this track, Austin enrolled in law school at the University of Maryland. During these years in Maryland, music again became important in Gene's life. He began playing and singing in clubs in and around Baltimore and serving as accompanist for acts in the local vaudeville houses. He gave up his studies and left Baltimore, returning to Louisiana, where he briefly opened a record store in Shreveport. After this enterprise failed, Austin signed on as an entertainer aboard a ship bound for the Orient. Unfortunately, Gene's act did not go over on this trip and he soon found himself working as fireman on the ship shoveling coal. When the ship returned to the United States, Austin embarked on his entertainment career in earnest. It would remain his life for the next 5 decades.
Teaming with another entertainer named Roy Bergere, Gene Austin formed a vaudeville act singing blues songs. They toured the East and Middle West, and while not a great success they eventually made it to New York City. They played in the clubs and vaudeville houses in the city until Bergere married and headed west to try his luck in the movies. This partnership produced one memorable song that later became a popular hit, "How Come You Do Me Like You Do?" Gene remained in New York City, singing in clubs and hiring talent to perform in clubs. Evidence indicates that perhaps Austin was a better performer than judge of talent at this stage of his career. On one memorable occasion he turned down a trio that auditioned for work, saying that he thought they lacked the "class" to make it in the business. One member of that trio later gained a measure of success. His name was Jimmy Durante.
Gene was working at one job now, as feature entertainer at Club Mah-Jongg. When this business went broke, Austin had just gotten married and needed steady employment. He soon found work as a song "plugger" for a music publishing company. He went to the various recording studios playing and singing the publisher's songs, attempting to get the studios to record the tunes.
In this capacity Gene's abilities became known to the famous recording executive, Nat Shilkret, of the Victor Studios. Gene played one of his own compositions, "When My Sugar Walks Down the Street," and Shilkret was more impressed with Austin's work than the songs his employer had sent Gene to plug. Shilkret felt that song should be recorded but that Gene was too much of an unknown to make the record sell as a solo effort. Instead, Shilkret hired Aileen Stanley, a prominent star of the day, to record the song with Gene as a duet. Listening to the song, you soon realize that Gene's part was limited to an occasional "tweet, tweet, tweet" interjected between lines of Stanley's vocal efforts. Nevertheless, the record was a hit and Gene gained the credit as the writer and performer on his first recording.
The success of that first song allowed Gene the chance to attempt a single record, "The Only, Only One," that was also a modest success. Victor gave Austin a one-year contract paying him $100 for each song he recorded. Austin began recording a string of hits for Victor, including "Yes Sir That's My Baby," and "Yearning." The latter record was the breakthrough song that made Gene Austin a star, but not a wealthy man. Even though "Yearning" sold thousands of copies, Austin only made the flat $100 stipulated by his contract. As his fame grew, the singer realized that his contract was making Victor rich off his efforts. He left on a vaudeville tour to California and severed all contact with the record company. Shilkert sent a representative to California to persuade Austin to return to New York for more recording work. Gene agreed to return, but only under a new contract with two important provisions. First, he would receive the standard royalty arrangement given to established recording artists, including a percentage of the profits from records sold. Financially, this provision secured Gene Austin's income for the rest of his life. However, the second provision was the most important in the artist's mind. He was allowed the right to choose which songs he would record. In Austin's words: "The most important element in the success of a record is the songs, not the singer. I got an old sayin', 'Hit songs don't care who sings 'em'."
Editor's Note: Due to space limitations, this week's Echo will be continued in tomorrow's Minden Press-Herald.
Webster Parish Historian John Agan's column appears Tuesdays in the Minden Press-Herald.