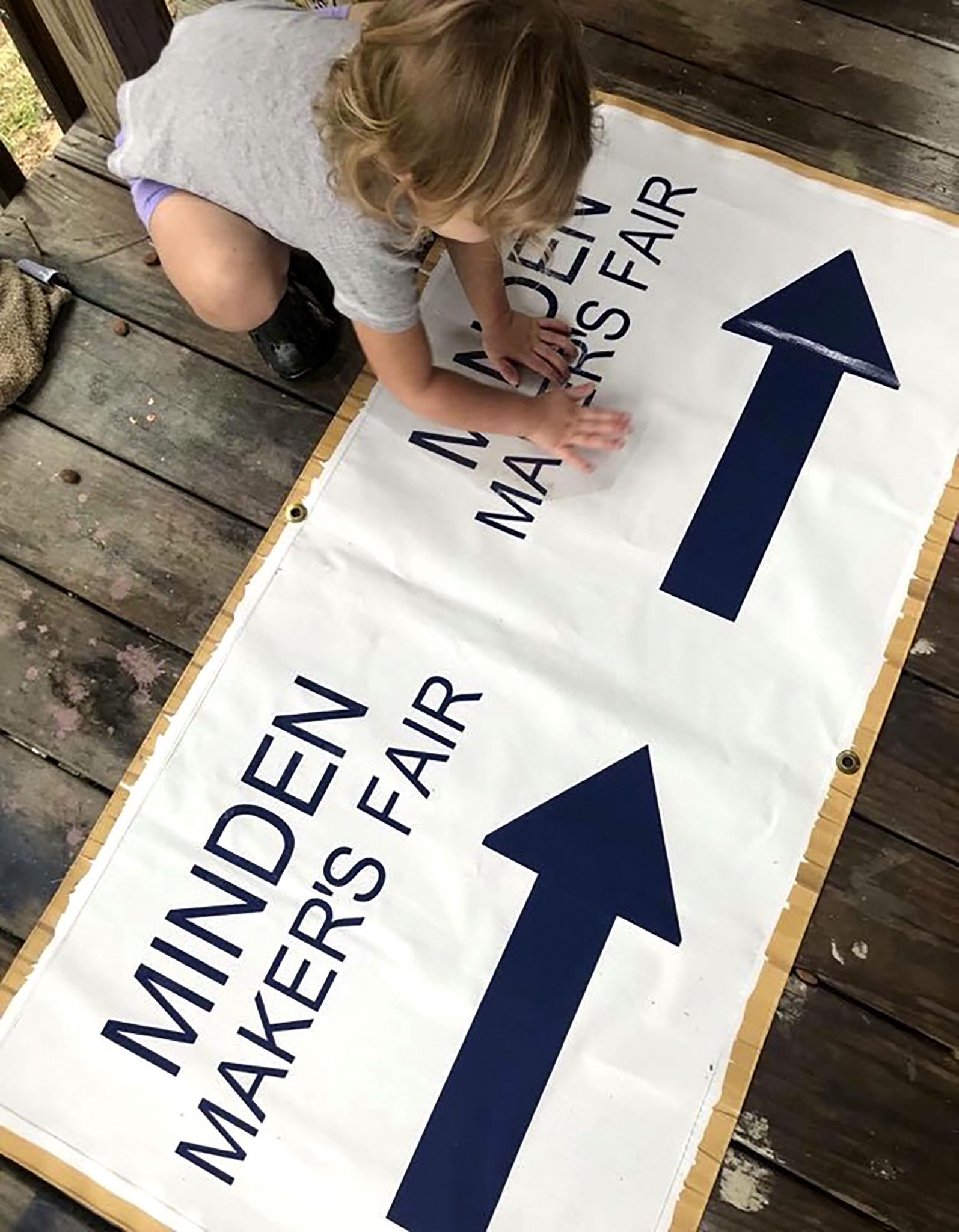 Inaugural Makers Fair is tomorrow
Juliuna Anderson
janderson@press-herald.com
Cultural Crossroads at The Farm is preparing for their inaugural Minden Maker's Fair. The event will be from 10 a.m. to 4 p.m. Saturday October, 29.
30 vendors are scheduled to attend from as far as Eureka Springs, Arkansas and many from Minden, Shreveport and the surrounding areas. To be prepared for weather fluctuations, Cultural Crossroads has secured a large tent.
"Some of our vendors did cancel because of the rain predictions but 30 of 40 committed to be there rain or shine," said secretary for the board of Cultural Crossroads, Elaine Eaton, "Even if it doesn't rain, at least our makers will be nice and shaded,"
Activities for children are also available at an Arts Pavilion hosted by Jennifer Heard and an Interactive Row hosted by LSUS.
"There's going to be a lot of opportunities for kids to make items and interact with nature, like stamping with found items and the LSUS Interactive Row. They're going to be bringing a robot and some coding, a microwave, and all of these really cool things for kids to realize that science and math is fun," Eaton said, "Which is really exciting because that's our hope; to expose kids to things that maybe they wouldn't get exposed to otherwise. Like get out in nature, or getting to make art,"
There are also four workshops. From 11:00AM-11:30AM Simply Southern Cottage owner Sara McDaniel, 12:00PM-12:30PM Simple Sewing Techniques with It's Sew Monica, 1:00PM-1:30PM Reupholstering a dining room chair with It's Sew Monica and 2:00PM-2:30PM Bath bomb making for a $10 fee. Workshops will be held in the air conditioned blue house at The Farm and sign up sheets will be available Saturday.
Several culinary outlets will also be available to visitors including Uneeda Taco, Café 180 to GO, Tiger Concessions, The Buff Muffin and Harris Corner Sno Cones.
"There's going to be lots of food so you could plan to spend your lunch or your afternoon, or whatever works for your schedule and really have a nice Saturday," Eaton suggests.
Arts, produce, and handmade goods will all be available with vendors committing to be there regardless of any weather conditions. There is no entry fee but there will be opportunities to shop and buy food.
"Just come out, have fun and bring some spending money because every maker there hand makes their goods so you'll get to meet the person that made the item that your purchasing," Eaton said.
The event is designed to be environmentally friendly so guests are encouraged to bring their own shopping bags. The Makers Fair is designed to be like an old-time county fair when people would bring their wares to sell to the other people of the area and exhibit their works. The mission of Cultural Crossroads is to "unite all people through the arts."
"One of the best ways to unite people is through fun, so that's our big overarching goal," Eaton said.