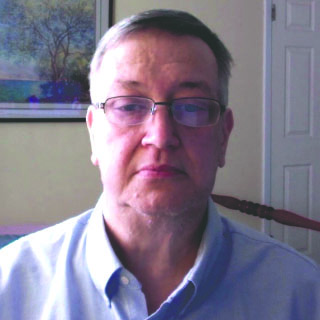 Editor's Note: This is a continuation of the Echoes of Our Past in Yesterday's Minden Press-Herald.
Watkins was pledged to support his colleague, Speaker of the House "Champ" Clark of Missouri for President. Many of the local political leaders from North Louisiana were supporting the more progressive Governor Woodrow Wilson of New Jersey. After Wilson won the nomination and the Presidency, Watkins still tended to side with Clark, who remained Speaker of the House and often challenged Wilson's programs.
Family problems also caused political trouble for Watkins. His wife and his daughter, Dana, had both been diagnosed with severe breathing problems, related to asthma. Doctors advised that they needed to spend time in a dry climate, such as Arizona. Watkins and his family began spending their time between sessions in Arizona; his returns trips to Minden became less frequent. Although he was only doing what was best for his family, the perception on the street was that he was growing out of touch with his base of support.
These problems brought about his first serious opposition in the election of 1918. John Sandlin, also a native son of Minden, challenged John Watkins in the Democratic Primary. Sandlin drew one clear issue for the campaign, support of the war effort. Both men had been delegates to the 1912 convention in Baltimore, Watkins had supported Clark in 1912 and was still supporting Clark, Sandlin had backed Wilson at all times. Now that our country was at war, Sandlin implied that Watkins' failure to support
President Wilson was tantamount to not supporting the war effort. Watkins in fact had supported Clark in several measures that had limited Wilson's efforts to advance the cause of war in 1917, but had since followed the patriotic line and given full support to the President. Without Sandlin's knowledge, Shreveport labor unions bought ads pointing out that both men had sons of military age. Sandlin's son was serving in Europe, while Watkins' son was working as an aide to his father on Capitol Hill. This too was an unfair charge, as the ads failed to report that Watkins' son had been rejected by the military as unfit to serve. (Will Watkins would die shortly after the conclusion of World War I.) Several Minden groups took out ads in the Shreveport papers asking whether Watkins still cared about the folks back home since he now owned homes in Arizona and Washington, and seldom came to Louisiana.
Despite all the charges, Watkins won a narrow victory, but he lost every parish in the 4th District except Caddo and DeSoto. Only a large win in Caddo provided the narrow margin of victory. Sandlin had won by a landslide in Webster Parish. The handwriting was on the wall for John Watkins, but since most of the factors working against him were either misconceptions or situations he could not avoid, he had little hope of overcoming these obstacles. In 1920, Sandlin and Watkins met once again. This time the race was not even close. Watkins appeared to have lost the heart to run, while Sandlin, who was 18 years younger, was the energized candidate. Sandlin won an easy victory, and after 8 successful terms as a legislator in Washington, John Thomas Watkins was defeated.
The bitterness of the election made it impossible for John Watkins to consider a permanent return to Minden. Too many old friends had either made public statements against him, or, at the least, failed to back him when he needed their help. Shortly after his defeat, Lizzie Watkins life was claimed by the disease that had forced the purchase of the home in Arizona and ended the life of their daughter Dana in 1916. By 1923, his only son, Will had also died after years of poor health. John Watkins remained a resident of Washington, D.C. where he practiced law. He had two remaining daughters. Melle, who lived in the family home on College Street here in Minden (the home was on the present site of the Minden Church of Christ) and Mrs. William Taliaferro of Tampa, Florida.
On Saturday, April 25, 1925, John Thomas Watkins, an exile from his hometown, died of heart failure brought on by a severe case of influenza at his Washington home. In his death, the hometown he felt had rejected him, turned out to show their love and respect, too late for him to know. He received the homecoming that should have occurred in March 1921, four years and one death too late. The body arrived at Sibley at 2 p.m. Monday afternoon, April 27, accompanied by Mrs. Taliaferro, where it was met by a number of local dignitaries who accompanied it in a procession to Minden's new First Baptist Church. The new building, which would not be officially occupied until May 21, was considered the only facility in the city large enough to hold the crowd expected for the funeral. (The Watkins funeral would be the second event held in the not-yet-completed church. On February 26, Miss Lavinia Shealy and Mr. Bert David had been married in the church, even though there were not even pews in place. Miss Shealy was the organist and music director of the church and she had insisted she WOULD be married in the new building.)
Funeral services were conducted by the Rev. M. E. Dodd of the First Baptist Church of Shreveport, assisted by the Rev. W. F. O'Kelley of the Minden Presbyterian Church and the Reverend Cox of the Gibsland Baptist Church. The Reverend D. C. Freeman, Pastor of the First Baptist Church of Minden was unable to participate because of illness. Pallbearers were: B. F. Griffith, J. B. Sandefur, H. C. Drew, R. H. Miller, George Hightower, C. M. Hutton, Clifford E. Hays, Jonah Phillips, and A. H. Gray. Following the services, Watkins was buried next to his wife and daughter in the Drury Murrell family plot in the Minden Cemetery.
In its editorial, the Webster Signal summed up John Thomas Watkins' life with these words: "An accomplished scholar, a learned lawyer, a just jurist, an energetic, painstaking and conscientious lawmaker and statesman, may be included in his epitaph, but greater than these, more precious than political preference or public praise is his private record of an untarnished character, a devoted husband and father, and an unfaltering and unfailing friend . . . A Christian gentleman, honest and true to his ideals, his duty, and his family and his friends: the world has been bettered by his presence. What more can be said of man by his fellow-men?" Though forgotten by almost all today, the accomplishments of John Watkins are still an important part of the Echoes of Our Past.
Webster Parish Historian John Agan's column appears Tuesdays in the Minden Press-Herald.