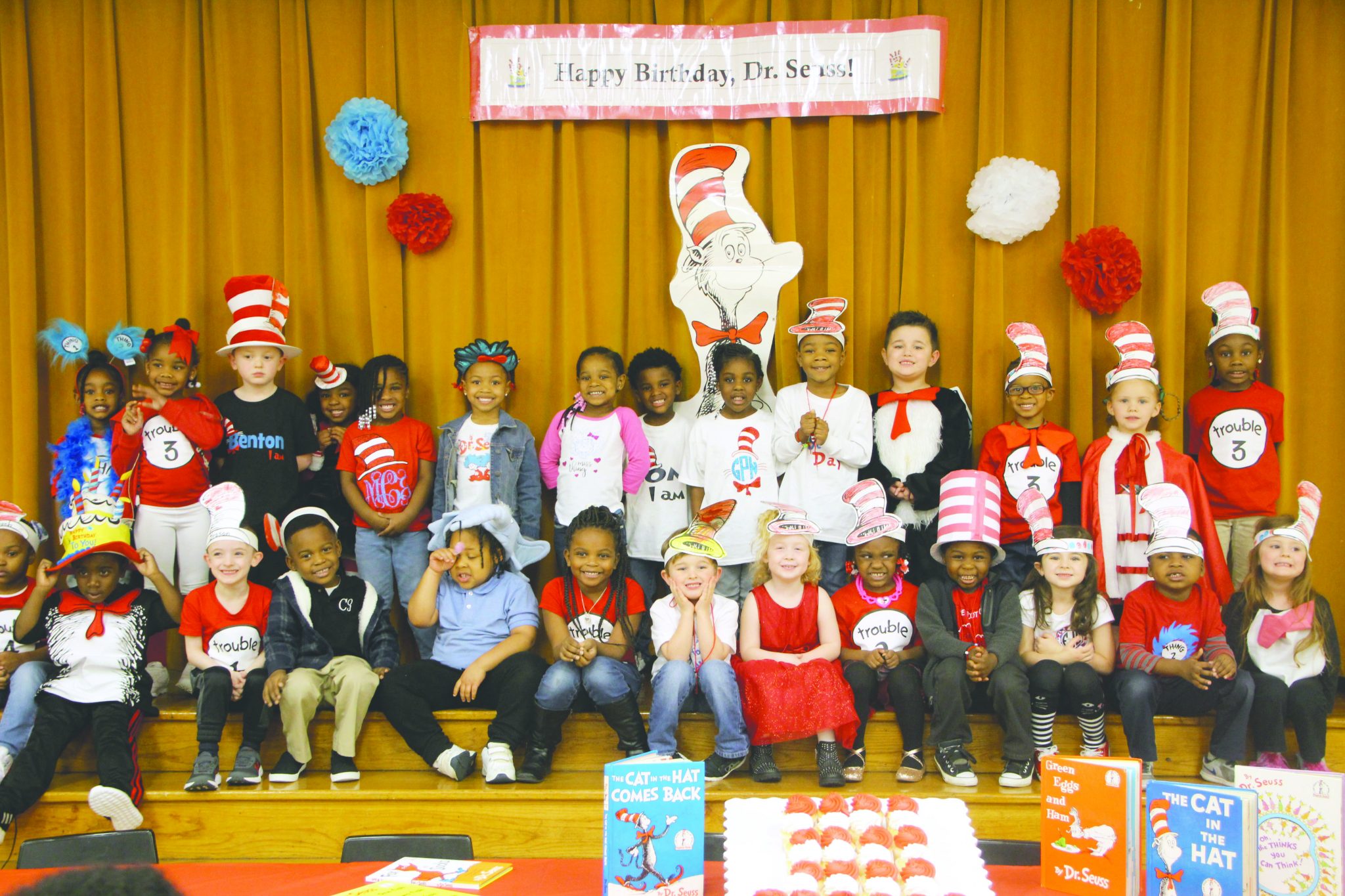 Students celebrate Dr. Seuss' birthday
"You're never too old, too wacky, or wild to pick up a book and read to a child." J.A. Phillips principal Janene Ashley quoted Dr. Seuss in explaining the importance of Read Across America day for Webster Parish Schools.
Students at some Webster Parish Schools celebrated Dr. Seuss' birthday with Read Across America Friday. Community members representing organizations such as Minden Medical Center, Minden High School's Basketball and Baseball Teams, and the Minden Police Department visited elementary schools to read Seuss classics with children.
"Dr. Seuss was one of the first authors that made reading fun for kids and we just want to make sure we celebrate his birthday," E.S. Richardson librarian Tabitha Lewis said.
Students were allowed to dress up as their favorite Dr. Seuss book character at J.A. Phillips and J.L. Jones Elementary while students at E.S. Richardson were all given hats that resembled the hair of "Thing 1" and "Thing 2" from "The Cat in the Hat."
"We're just celebrating reading today," Lewis said.
J.A. Phillips rolled out bubble wrap for their students to "Hop on Pop" as they entered the building Friday morning then served a breakfast of "Green Eggs and Ham." The Pre-K students also held a birthday party in honor of Dr. Seuss.
"We want to instill a love of reading in our students. Yes it's entertainment but the reason we do all of these activities is because we want them to know the value of reading," Ashley said.