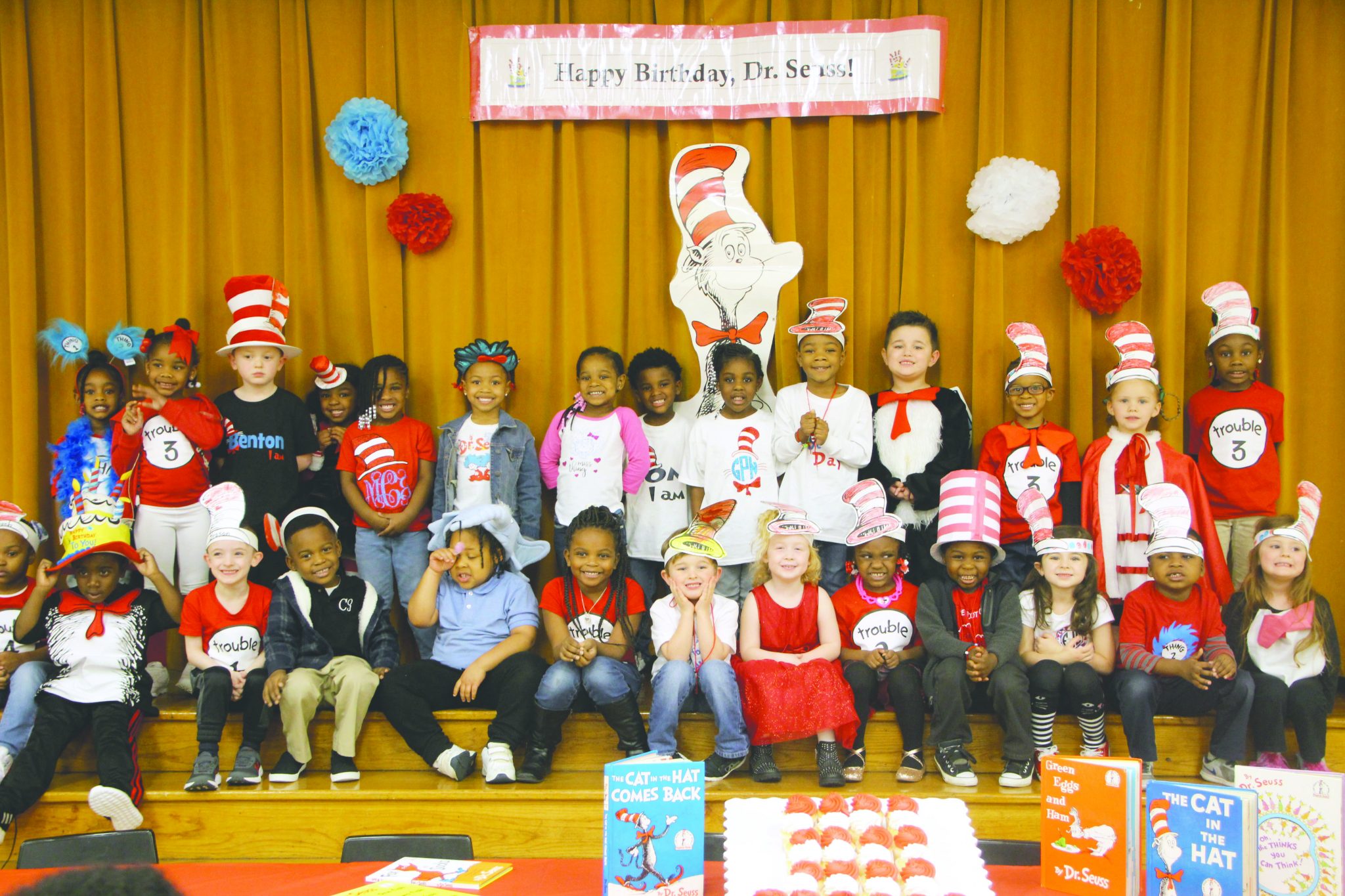 Students celebrate Dr. Seuss' birthday
"You're never too old, too wacky, or wild to pick up a book and read to a child." J.A. Phillips principal Janene Ashley quoted Dr. Seuss in explaining the importance of Read Across America day for Webster Parish Schools.
Students at some Webster Parish Schools celebrated Dr. Seuss' birthday with Read Across America Friday. Community members representing organizations such as Minden Medical Center, Minden High School's Basketball and Baseball Teams, and the Minden Police Department visited elementary schools to read Seuss classics with children.
"Dr.