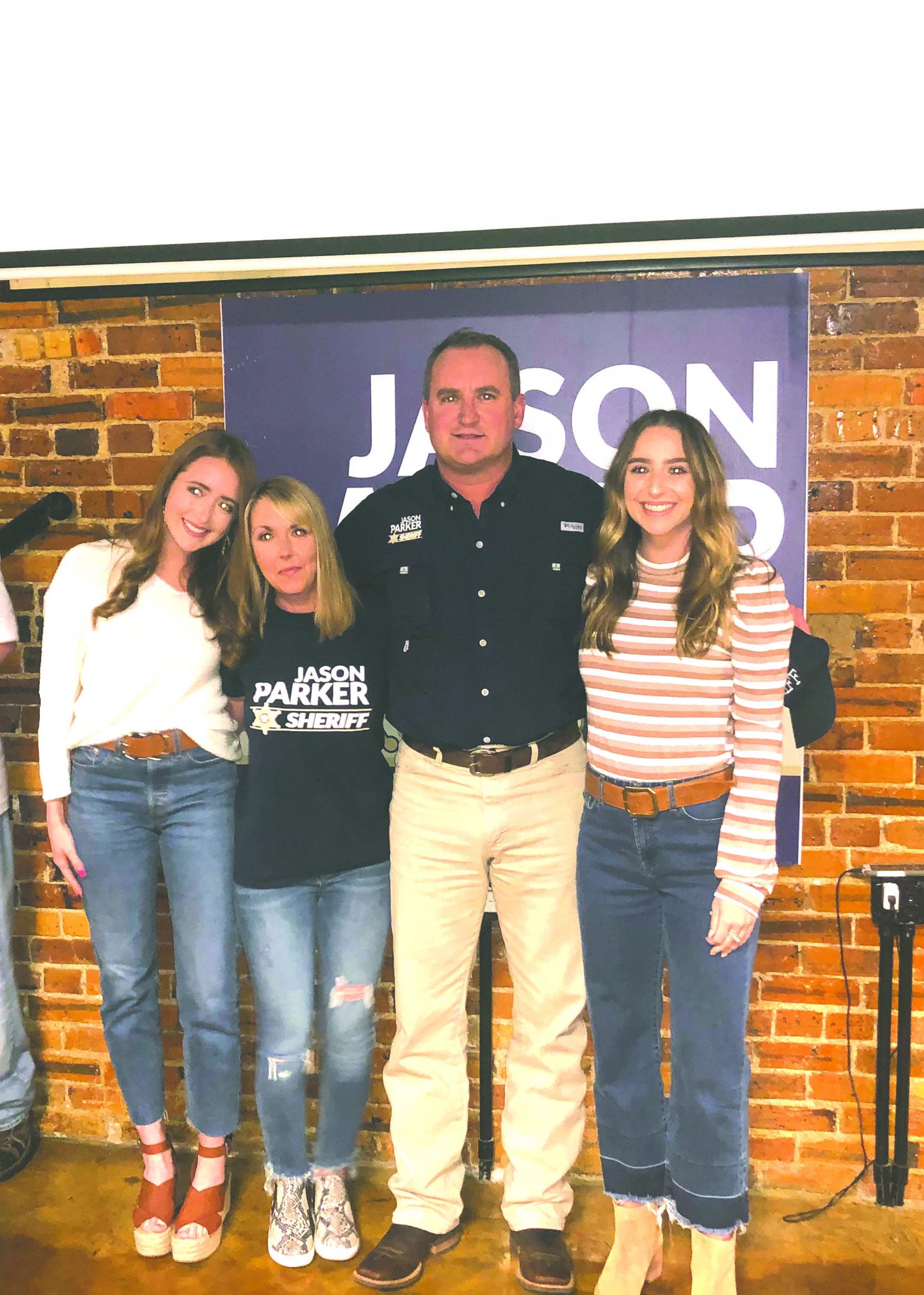 Parker wins Webster Parish Sheriff's race; along with other election results
Jason Parker narrowly avoids a run-off by winning just barely over 50% of the vote and wins the race for the position of Webster Parish Sheriff. The end results were Jason Parker with 6,261 votes, Lil' Don Smith with 5,456 votes, and Gene Hanson with 793 votes.
Here are Jason Parker's thoughts on winning the election soon after hearing the final results at his election watch party held at Orleans on Main.
"You know, this is probably one of the hardest things I've ever had to do in my life. For the last six to seven months, I just poured my heart into meeting the people of the parish and listening to their concerns, and it's been a journey. It's been a hard fight, but it's also been a blessing to meet so many good people and listen to what they have to say," said Parker,
"I cannot thank my family enough for standing by me during all of this, without their support I couldn't have done it. The support of my campaign manager, consultant, and campaign team has been phenomenal, and I wouldn't trade that for anything. There's just so many people to thank. Sheriff Sexton for his endorsement. Just like I said back in March, his endorsement meant a lot for me, but I needed the endorsement of the people. There are some feelings I guess that have been hurt throughout this campaign, there are some fences that need to be mended, and I'm willing to be that man, to be that Sheriff, to try and bring those communities together. I'm looking forward to serving the people of Webster Parish. They will have a Sheriff's office that they can depend on to be professional and something that they can be proud of," said Parker.
The Mayor of Minden Terry Gardner was also in attendance at the watch party and had this to say about the results. "I'm so proud of Jason Parker. He and I have been friends for many years, and we would jokingly for the past two to three years, him call me Mayor and I call him Sheriff. I'm proud to be able to finally actually say that Jason Parker is our Sheriff of Webster Parish, and he will do a fantastic job for everyone," said Gardner.
Statewide, the governor's race will go to a runoff with Gov. John Bel Edwards failing to get the necessary 51%, taking 47% of the vote. Republican Eddie Rispone narrowly edged out his fellow GOP candidate Ralph Abraham 27% to 24%, respectively.
The election for Dist. 36 Senator will see incumbent Ryan Gatti (R-Bossier City) face off against Robert Mills (R-Benton). Mills nearly took the race outright, with 48% of the vote and Gatti had 38%. Mattie Preston (D-Minden) was third with 15%.
In the race for the State Representative of the 10th Representative District, Wayne McMahen defeated Creighton Wilson 9,084 to 3,053 votes.
Charles Smith beat Cynthia Carroll-Bridges in the race for District Judge of the 26th Judicial District Court, Division B, 21,662 to 15,766 votes.
For the position of Clerk of Court, Holli Vining beat Tina Douglas 8,998 to 3,215 votes.
Denise Edwards defeated Hugh Wood for the position of Tax Assessor with 6,304 to 5,880 votes.
In regard to the Police Juror races for various districts, the winner of the race for Police Juror of District 9 was Beverly Kennon over Jerri Lee with 436 votes to 388, Davison beat Robinson in the race for Police Juror of District 10 with 617 to 275 votes, and Benjamin Jordan defeated Clay Craig in the race for Police Juror of District 12 with 616 to 335 votes.