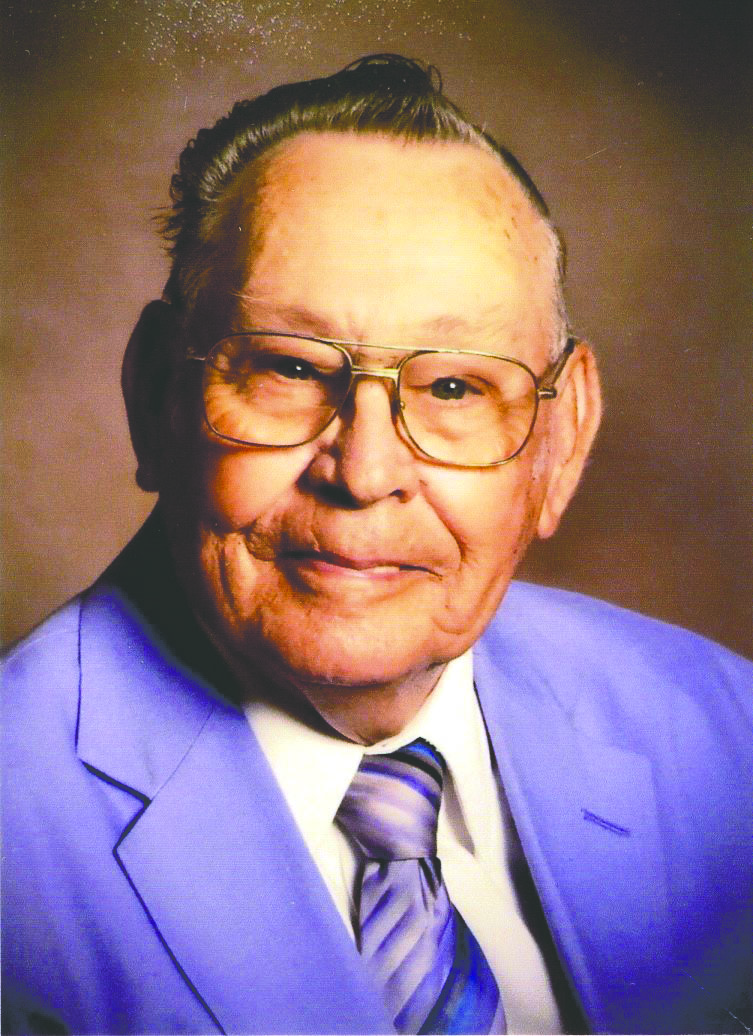 Funeral services for Kenneth Wayne Lee will be held Wednesday, October 16, 2019 at 10 a.m. at Calvary Missionary Baptist Church in Minden, Louisiana with Bro. Jim Crain and Bro. Doug Gregg officiating. Interment will follow at Old Shongaloo, Louisiana under the direction of Rose-Neath Funeral Home in Minden, Louisiana. The family will receive friends from 5 until 8 p.m. Tuesday at Rose-Neath Funeral Home in Minden.
Kenneth Wayne Lee was born January 7, 1935 and went to be with his Lord and Savior on Sunday October 13, 2019. Wayne, as he was called by family and friends, was born in Shongaloo, Louisiana but moved to Minden when he was about 10 years old. His mom took Wayne to Calvary Missionary Baptist Church when he was around 14 or 15 years old where he joined the church and was a faithful member. Wayne later became a deacon and served until the end. Wayne loved to sing for his Lord and was a member of several Southern Gospel Quartets before joining the Seminary Choir. After high school, on November 30, 1957, Wayne married the love of his life, Nancy Lou Burrell. They were married for 61 years and had 4 sons. In 1958, he joined the United States Army where he served his country for 2 years. Wayne was a Korean War Veteran. Once leaving the Army, Wayne went to work for KCS Railroad. During his 42 years with KCS he earned the nickname "Kilowatt" by his co-workers. He started out as a brakeman and worked his way up to conductor. After retirement, Wayne focused on church work and attended the Louisiana Missionary Baptist Institute and Seminary (LMBIS) for 6 years earning himself a degree in 3 year English Bible and the Faculty's Award of Special Recognition. He and Nancy attended as many church functions as possible including the ABA national, state, and local meetings. Wayne served his Lord and Savior with a full and whole heart. And lived it day by day.
Wayne was preceded in death by his father and mother, Henry Daniel Lee and Ruby Bullock Lee, his brother, Allen Weldon Lee, and two grandchildren, Jordan Douglas Lee and Maggie-Louise Ruth Lee.
Left to cherish his memory is his wife of 61 years, Nancy Burrell Lee, four sons, Terry Wayne Lee, David Charles Lee and wife Jocelyn, James Douglas Lee and wife Cathy, and Michael Keith Lee and wife Brandy, 10 grandchildren, and 11 great-grandchildren. His sister, Lovell Thomas and husband L.G., a special adopted daughter, Wanda Louise Sanders, as well as numerous nieces, nephews, cousins, and friends.
Pallbearers are the Deacons of Calvary Missionary Baptist Church. Honorary pallbearer is Dan Shidiskis.
The family would like to extend a special thanks to STAT Home Health and St. Joseph Hospice services for taking such good care of Wayne during his illness.
If you would like to make a donation in memory of Wayne, please consider the LMBIS or your local church.
Rose-Neath Funeral Home
211 Murrell Street
Minden, Louisiana 71055
(318) 377-3412