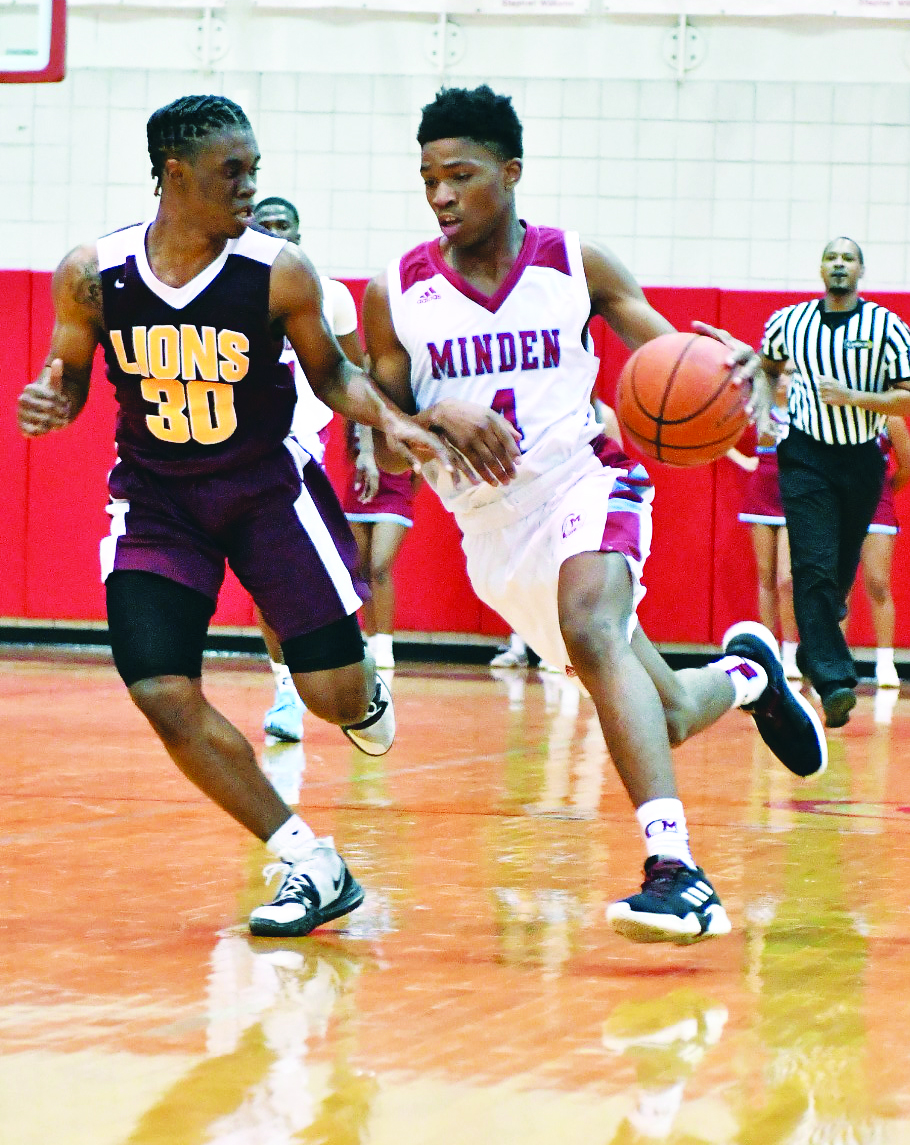 My love for high school basketball is no secret. This season has been no different, especially covering teams in Webster Parish.
While accolades are doled out at the end of the season for the "best of the best," I'd like to take the time to highlight some of my favorite players.
Overlap is sure to occur, as many of these players are indeed the best in the business.
Still, basketball is an art just as it is a science. There is playing the game, going through the motions, and then there is playing with flare.
Here are a few players and things that have stuck out to me this season.
A.J. Coleman, Minden
This kid came out of nowhere as far as I'm concerned.
Minden scrapped through the first half of the season with senior Curtis Carter leading the way as both point guard and go-to scorer.
Around Christmas, Coleman started filling up the stat-sheet, even as the Tide struggled mightily to put points on the board.
While Minden is indeed still finding their footing in a tough, loaded district, Coleman has been a spark.
He is perhaps the best underclassman in the area, and has Minden competing with the best teams around with a nod to the future as well.
Jordan Fuller, Doyline
The Panthers are the best team in the area. While the conversation usually begins with Decari Markray, I believe Fuller to be the real engine behind their success.
He has great size for a guard. He pushes the pace. My favorite part of his game is how much he loves being on this highly successful Doyline team.
The Panthers have scoring in Markray, youth in Jamaria Clark, and explosiveness with Javeon Nelson.
But Fuller does a little bit of everything.
He can knock down shots, run the offense and defend like hell.
He's especially fun to watch on the break, where he will pull up for a three or try to dunk on anyone, regardless of size.
Fuller is a one of a kind player.
Austin Sims, Lakeside
I've written before about Sims' game, and he was an All-Area player just a year ago.
His tenacity sticks out, as well as his demeanor.
He doesn't seem to get sped up. He lets the game come to him.
Lakeside is loaded with talent, and he has a special ability to effect the game in more ways than show up in a box score.
Moreover, Sims conducts himself like a sportsman on the court, even while picking the opposing team's pocket for a steal and a layup.