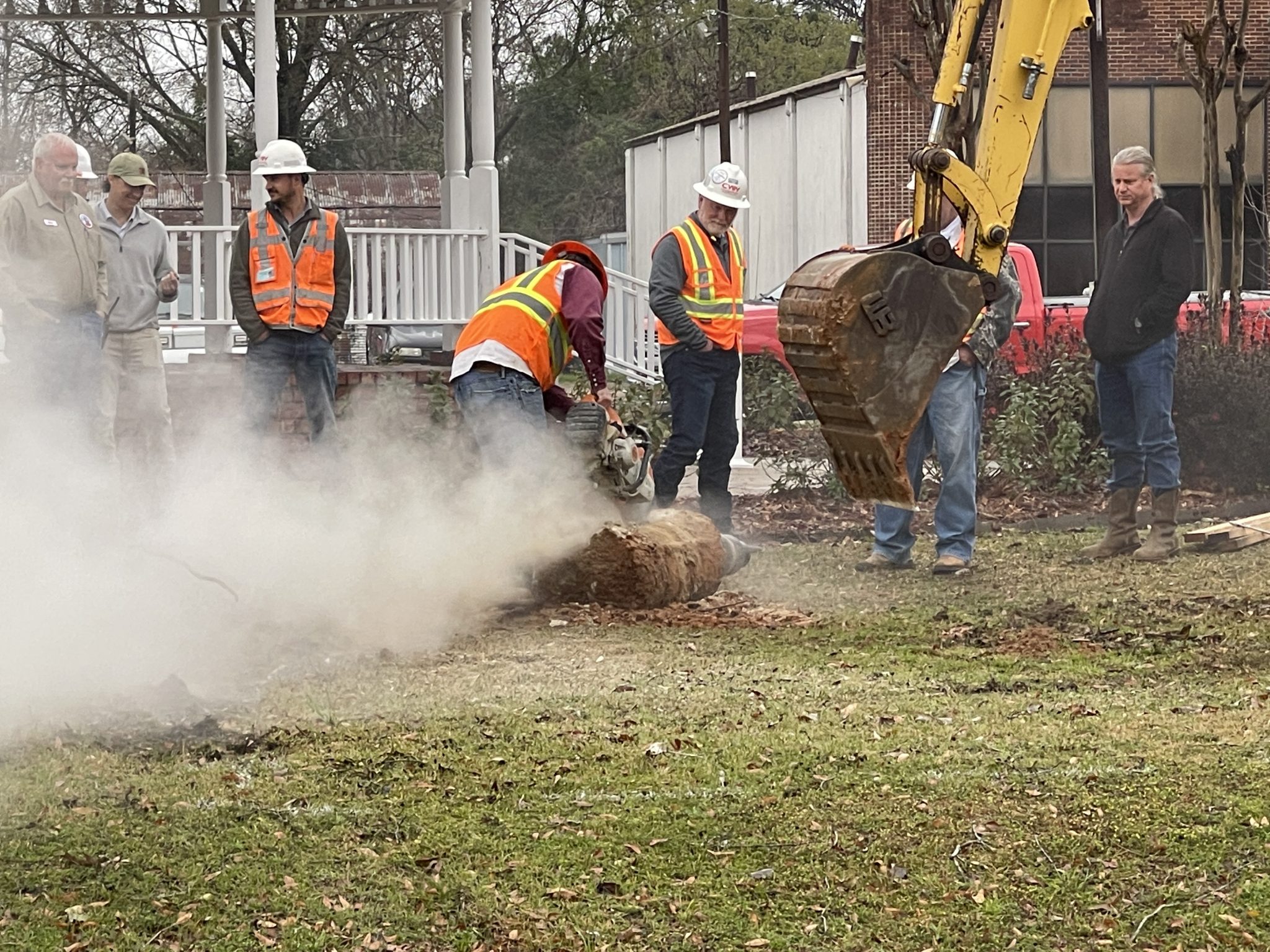 While city workers were preparing the area around the gazebo in Jacqueline Park early Tuesday morning, a thought-to-be-lost piece of history was found once again.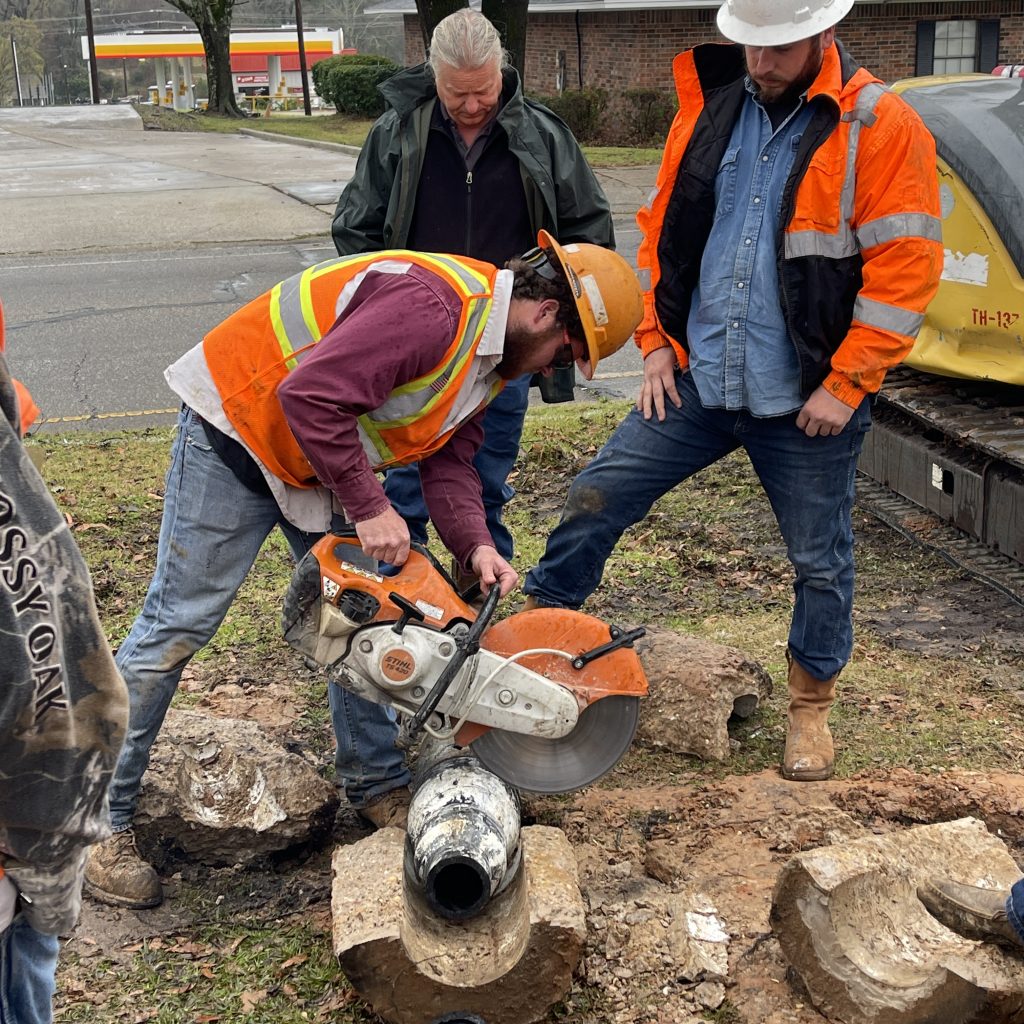 In Minden back in 1976, The Greater Minden Chamber chose to bury a time capsule as part of their bicentennial celebration of the signing of the Declaration of Independence.
Buried in Jacqueline Park in October of '76, the time capsule contained all manner of memorabilia, artifacts, and other documentation of life in Minden and throughout the country during the 1970s. It was originally scheduled to be reopened 100 years later in 2076.
So how did it come to be lost? Roughly two decades ago the monument hosting the time capsule was vandalized. At the time it was assumed that the contents of the capsule had been removed as well. However, it turns out that there were two components to the capsule:the one buried deep below and another, more shallow component, buried directly under the monument. The shallow one was found after the monument had been vandalized, leaving many to believe that the time capsule had been retrieved.
It wasn't until city employees were working around the gazebo, prepping it for Minden's upcoming event Boots on the Boulevard, that the deeper component was found. While digging up some of the sidewalk around the gazebo, city employees happened upon an odd looking object.
After carefully excavating it and chipping away at the concrete surrounding it, the time capsule with the date 2/19/76 was uncovered. There was no date indicating that it was not supposed to be opened until 2076 on the capsule's surface, and curiosity got the best of those who found this long lost treasure.
Opening the capsule revealed many pictures, cassette tapes, books, and other tokens from the 1970s. Most notably, it contained a recording of a speech from the day it was buried, a pocketbook donated by one Tom Colton that is attached to a savings account that held $50 at the time of burial, and a Bible donated by one Larry Reed.
The capsule and its contents were taken to the Dorcheat Museum, and the decision on what to do with them remains to be seen.
If the city employees hadn't dug as deeply as they did and had continued with their plans of pouring a four inch slab of concrete, this time capsule would never have been found. Whether it be luck, fate, or divine intervention, the powers-that-be saw fit to allow this piece of Minden's history to be rediscovered.