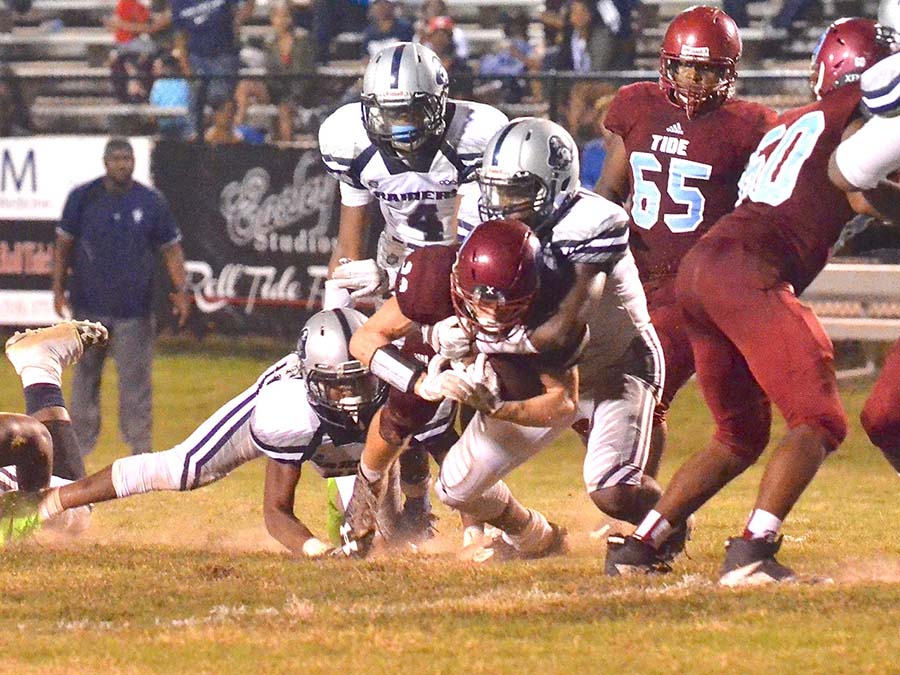 Minden head coach Spencer Heard has no problem admitting it.
The Crimson Tide are being ignored by their district counterparts in the race for 1-4A glory.
"They've counted us out," Heard said. "I'll go ahead and just say that. When you hear people talk, you don't hear the name Minden coming out of their mouth. But that's okay, it doesn't bother me and it doesn't bother our guys."
With consecutive close calls against Booker T. Washington and Huntington, a pair of perennial district bottom-dwellers, it's understandable how some might take the Tide a pretender. After all, Minden had to replace 18 starters due to graduation, transfer and an unfortunate car accident involving defensive tackle Jwan Pickens.
"We lost a lot of kids from last year and everyone knew that coming in," Heard said. "I think our guys may have a chip on their shoulder. We've been counted out, but that's why we play the game."
The Tide will need that mental edge to upset the Benton Tigers, who currently sit at No. 2 in the LSWA Class 4A poll with a 5-0 record.
The Tigers have a good group of skill guys in junior Legend Denler, senior Doyle Adams Jr. and junior Bubba Osby. At running back, the Tigers have big Jermaine Newton, fresh off a 4-TD performance against Northwood.
However, it's fourth-year starting QB Garrett Hable that stirs the drink.
"He's what makes everything click," Heard said. "Just his accuracy throwing the ball is exceptional, and he's running the ball with a lot more confidence this year. That's making them a more dangerous offense for sure."
The Tide have seen plenty of Hable over the years, having defeated him three years ago at Benton in overtime, losing late at Benton two years ago 41-34 and then coming out victorious 42-28 last season in The Pit.
For Minden, it starts with defense and special teams. Those two units have helped keep Minden in ball games long enough for the Tide offense to get going.
Friday night in The Pit, Seth Tyler, Patrick Heard, Decoriun Brim and the rest of the Minden offense don't have time to waste. They'll need to be ready from the opening whistle, helping the Tide play keep away from Hable and the Tigers.
"There's no magic formula," Heard said. "We have to do what we're supposed to do. It's going to be tough, but I feel good about it."