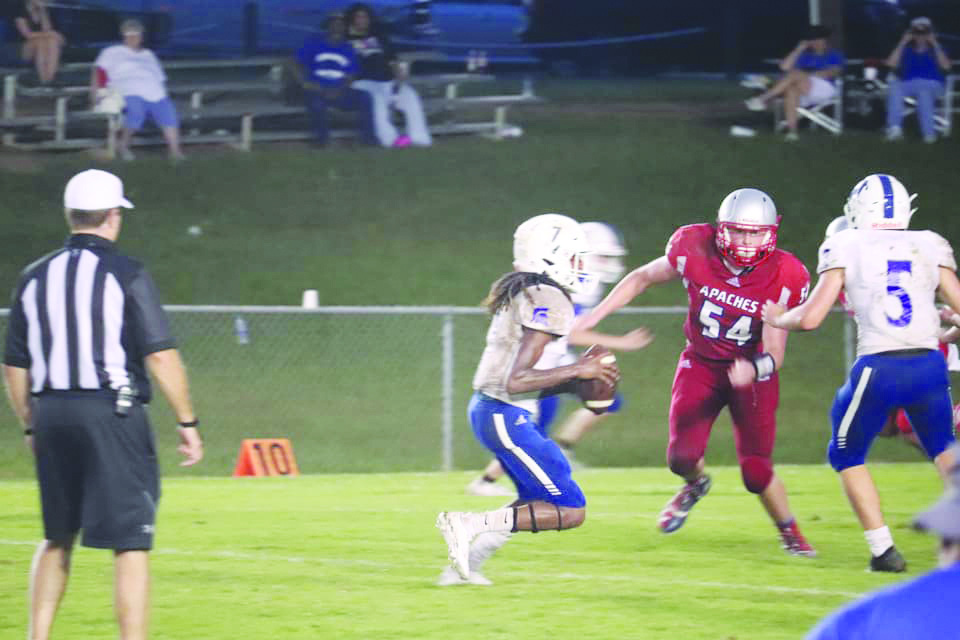 Webster Parish bragging rights will be at stake tonight at North Webster plays at Minden in a showdown of local powers.
In parish other action, Lincoln Prep comes to Glenbrook while Lakeside has a scheduled off week. The Warriors also didn't play last week after their game was canceled due to COVID-19 protocols at Block.
Minden stands at 1-1 while North Webster is 2-0.
"You don't have to try to get the team ready for this game," said Minden head coach Spencer Heard. "They're naturally fired up for this one every year.
Lincoln Prep has been put into the position of nomad and will play Friday's "home" game on the road in Minden at the home field of their opponent — the Glenbrook Apaches. A new school and field are being built for Lincoln Prep, but the Panthers haven't been able to arrange a nearby field for their home opener.
"We had to go ahead because no one could come up with a decision about possibly playing it at GSU (where Lincoln Prep had played some games last season)," Hall said. "I had to tell them that I couldn't wait any longer."
It's tough enough his Panthers will be having to play on the road for a third straight week. He also knows he's in for a challenge against the Apaches, a team that is in its first season as a member of the Louisiana High School Athletic Association.
The Apaches are led by former Parkway and D'Arbonne Woods head coach David Feaster, who Hall said has quickly turned the Apaches into a competitive team.
"He looks like he's added some athletes and has made the most out of what he had to work with," Hall said. "We've looked at film and it looks like he's got a good squad. They play hard and they're well-organized."
Glenbrook coach David Feaster knows his team will be tested, too.
"They're certainly tough but don't at least they don't have the numbers we faced last week (against Calvary)," Feaster said. "But they have really good size up there. We'll be mismatched there. Their lines are impressive."
Chances are this showdown could be high scoring. Lincoln Prep is averaging 45 points per game after road wins at Beekman Charter (44-6) and Ringgold (46-0) while Glenbrook is on pace for 36.5 points per contest after defeating River Oaks 59-28 before falling at Calvary Baptist 58-14.